Europe's aviation industry by numbers - Q1 2018 update
Routesonline's latest analysis of the European aviation industry, examining the top routes, airlines and airports.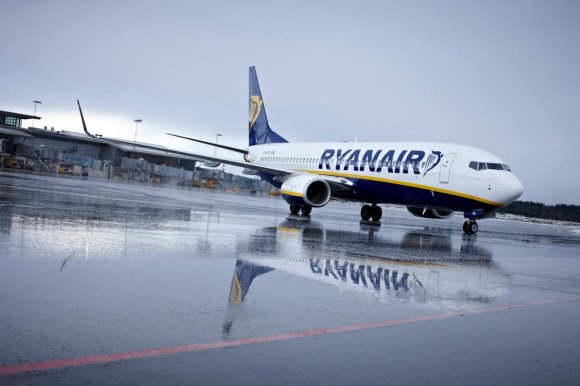 Routesonline analyses the European aviation industry, taking a quarterly look at the top routes served and revealing the airlines that are dominating the market. We also rank the top ten airports by available seat capacity.
The latest figures for Q1 2018 - all data provided by OAG
Top European airline routes
London Heathrow - Dubai International has the most available two-way capacity during the first quarter of 2018, according to analysis of figures from OAG Schedules. The route is operated non-stop by five carriers, with Emirates having a 60.3 percent share of the market. The Turkish domestic route of Izmir Adnan Menderes - Istanbul Ataturk has the second most available capacity, while Madrid Adolfo Suarez-Barajas - Barcelona has the third.
---
Top European airlines
Low-cost carrier Ryanair's capacity is 29,353,212 during the first three months of 2018, up 4.4 percent on the same period last year. Lufthansa recorded the largest percentage increase in total seats on flights to/from Europe during the period, with a 9.2 percent increase to 17,969,238.
---
Top European airports
London Heathrow posted a 2.3 percent rise in the number of available departure seats in the first quarter of 2018 with 11,919,281, putting it comfortably ahead of Frankfurt International in second. Moscow Sheremetyevo recorded the largest percentage rise in the top ten after growing 12.6 percent compared with a year ago.
---
The data:
Top routes by capacity (Q1 2018):
| | | |
| --- | --- | --- |
| Rank | Route | Capacity (Q1 2018) |
| 1 | London Heathrow - Dubai International | 937035 |
| 2 | Izmir Adnan Menderes - Istanbul Ataturk | 901951 |
| 3 | Madrid Adolfo Suarez-Barajas - Barcelona | 893564 |
| 4 | Ankara Esenboga - Istanbul Sabiha Gokcen | 874955 |
| 5 | London Heathrow - New York J F Kennedy | 871093 |
| 6 | Izmir Adnan Menderes - Istanbul Sabiha Gokcen | 820062 |
| 7 | Paris Orly - Toulouse | 806238 |
| 8 | Oslo Gardermoen - Trondheim Vaernes | 757089 |
| 9 | Munich International - Berlin Tegel | 742664 |
| 10 | Frankfurt International - Berlin Tegel | 719720 |
Top airlines by capacity (Q1 2018):
| | | | | | |
| --- | --- | --- | --- | --- | --- |
| Rank | Row Labels | Total capacity Q1 2018 | Capacity share Q1 2018 (%) | Total capacity Q1 2017 | Capacity share Q1 2017 (%) |
| 1 | Ryanair | 29353212 | 10.11 | 28112427 | 10.3 |
| 2 | Easyjet | 20049054 | 6.9 | 18046242 | 6.61 |
| 3 | Turkish Airlines | 18189112 | 6.26 | 15609916 | 5.72 |
| 4 | Lufthansa German Airlines | 17969238 | 6.19 | 16462876 | 6.03 |
| 5 | British Airways | 11427425 | 3.93 | 11078050 | 4.06 |
| 6 | Air France | 11012535 | 3.79 | 10816674 | 3.96 |
| 7 | Aeroflot Russian Airlines | 10412989 | 3.59 | 9841148 | 3.61 |
| 8 | SAS Scandinavian Airlines | 9465596 | 3.26 | 9684586 | 3.55 |
| 9 | KLM-Royal Dutch Airlines | 7824535 | 2.69 | 7185640 | 2.63 |
| 10 | Pegasus Airlines | 7542633 | 2.6 | 6677595 | 2.45 |
Top airports by departure seats (Q1 2018):
| | | | | | |
| --- | --- | --- | --- | --- | --- |
| Rank | Airport | Available departure seats Q1 2018 | Capacity share Q1 2018 (%) | Available departure seats Q1 2017 | Capacity share Q1 2017 (%) |
| 1 | London Heathrow | 11919281 | 4.1 | 11646898 | 4.27 |
| 2 | Frankfurt International | 9675480 | 3.33 | 8878126 | 3.25 |
| 3 | Istanbul Ataturk | 9661212 | 3.33 | 8872839 | 3.25 |
| 4 | Paris Charles de Gaulle | 9616867 | 3.31 | 9201503 | 3.37 |
| 5 | Amsterdam | 9197347 | 3.17 | 8590881 | 3.15 |
| 6 | Madrid Adolfo Suarez-Barajas | 7798135 | 2.69 | 7317996 | 2.68 |
| 7 | Munich International | 6842949 | 2.36 | 6646422 | 2.44 |
| 8 | Barcelona | 6163864 | 2.12 | 5720932 | 2.1 |
| 9 | Moscow Sheremetyevo | 5878877 | 2.02 | 5140105 | 1.88 |
| 10 | Rome Fiumicino | 5706689 | 1.96 | 5340003 | 1.96 |