Ryanair CEO expects further European consolidation
Rising oil prices could force Ryanair to close more bases or cut capacity, its chief executive Michael O'Leary has cautioned. But the airline plans to speed consolidation in Europe through its aggressive pricing.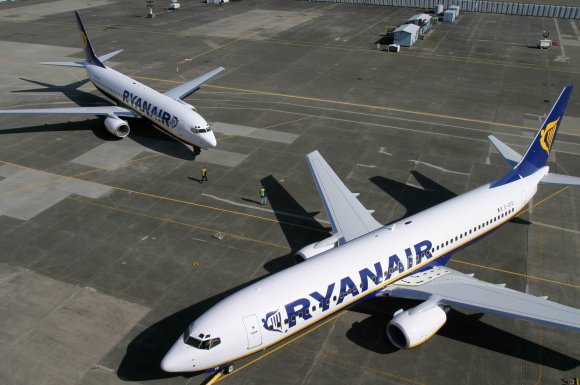 Ryanair's chief executive Michael O'Leary has warned that the airline could be forced to close further bases or cut capacity this winter should oil prices continue to rise.
However, he affirmed that the low-cost European carrier is primed to win a fare war and hinted it is ready to expand its presence in Scandinavia should there be more airline failures.
O'Leary's comments came following the publication of Ryanair's financial results for the six months to 30 September 2018, which revealed a 7 percent year-on-year fall in post-tax profit to €1.2bn.
Revenues rose 8 percent to €4.79bn, compared with the first half of its previous financial year, while traffic grew by 6 percent to 76.6 million passengers.
Earlier this month, Ryanair confirmed that it would reduce capacity by 1 percent this winter season and close its four-aircraft base at Eindhoven in the Netherlands. In addition, in Germany, its two aircraft Bremen base will close and its five aircraft Niederrhein base will be cut to three aircraft.
"We have not ruled out that there may be further base closures or capacity reductions this winter if oil moves materially higher than $85 per barrel or if airfares fall further than the 2 percent we are guiding at the moment," O'Leary said on a conference call with investors.
But he added that there might be an upside to the rising fuel prices as further pressure is placed on competitors.
"We've seen the first wave of casualties across Europe," O'Leary said, citing the failures of Primera Air, VLM, Cobalt and Skyworks. "We expect more failures this winter. Mostly we think one or more of the two Scandinavian airlines is likely to fail over the coming months."
He added: "They couldn't make money when oil was at $40 a barrel and certainly are not going to make any money when oil is at $85 a barrel." But O'Leary cautioned that Ryanair won't "rush madly or headlong into Scandinavia" but was ready to expand should there be an "appropriate opportunity".
"The Norwegians are still talking about rising carbon taxes which is somewhat ironic for a country whose main export is oil. Sweden has a similar attitude," he said.
"But if there was a major failure up there this winter, and I think there will be, we are already in negotiations with a number of the Scandinavian airports over moving some aircraft up there, if it is appropriate for us to do so."
Ryanair's top five routes in winter 2018/19 by capacity (Source: OAG Schedules Analyser):
| | |
| --- | --- |
| Route | Capacity |
| DUB-LGW | 458,892 |
| DUB-STN | 433,944 |
| DUB-MAN | 320,166 |
| FCO-PMO | 287,280 |
| CIA-STN | 278,586 |
David O'Brien, Ryanair's chief commercial officer, backed up O'Leary's comments and explained that the LCC is more focused on its expansion in France. The airline has already announced plans to open new bases in Bordeaux and Marseille in summer 2019, with two aircraft based at each.
"I can see us more than doubling our activity in France in the next 18 months," said O'Brien. "With the case of Scandinavia, that's a market I think that will come to us rather than us rushing there. There are no real barriers to entry."
Ryanair took delivery of 23 new Boeing 737s during the six months to 30 September 2018, bringing the fleet to 450, and launched more than 100 new routes this summer.
In August, the company increased its holding in Laudamotion to 75 percent. It expects Laudamotion will lose about €150m in start-up costs in its first year of operation, but will move towards break-even during its second. Its Airbus fleet will grow from nine to 18 aircraft for summer 2019, with growth mainly focused on Vienna, Stuttgart and Düsseldorf.
Over the coming months, O'Leary said Brexit "remains a big challenge" for Ryanair but he expects the UK to "stumble into transition at the end of March". He added that the airline expects to "speed up the consolidation process" in Europe by being "very aggressive" on pricing.