China Southern has formally applied to open four new international routes from Guangzhou, the host city for World Routes 2018, as it continues to forge ahead with its global expansion plan.
The carrier hopes to operate a seven-weekly service to Madrid from March 2019 and a seven-weekly service to Tel Aviv from February.
In addition it has proposed a three-weekly service to Vienna via Urumqi, in the north-west of China, starting in March 2019, and a route to Islamabad in Pakistan via Kunming, the capital of China's southern Yunnan province. The latter is set start in December 2018 and be served three times per week.
The applications to the CAAC come just weeks after Wen Wenxing, the general manager of the Guangdong Airport Authority, announced at World Routes that China Southern hopes to open a string of new routes from Guangzhou.
He said planned destinations include Rome, Madrid, Milan, Copenhagen, Istanbul, Calcutta, Islamabad, Chicago, Seattle, Boston, Tel Aviv, Tehran and more.
Tan Wan Geng, the president and chief executive of China Southern, also told delegates at World Routes that the airline expects to increase its fleet from 800 to 2,000 aircraft by 2035.
---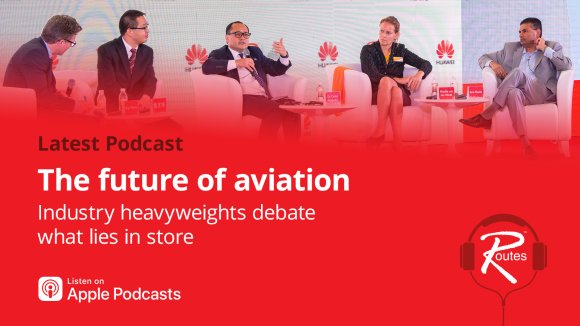 Routes Podcast: Recorded live at World Routes 2018 in Guangzhou, our latest podcast addresses how technology is changing the aviation industry and what airlines and airports must do to respond.
---
In addition, he hopes the airline will be flying to South America within the next three years, while it is exploring new ways of cooperating with low-cost carriers.
"By 2020 there will be 200 million outbound tourists from China," the CEO said. "This provides us with a lot of opportunities for development, we will expand and collaborate with our peers in international markets. We plan to have 1,000 aircraft by 2020 and by 2035 it will increase to 2,000."
In the last few days, the CAAC has also published a series of other route applications. They include GX Airlines' plans to operate a two-weekly Nanning - Luang Prabang route and a seven-weekly Nanning - Henan flight. Both are scheduled to start in December 2018.
Juneyao Airlines has also applied to open a seven-weekly Shanghai Pudong - Helsinki route from June 2019 using Boeing 787-900 aircraft, while Sichuan Airlines plans to open a regular passenger route from Urumqi - Chongqing - Sydney from December 2018. This would operate twice weekly using Airbus A330 or A350.
READ MORE:
China Southern plots global growth from Guangzhou and Beijing
Brand awareness key to China Southern's world-class ambitions
Guangzhou in focus