Why United's Chinese expansion could dent American's plans
United Airlines is seeking to expand its footprint in China - and the move could have an impact on American Airlines' hopes of temporarily suspending some services to the Asian powerhouse.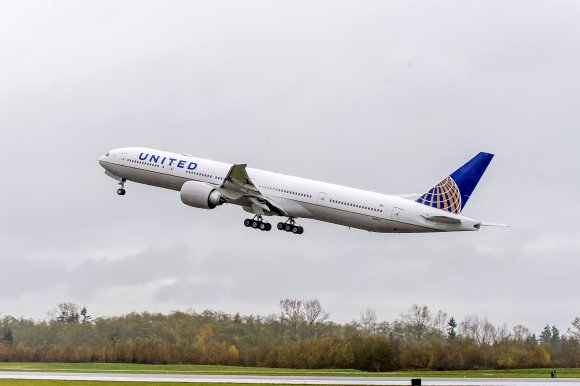 US carrier United Airlines has submitted a formal application to the U.S. Department of Transportation (DOT) to increase service between New York and Shanghai.
The airline currently operates Newark Liberty- Shanghai Pudong daily, but wants to add a second daily flight between the two cities from June 2020. Oscar Munoz, United's chief executive, said the application was "in response to the demand for travel between each country's financial centre".
"If approved, this additional flight will help facilitate the development of increased business and tourism, provide additional capacity for customers and further enhance United's position both as the airline of choice to China and our hub at Newark Liberty International Airport as the premier East Coast gateway to Asia," he added.
United's plans to increase frequencies between New York and Shanghai come hot on the heels of Delta Air Lines' application to serve Shanghai daily from its Minneapolis-St. Paul hub. If approved, the carrier hopes to operate the route by 306-seat Airbus A350-900 aircraft from June 2020.
Flights between the US and China's 'zone one' cities (Beijing, Shanghai and Guangzhou) are limited by bilateral agreements. Since spring this year, there has been a flurry of activity related to US-China frequencies, with United returning the three frequencies it held for Guam-Shanghai to the pool for reallocation and Hawaiian returning its three-weekly Honolulu and Beijing frequencies.
While United and Delta are proposing to expand their operations in Shanghai, American Airlines last month pulled its service between Chicago O'Hare and Shanghai, three months after announcing it would end its Chicago O'Hare-Beijing Capital service because of overcapacity in the market.
However, American is seeking a dormancy waiver from the US DOT to permit a return to the market "once conditions improve".
---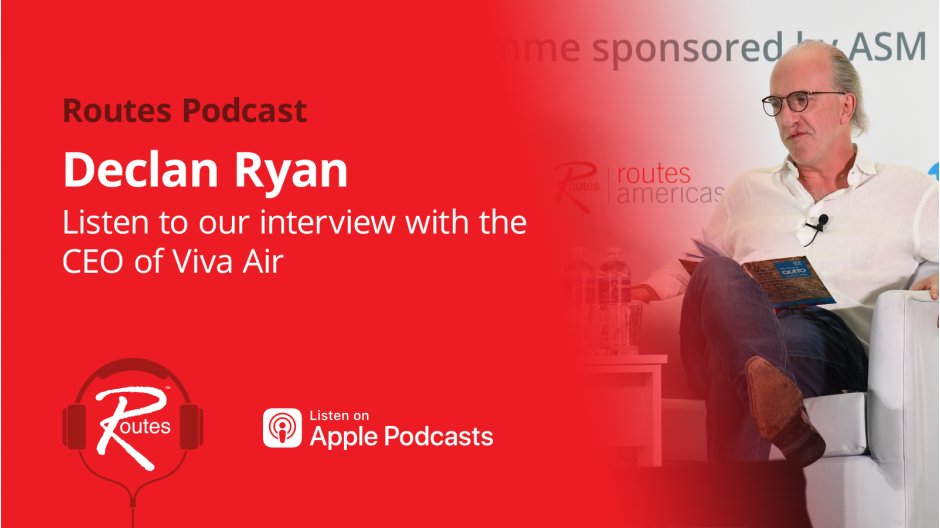 ---
In its application to the US DOT, United said it "doubts that American will return to the market in November 2019" and so should not be allowed to hold onto 14 weekly China frequencies when other airlines want to add services.
United added: "Despite American's current claim that "difficult market conditions" necessitate a waiver, as recently as June 2018, American stated that the Chicago-China routes have never been profitable, and questioned whether it could profitably operate routes from Chicago to China in the future."
The carrier has therefore called on the US DOT to deny American's request and instead make its 14 Chicago-China zone one flights "immediately available for allocation", bringing the total number of available frequencies in the pool to 21.
"By doing so, both Delta and United can be allocated the frequencies they seek," the application added.
United's existing frequencies from US airports to China zone one cities (source: OAG Schedules Analyser w/c 11 November 2018):
| | | |
| --- | --- | --- |
| | Beijing | Shanghai |
| Newark | 7 | 7 |
| Washington Dulles | 7 | |
| Los Angeles | | 7 |
| Chicago O'Hare | 7 | 7 |
| San Francisco | 7 | 14 |
O&D traffic demand between the US and China's zone one cities has increased from 3.75 million passengers in 2012 to almost 5.1 million in 2017, according to figures from Sabre Market Intelligence. New York is the second largest O&D market in the US after Los Angeles.
United hopes to start its second daily service between New York and Shanghai around June 2020 using Boeing 777-200 aircraft form its existing fleet. The Star Alliance member said its proposed start-up date is "reasonable" that takes into account the long lead time needed to acquire slots from the Civil Aviation Administration of China (CAAC).
"United agrees with Delta that carriers need to begin work now on plans for a flight that will not operate for 18 to 24 months, principally due to slot challenges in China," the airline added.
New York - Shanghai is currently served three times per day, with China Eastern operating twice daily from New York JFK in addition to United's existing service from Newark.
According to figures from OAG Schedules Analyser, total capacity between the two cities has increased by 141 percent over the past decade and is on course to reach 646,000 two-way seats this year.
Although competition on the market could increase following the CAAC's decision to relax its "one route, one airline" policy for Chinese airlines on international routes, United appears confident there is sufficient feed at its Newark hub to fill a second daily flight.