Aviation heavyweights to speak at ASM's anniversary training event
Industry leaders will be sharing their insight on what Brexit means for the industry, airport and destination marketing and the significance of airline incentives.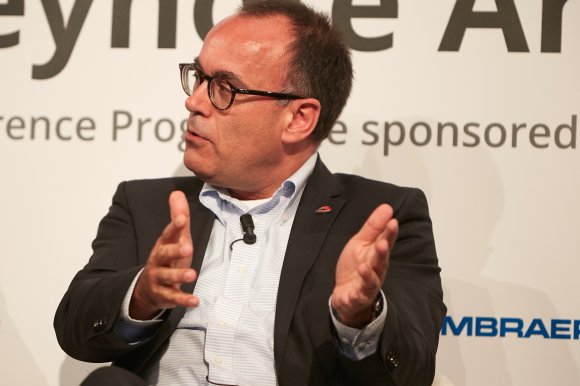 A range of top aviation professionals from across the sector will be joining ASM's world route development consultants in London this December.
Gabriel Schmilovich, director of network strategy, development & planning, for Vueling; Léon Verhallen, head of aviation development for Brussels Airport and Laurie Berryman, the former UK and Ireland general manager for Emirates are among the line-up of speakers at the Fundamentals of Route Development Training Event, which will mark the consultancy's 25th anniversary.
Attendees can expect a comprehensive two-day workshop, which will equip them with the essential tools and techniques needed to implement an effective route development strategy. This training will be enriched by exclusive knowledge from guest speakers, who will be discussing airport and destination marketing, sharing best practice for presenting to airlines, and debating the key factors set to influence the future of aviation.
Delegates can expect their marketing skills to be sharpened by talks provided by Verhallen and Berryman, who will outline how airports can gain a complete understanding of their markets and catchment areas. The chief executive of Aerobrand, David Hedley Noble, will be in attendance to present examples of successful airport branding and reveal the secret to differentiating an organisation from competitors. Experience will also be shared by Simon Elliot, TUI's manager airport commercial negotiations, who will discuss the significance of airline incentives from destinations.
The event will provide a unique opportunity to hear the viewpoints of both airlines and airports when presenting a new route proposal. From an airport perspective, Verhallen will advise on what not to address when negotiating with airlines, while Schmilovich will give advice to airports and destinations on the key topics to include in your presentation. This will be supported by feedback from Berryman on the most effective approach Emirates has seen from an airport.
Attendees will further benefit from insight given by stakeholders across other sectors, notably Jeremy Robinson from the international law firm Watson Farley & Williams. Robinson will update delegates with his thoughts on the critical topic of Brexit, and what it means for the future of aviation.
Places are limited for ASM's 25th anniversary Fundamentals of Route Development Training Event held in London on 4-5 December. Don't miss your chance to experience this very special edition of the industry's most renowned route development course.
Register for ASM's anniversary Fundamentals of Route Development Training Event.