China Southern to seek new partnerships after SkyTeam exit
On the 11th anniversary since it joined SkyTeam, China Southern has revealed it will leave the alliance next year to pursue new partnerships with airlines around the world.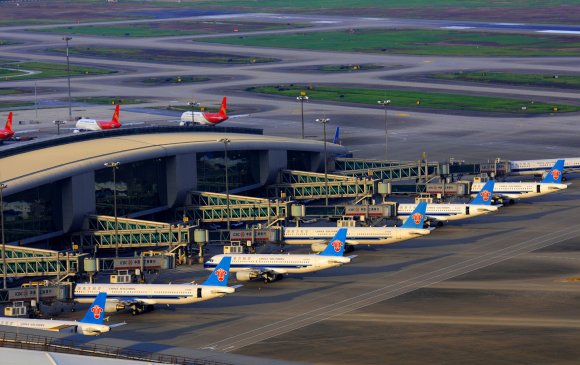 China Southern is to leave airline alliance SkyTeam next year to pursue new partnerships with other carriers as it seeks to further build its global network.
The Guangzhou-based carrier, which is the largest in China by passenger numbers, will not renew its membership from 1 January 2019 and its exit will be completed before the end of the year.
A statement released to investors said the decision is based on "the needs of the company's development strategy and to better align with the new trend of cooperation model in the global aviation industry".
The statement added: "The company will explore the possibilities to establish new partnerships with advanced airlines around the world, promote bilateral and multilateral cooperation and provide quality services to passengers around the world."
China Southern revealed its decision to leave SkyTeam exactly 11 years after joining the alliance.
In a statement, SkyTeam said the exit reflects the carrier's "strategic development, the changing trends of the global aviation industry and the evolution of alliances".
The alliance added it would work closely with China Southern to ensure "a seamless transition" for all customers and partners. That process will run throughout 2019 and will complete by the year-end.
Kristin Colvile, SkyTeam chief executive, said: "Network has always been the foundation of SkyTeam. Our new value proposition retains that strong integrated network and combines it with our continued focus on improving customer experience through technology. China Southern has been a valued member of SkyTeam. We respect its decision and wish it well."
Earlier this year, China Southern deepened its ties with oneworld carrier American Airlines by announcing a new codeshare deal, while in late 2017 it reached a codeshare agreement with British Airways.
Speaking at World Routes 2018 in September, China Southern's president and chief executive Tan Wan Geng said the carrier plans to increase its fleet from 800 to 2,000 aircraft by 2035.
In an open and engaging interview, the carrier's boss also revealed that he expects China Southern to be flying to South America within the next three years, while it is exploring new ways of cooperating with low-cost carriers.
He said: "By 2020 there will be 200 million outbound tourists from China. This provides us with a lot of opportunities for development, we will expand and collaborate with our peers in international markets. We plan to have 1,000 aircraft by 2020 and by 2035 it will increase to 2,000."
Despite China Southern's exit, SkyTeam will still have two members in mainland China - China Eastern and Xiamen Airlines.