Why one Danish airline is quickly learning Sicilian culture
After mainly operating scheduled and charter flights in Scandinavia for the past 30 years, passenger and cargo airline DAT has spread its wings and headed for warmer climes in Sicily.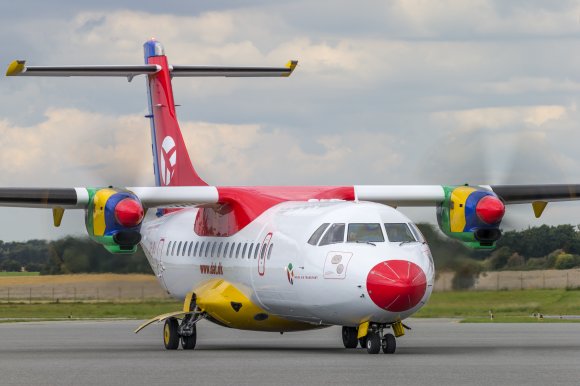 Danish Air Transport, the passenger and cargo airline commonly known as DAT, has focused on offering scheduled and charter flights in Denmark and Norway since it was established in 1989, transporting up to a million passengers per year. But in July 2018, the carrier began a new chapter in its history by launching services from three airports in Sicily to the small neighbouring islands of Lampedusa and Pantelleria.
The somewhat radical departure from its traditional Scandinavian market came after it secured a €38.6m Public Service Obligation contract to operate the routes, previously served by Mistral Air. The contract will run for three years, with the option of a fourth, and means no other carrier can fly the routes.
"We perceived it as a good opportunity to enter a major European regional market where we could potentially grow a number of further routes in the coming years," Luigi Vallero, the general manager of DAT's Italian subsidiary DAT Volidisicilia, told Routesonline.
DAT was awarded the contract in April and operated its inaugural service on 1 July. Vallero says speed had to be of the essence during the intervening months.
"Although DAT had already been flying in the past in Italy on behalf of other airlines, this was the first time it did so in its own commercial risk and everything had to be built from scratch, from designing the Italian website and negotiating contracts with suppliers, to hiring local crews and finalising all operational arrangements," he adds.
DAT Volidisicilia expects its three ATR72-200 aircraft, owned by the group's Lithuanian subsidiary, will fly more than 6,100 flights per year connecting Lampedusa and Pantelleria with Sicily. In addition to providing flights for a population dependant on air services, the airline aims to increase tourist numbers over the coming years.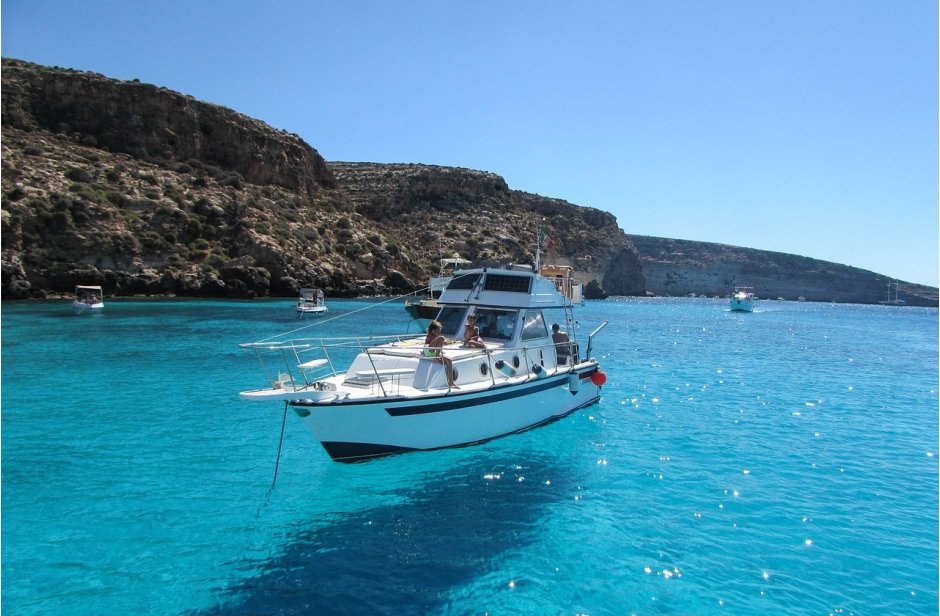 Lampedusa
However, Vallero admits that the first four months of operation have been a learning curve.
"Starting in the very peak of the season, with the maximum number of flights and passengers was not easy, but we managed to cope," he says. "The logistics flow to get spare parts from Scandinavia and Lithuania to the islands created some difficulties at the beginning but this has now been fixed."
Vallero also explains that Pantelleria's airport is "challenging" as it sits on a plateau surrounded by hills, while its orography makes it prone to strong crosswinds during the winter, as well as a local phenomenon known as the "mountain cloud" which can close the airport for days.
Meanwhile, Lampedusa's airport is close to the island's harbour and, when the main ferry from Sicily has docked, the height of the ship means it enters the flight envelope and so results in the airport's closure.
Despite the challenges, almost 90,000 passengers flew on DAT Volidisicilia's network between July and October and it expects approximately 210,000 passengers in the first year of operation.
Vallero adds that while the islanders have been exposed to foreign airlines in the past - Avanti Air and Darwin/Etihad Regional - the carrier's efforts to ingratiate itself into the culture has been well received.
The brand, DAT Volidisicilia, means DAT Flights of Sicily, while the aircraft flying these routes have been named after the islands they serve. Sicilian soft drinks are served on board and the airline has plans to sponsor local sport teams.
"We are also working on setting up an interline agreement with a major Italian airline and want DAT Volidiscilia to become a true ambassador for the islanders," Vallero says.
"We strongly believe there will be an increasing number of tourists in the coming years and we want to promote the destinations abroad with special focus in the Scandinavian market, where DAT is a well-known and respected brand."
DAT Volidisicilia's network

The islands of Lampedusa and Pantelleria are known respectively as the "white" and the "black" pearls of the southern Mediterranean.

In Lampedusa, visitors can enjoy "pristine beaches, white cliffs and crystal clear waters", while Pantelleria has a volcanic landscape with dozens of tracks, local architecture and cuisine based on local produce like caper berries and zibibbo and passito wines.

DAT Volidisicilia's network has five routes: from Lampedusa to Catania and Palermo, and from Pantelleria to Catania, Palermo and Trapani.

On average it flies 22 sectors per day during the summer, reducing to 16 sectors during the winter months. In the peak season two aircraft are based in Lampedusa and the third in Pantelleria, while in winter there is one aircraft based on each island.