UK and US agree open skies deal for post-Brexit flights
Routes between the UK and US - currently operating under the US-EU open skies agreement - will continue to enjoy the same access following the conclusion of a new deal between the two countries.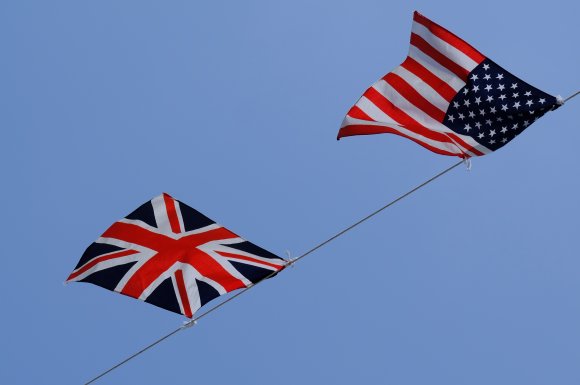 The UK and the US have agreed a new open skies deal for post-Brexit flights, meaning routes between the two countries will be unaffected once Britain exits the European Union.
The arrangement will replace the existing EU aviation agreement with the US and ensures airlines will continue to enjoy the same access they currently have.
"The UK and United States have a special relationship which has helped shape the modern world and there is no better example of this than in aviation," said the UK's transport secretary Chris Grayling.
"Our transatlantic flights have helped to bring our countries even closer together, strengthening our ties and boosting our economies.
"This new arrangement and those concluded with eight other countries around the world are proof that the UK will continue to be a major player on the world stage after we leave the EU."
The UK has secured bilateral air service arrangements with Albania, Georgia, Iceland, Israel, Kosovo, Montenegro, Morocco and Switzerland. Discussions regarding a new arrangement with Canada are said to be at "an advanced stage".
The UK government added that political declaration agreed between the UK and EU "provides for a comprehensive air transport agreement to ensure connectivity for passenger and cargo flights through market access for UK and EU airlines".
Willie Walsh, chief executive of British Airways owner International Airlines Group, welcomed the new UK-US open skies deal.
He said: "It's critical that Britain maintains full access to international aviation markets so it can continue to develop its global trading links. This agreement is a significant positive development which we welcome.
"The agreement, which closely follows the Model US Open Skies Agreement, facilitates strong competition and is clearly pro-consumer. The US is a major destination for British businesses and tourists while the UK welcomes many American visitors to its shores."
Craig Kreeger, chief executive of Virgin Atlantic, echoed Walsh's comments, saying the airline was "thrilled" that an agreement has been reached.
"We would like to thank the Department for Transport, Department of Transportation and Department of State for their diligence and hard work in finalising this agreement far in advance of the March 2019 deadline which will provide much needed reassurance for both business and leisure travellers.
"We will continue to work with governments and stakeholders across our network to ensure our customers can continue to travel seamlessly."
Trade organisation Airlines for America (A4A) said it deeply appreciated the sense of urgency that both governments and their negotiators brought to concluding this agreement.
"Today's announcement provides much needed certainty that when the UK exits the European Union there will be no disruption to air service for the traveling and shipping public," added Nicholas E. Calio, A4A president and chief executive.