American Airlines and China Southern strengthen ties
China Southern is deepening its ties with American Airlines just weeks after revealing plans to leave the SkyTeam airline alliance in order to pursue new partnerships.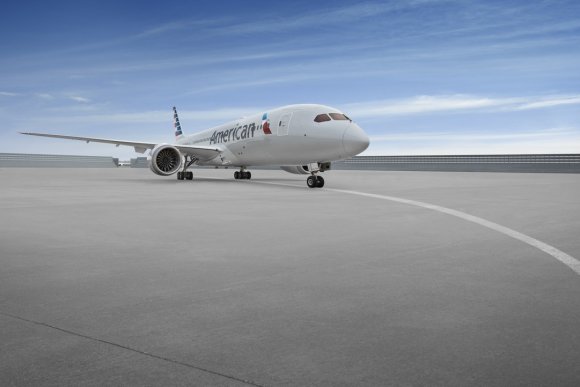 American Airlines and China Southern are to further expand their codeshare partnership from early 2019, the two carriers announced at a signing ceremony in World Routes 2018 host city Guangzhou.
The deal, which also includes the addition of reciprocal frequent flyer benefits and lounge access, comes just weeks after China Southern revealed plans to leave the SkyTeam airline alliance.
"We are very pleased with the progress we have made so far in our newly formed relationship with the largest airline in Asia," said Robert Isom, president of American Airlines.
"We look forward to building on our successes with a significant expansion of our codeshare cooperation and the addition of reciprocal frequent flyer benefits and lounge access.
"With the opening of Beijing Daxing International Airport in 2019, and the ability to cooperate fully with China Southern, we are incredibly excited about American's future in the Chinese market."
In October 2018, American Airlines ended its Chicago O'Hare-Beijing Capital service because of overcapacity in the market. During the same month it also pulled flights between Chicago O'Hare and Shanghai Pudong.
However, the airline has maintained that it is "strongly committed to Asia" and is seeking a dormancy waiver from the US Department of Transportation on the two routes from Chicago to permit a return to the market "once conditions improve".
China Southern assistant president Zhang Lin said the advanced cooperation would help both airlines to extend their networks and meet passenger demands through sharing resources.
"Our cooperation is market- and passenger-oriented, founded on a win-win relationship," Lin said. "Our partnership with American is an important move in China Southern's initiative to build new international relationships."
On 15 November, China Southern confirmed it is to leave airline alliance SkyTeam next year to pursue new partnerships with other carriers as it seeks to further build its global network.
The Guangzhou-based airlines, which is the largest in China by passenger numbers, will not renew its membership from 1 January 2019 and its exit will be completed before the end of the year.
A statement released to investors said the decision is based on "the needs of the company's development strategy and to better align with the new trend of cooperation model in the global aviation industry".
The statement added: "The company will explore the possibilities to establish new partnerships with advanced airlines around the world, promote bilateral and multilateral cooperation and provide quality services to passengers around the world."
American expansion on China Southern:
In addition to the 14 cities currently served beyond Beijing Capital International Airport (PEK), American will place its AA code on flights to additional cities from PEK and introduce codeshare service beyond Shanghai Pudong International Airport (PVG).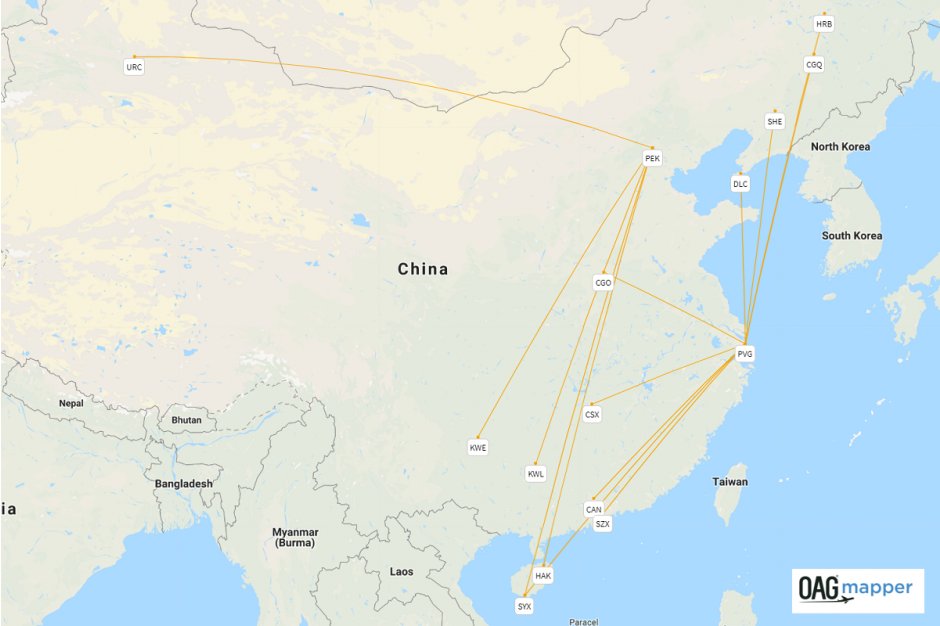 China Southern expansion on American:
In addition to the six cities in the US currently served by China Southern on American, China Southern will place its CZ code on additional flights beyond Los Angeles International Airport (LAX), San Francisco International Airport (SFO) and New York's John F. Kennedy International Airport (JFK).
Long-haul codeshare
American and China Southern will also begin codesharing on each other's transpacific flights between the US and China. AA will place its code on the following China Southern flights: LAX-CAN, LAX-SHE, SFO-CAN, SFO-WUH and JFK-CAN. China Southern will place its CZ code on the following AA flights: DFW-PEK, DFW-PVG, LAX-PEK and LAC-PVG.