Why airports in the Indian Ocean have big plans
The Indian Ocean may not be one of aviation's busiest regions but these destinations' eye-catching tourist developments and proximity to rising economies in both Asia and Africa make them destinations to watch over the next few years.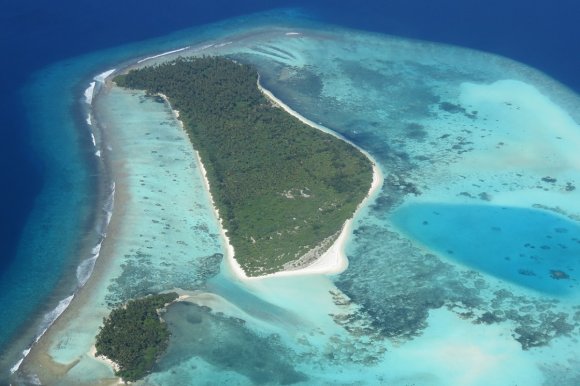 When Etihad flight EY278 touched down at Velana International Airport in the Maldives on 18 September 2018 it was a historic moment as the airport on Male welcomed its first Airbus A380 to land on its new longer runway.
The flight from Abu Dhabi may only have been a one-off "testing" flight ahead of the runway becoming fully operational in early 2019, but Adil Moosa, managing director of Maldives Airports Company, hailed the arrival of the first superjumbo as a "dream come true".
The runway is just one part of the airport's extensive expansion plans which is also reflected by the growth ambitions of airports and destinations around the rest of the Indian Ocean. These island nations are looking to take advantage of the burgeoning demand from international tourists for their largely upmarket holiday resorts - particularly the fast-growing outbound leisure travel markets of nearby India and China.
The region's six major destinations – Sri Lanka, Maldives, Seychelles, Mauritius, Madagascar and Reunion – have collectively seen the number of scheduled flights rise by just under 30 percent over the past five years. However, maintaining this level of aviation growth isn't always straightforward on destinations that are relatively small islands or archipelagos in the middle of the ocean.
Leading destination
Sri Lanka remains easily the biggest destination in the Indian Ocean. According to OAG figures, there are 50,435 outbound flights per year from Bandaranaike International Airport in Colombo, which is already creaking at the seams with passengers.
---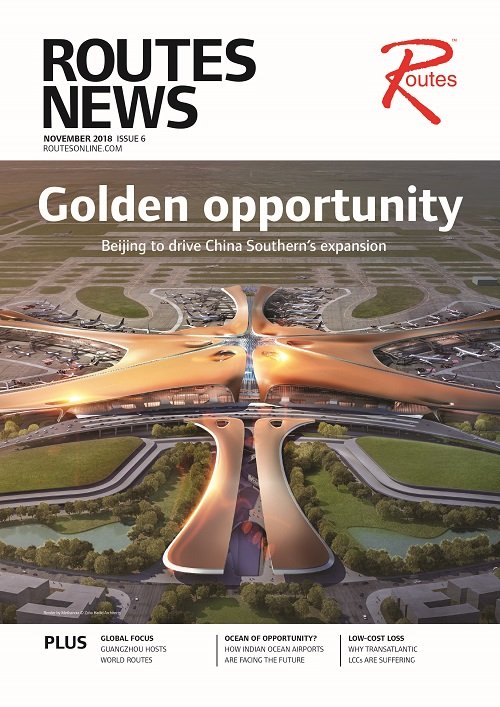 This article first appeared in Routes News edition 6 2018
---
One of the most significant newcomers has been Indian low-cost carrier IndiGo, which started flights to Sri Lanka in January 2018 and operates to Colombo from Bengaluru and Chennai. Despite this new competition, Sri Lankan Airlines still dominates the market with 50 percent of all services from the island, while domestic carrier Cinnamon Air has been building up its flights over the past few years.
Chinese airlines, including China Eastern and China Southern Airlines, are also continuing to increase their flights to Colombo, while European carriers Aeroflot and Edelweiss Air added routes to Sri Lanka from Moscow and Zurich respectively from October 2018. Thai AirAsia is also this month set to restart a route from Bangkok to Colombo.
With such surging demand, it's not surprising that Bandaranaike is looking for further expansion with plans to increase the airport's capacity to 15 million passengers per year by building a second terminal at an estimated cost of $700m.
Currently, the airport is designed for up to six million annual passengers but it has been exceeding this limit for years with 9.9 million travellers using the airport in 2017. The new terminal, housing both arrivals and departures, will also include facilities for the A380 and is due to open in 2021.
"It has been planned to arrest the capacity crunch, due to ever-increasing passenger numbers, with the construction of a new multi-level terminal building," says Saman Ediriweera, chairman of the airport's operating company. The new terminal would be designed for the provision of barrier-free access with many environmentally friendly initiatives."
Meanwhile, as a short-term measure, the Sri Lankan government has approved plans for an "interim" prefabricated terminal, which will be built by China State Construction Engineering Corporationa at a cost of $18m. It will cater for an extra 2.5 million passengers per year and is due to open in early 2019.
But Sri Lanka is really a tale of two airports – while Bandaranaike International tries to deal with its "capacity crunch" and overstretched facilities, Mattala Rajapaksa International Airport in the south has been dubbed the "world's emptiest airport".
The $210m airport near Hambantota only opened in 2013 and has capacity for one million passengers per year. But currently there are no scheduled airlines using Mattala Rajapaksa after Flydubai axed its services in June 2018. The Sri Lankan government, in a bid to "revive this dying airport", has been in talks with Indian authorities about running it as a joint venture.
European carriers return
Elsewhere in the Indian Ocean, the 115-island archipelago of the Seychelles is seeing more gradual growth – visitor numbers to the destination rose to 236,000 in the first nine months of 2018, which was an increase of 1 percent on the same period in 2017.
Visitor numbers from Europe are expected to grow after British Airways reintroduced a route from Heathrow to Seychelles International Airport on Mahe in March 2018 after an absence of 14 years, while Edelweiss Air began yearround flights from Zurich in September 2018. Air France has also resumed flying to the Seychelles after a 20-year gap with a service from Paris Charles de Gaulle Airport using its Joon subsidiary brand.
Developing routes between the Seychelles and airports in the Far East is also a priority. Florence Marengo, head of air transport at Seychelles International, adds: "The airport works collaboratively with its parent ministry, the Ministry of Tourism, and supports tourism plans to tap into east Asian markets.
"The airport has limited land to expand outward and is looking into other possibilities such as reclaiming works as options to consider for its growth plans. Seychelles is also a small market and there is only so much capacity for the types of developments that can be made to grow the airport business – this needs to be kept at a realistic pace."
One of the most significant impacts of major European airlines relaunching services to the Seychelles has been on incumbent local airline Air Seychelles, which is restructuring its network under the leadership of new CEO Remco Althuis, who axed the airline's remaining European route to Paris in spring 2018 due to "overcapacity on Seychelles-bound services from Europe".
Althuis' strategy has been to focus on Air Seychelles' domestic and regional networks, including inter-island flights between Mahe and Praslin, as well as international services to Abu Dhabi, Johannesburg, Mauritius and Mumbai, while ending the leases of two Airbus A330 aircraft.
"We started 2018 on a difficult path, with the reorganisation of the airline ensuring Air Seychelles is fit to prosper," says Althuis. "As a people-focused business moving forward we will continue to emphasise safety, innovation and sustainability to develop our business further in addition to concentrating on the arrival of the new Airbus A320neo aircraft set to be delivered mid-2019."
As part of this restructuring policy, Air Seychelles has also signed a codeshare with Air India on flights to eight Indian cities, as well as its own services from Mahe to Mumbai and Johannesburg.
Ocean hub?
Africa is a key growth area for the island of Mauritius, another one of the Indian Ocean's top leisure destinations. The island's airport has seen the number of flights and routes creep up in recent years, with services increasing by 27 percent since 2013 and passenger numbers up by 25 percent over the same period.
The country's major airport, Sir Seewoosagur Ramgoolam International Airport, currently caters for around four million passengers per year but the Mauritian government wants further expansion to raise this to tenmillion annual passengers.
The airport's current terminal, which is designed for 4.5 million passengers per year, only opened in 2013 at a cost of $306m and already has the facilities for A380s. To this end, the Mauritius government signed a memorandum of understanding in September 2018 with the airport's French operator Groupe ADP, formerly Aeroports de Paris, to further develop the international airport.
There are also plans to develop and expand the airport on Rodrigues, an island located around 560 kilometres east of Mauritius itself.
Alexandre de Juniac, IATA's director general and CEO, thinks that Mauritius could benefit from acting as a hub airport between southern Africa and Asia Pacific.
"Mauritius has impressive connectivity but there are many markets that have still to discover Mauritian hospitality," adds de Juniac. "No single airline can provide the connectivity that is needed – partnerships with other airlines are enhancing the nation's connectivity.
"Mauritius is well-placed to grow its footprint in Africa. It is accessible – only requiring visas from six African countries. Co-operation with South African Airways and Kenya Airways has opened two gateways into the African continent.
"The Single Africa Air Transport Market creates the potential for even broader connectivity. Africa's development will demand increased air connectivity with Asia's important markets.
"Could Mauritius evolve as a onestop hub, efficiently connecting southern African markets to points in Asia Pacific?"
Turning Mauritius into this "strategic hub" between Africa and Asia is already a goal for Air Mauritius, which is working to improve its schedules and frequencies to enhance flight connections between the continents, alongside developing new partnerships with other carriers.
Somas Appavou, the airline's CEO, explains: "These measures will allow better connectivity with India, south-east Asia, Africa, Europe, Australia and the Indian Ocean. Negotiations are ongoing and airline partnerships are being consolidated."
As part of its development plans, Air Mauritius has introduced a second European destination to Amsterdam in co-operation with KLM, in addition to its existing Paris route. Wuhan in China has also been added as a destination.