oneworld signs up first full African member
Global airline alliance oneworld is to secure new connections to Africa in mid-2020 after signing up its first full member on the continent.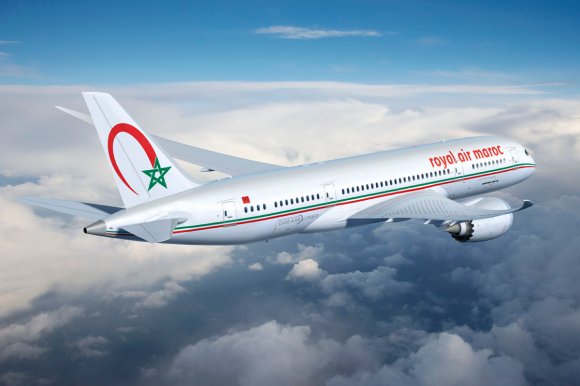 Royal Air Maroc, the flag carrier of Morocco, is set to become the first full African member of oneworld and the airline alliance's first new full member in six years.
The carrier is expected to become part of oneworld in mid-2020 while its regional subsidiary, Royal Air Maroc Express, will join as a oneworld affiliate member at the same time.
Although Southern Africa's Comair, which flies as a franchisee of British Airways, has been a oneworld affiliate member since the alliance launched in February 1999, Royal Air Maroc will be the alliance's first full member from Africa.
Apart from Antarctica, Africa is the only continent where the alliance hasn't had a full member.
"When we unveiled our new membership platform, oneworld connect, in June, we said that in the future, oneworld would target as full members large airlines that have a significant presence in the alliance's prime target market, providing connections between the world's leading business centres," said oneworld chief executive Rob Gurney.
"Royal Air Maroc is growing into a truly global airline, with its home base Casablanca to be developed into Africa's leading aviation gateway while also consolidating its place as Africa's top financial centre."
Royal Air Maroc chief executive Abdelhamid Addou added: "This undoubtedly represents one of the most significant landmarks in our airline's 60-year history and on our journey to establish Royal Air Maroc as the leading airline of Africa."
Royal Air Maroc carried 7.3 million passengers last year on a fleet of 55 aircraft. The airline's network currently connects its Mohammed V International Airport base in Casablanca, Morocco, with 94 destinations in 49 countries across Africa, Europe, the Middle East, and North and South America.
This includes oneworld hubs Hamad International Airport in Doha, Qatar; Heathrow Airport in London; Madrid-Barajas Adolfo Suarez Airport in Spain; Moscow Domodedovo Airport; JFK Airport in New York and Sao Paulo-Guarulhos in Brazil.
Under Royal Air Maroc's ambitious five-year strategy, it plans to expand its fleet significantly, carrying 13 million customers a year across a global network serving 121 destinations in 68 countries. This will add another 15 destinations and nine countries to the alliance network, giving the alliance a total of 1,084 destinations in 187 countries and territories.
Three established oneworld member airlines — British Airways, Iberia and Qatar Airways — currently serve three destinations in Morocco between them: Casablanca, Marrakesh Menara Airport and Tangier Ibn Battouta Airport.
The addition of Royal Air Maroc will enable oneworld to better compete in Africa with SkyTeam and Star Alliance. SkyTeam has Kenya Airways as a member, while Star Alliance's members include South African Airways and Egyptair.