Airlines to enjoy tenth year of profits despite slowing demand
Global passenger demand growth looks set to slow in 2019, according to the latest forecasts from the International Air Transport Association (IATA), but airline profits should climb higher on the back of falling oil prices and expanding economies.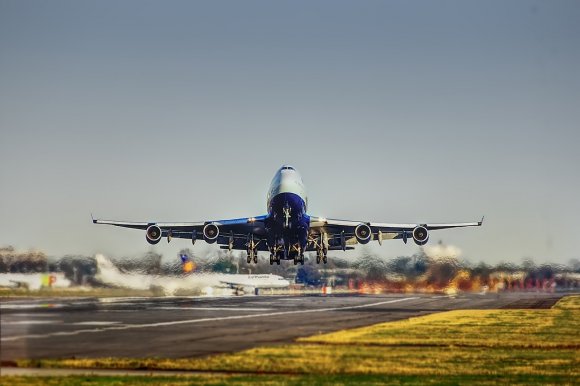 Airlines across the world will experience a tenth consecutive year of profitability in 2019, estimates from IATA have suggested, as they benefit from lower fuel costs and stronger economic growth.
The industry as a whole is forecast to generate a net profit of $35.5bn in 2019, up from the $32.3bn expected in 2018. The forecast for this year has been revised down from $33.8bn.
Overall industry revenues next year are expected to reach $885bn, a rise of 7.7 percent on this year.
However, IATA said that global passenger demand growth would slow in 2019 to 6 percent, compared with 6.5 percent in 2018. A total of 4.59 billion passengers are expected to travel by air in 2019, up from 4.34 billion in 2018.
Alexandre de Juniac, IATA's director general and chief executive, said: "We had expected that rising costs would weaken profitability in 2019. But the sharp fall in oil prices and solid GDP growth projections have provided a buffer.
"So we are cautiously optimistic that the run of solid value creation for investors will continue for at least another year. But there are downside risks as the economic and political environments remain volatile."
IATA's forecasts:
Jet fuel prices are expected to average $81.3/barrel in 2019, lower than the $87.6/barrel average for 2018. The full impact of this decline will be delayed due to heavy levels of hedging in some regions
Total employment by airlines is expected to reach 2.9 million in 2019, up 2.2 percent on 2018
Passenger traffic (RPKs) is expected to grow 6 percent in 2019, which will outpace the forecast capacity (ASKs) increase of 5.8 percent, and remains above the 20-year trend growth rate
Passenger revenues, excluding ancillaries, are expected to reach $606bn, up from $564bn in 2018
At a regional level, all regions, except Africa, are expected to report profits in 2018 and 2019. Carriers in North America continue to lead on financial performance, accounting for nearly half of the industry's total profits. Financial performance is expected to improve compared to 2018 in all regions except for Europe, where improvement has been delayed by the high degree of fuel hedging.
North American carriers are expected to deliver the strongest financial performance in 2019 with a $16.6bn net profit, up from $14.7bn in 2018.
In Europe, airlines are expected to report a $7.4bn net profit in 2019, down from $7.5bn this year. The expected net profit per passenger of $6.40 is roughly a third the net profit per passenger expected to be generated by North American carriers.
Asia-Pacific carriers should increase profits to $10.4bn, helped by strong regional economic growth and limited fuel hedging. Brazil's emergence from recession is set to aide Latin American carriers' profitability, with net profits set to rise from $400m in 2018 to $700m.
"Air travel has never been such a good deal for consumers. Not only are fares staying low, the options for travellers are expanding. Some 1,300 new direct links between cities were opened in 2018. And 250 million more journeys by air occurred in 2018 than in 2017," said de Juniac.