Codeshare aims to boost India-Saudi Arabia connectivity
Saudi Arabia is one of the top five international travel markets from India, but a new codeshare deal between Jet Airways and Flynas will seek to improve connectivity even further.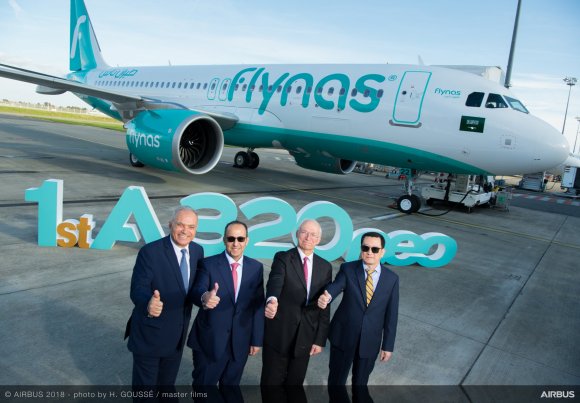 An extensive codeshare partnership designed to improve connectivity between major Indian and Saudi Arabian cities has been signed by Jet Airways and Flynas.
As part of the deal, Jet Airways will place its 9W code on Fynas' flights between of Dammam, Jeddah and Riyadh. It will also place its code the Saudi Arabia budget carrier's services from the three cities to Medina, Gizan, Gassim, Taif and Abha.
In turn, Flynas will put its XY code on Jet Airways' international flights connecting Jeddah to Mumbai, Riyadh to Mumbai and Delhi as well as Dammam to Mumbai and Delhi.
In addition, it will place its code on some domestic flights in India via Mumbai to Delhi, Kochi, Bengaluru, Hyderabad, and Lucknow as well as via Delhi to Bengaluru, Lucknow, Chennai, and Kochi.
"Our codeshare agreement with Flynas reflects our continuing commitment to offer our guests the best possible connections to more and more destinations around the world," said Marnix Fruitema, the executive vice president of commercial at Jet Airways.
Flynas' chief executive Bander Al-Mohanna added: "This partnership is an important step in-line with Flynas' expansion and development strategy.
"Through such agreements we aim to offer a continually improved service to our passengers by adding more travel routes and expanding our reach regionally and internationally, in particular to key markets such as India."
Saudi Arabia is a popular outbound market from India thanks to religious tourism and business, as well as leisure. According to figures from OAG Schedules Analyser, the country is the fifth largest international market from India by the number of available departure seats in 2018.
Top five outbound markets from India in 2018 by number of departure seats:
However, capacity growth between India and Saudi Arabia has slowed in recent years. In 2018, the total number of two-way seats is expected to be 4,586,983, up 0.4 percent on the figure in 2017. Over the past three years growth has been 9.5 percent.
Between India and the United Arab Emirates, India's largest outbound market, two way capacity has increased to 22,252,342 available seats in 2018, a rise of 11.6 percent on three years earlier.
And capacity growth between India and Saudi neighbour Oman is up 58.3 percent to 4,598,589 over the same three-year period. India-Qatar capacity, meanwhile, has risen by 38.5 percent and India-Kuwait capacity is up by 52.3 percent.
Airlines operating India-Saudi Arabia scheduled routes in 2018 by scheduled capacity share:
Read more:
Saudi Arabia's market poised for further growth as competition intensifies