United plots international growth from San Francisco
Star Alliance carrier United Airlines has unveiled its largest ever international network expansion from its San Francisco hub.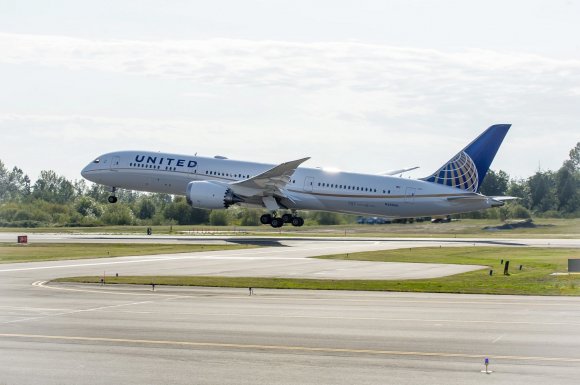 United Airlines is adding three new international routes from San Francisco International Airport with non-stop year-round service to Toronto and Melbourne, plus a new seasonal service to New Delhi.
The US carrier is also adding a second daily flight between San Francisco and Seoul, South Korea.
The expansion follows previous confirmation that the airline will open new year-round routes between San Francisco and Auckland, Tahiti and Amsterdam.
"This route expansion solidifies United's position at San Francisco as the gateway airline serving destinations across the Pacific, the continental United States, as well as to Europe and beyond," said Oscar Munoz, United's chief executive.
"It serves as a fitting capstone to all our efforts that made 2018 a breakthrough year for United, from delivering strong financial performance to currently leading in on-time departures for the second year in a row."
Since 2013, United Airlines has added 12 new international destinations from San Francisco. With the latest flights, the carrier will serve 29 international destinations from SFO, including eight cities in Europe, India, and the Middle East, seven in North America, and 14 in Asia and Oceania.
Melbourne, Australia
United currently offers non-stop service to Sydney from Houston, Los Angeles and San Francisco and provides between Los Angeles and Melbourne. The three weekly service Melbourne from San Francisco will begin on 29 October 2019 using Boeing 787-9 Dreamliner aircraft. Competition will come from oneworld member Qantas Airways, which operates MEL-SFO four times per week using Boeing 787-9. The Australian flag carrier started the service on 1 September 2018.
New Delhi, India
United currently offers non-stop service to Mumbai and New Delhi from Newark. The seasonal flights from San Francisco will operate daily, starting on 5 December 2019 with Boeing 787-9 Dreamliner aircraft. Air India began operating SFO-DEL in 2015 and now flies the 12,379 km route nine times per week.
Toronto, Canada
United's new twice-daily non-stop year-round service between San Francisco and Toronto begins 31 March 2019 on board Boeing 737-800 aircraft. The carrier currently offers more than 20 daily flights between Toronto and its hubs in Chicago, Denver, Houston, Newark and Washington Dulles. In addition to Toronto, United operates daily non-stop service between San Francisco and Calgary and Vancouver. Air Canada also operates SFO-YYZ.
Earlier this year, united announced plans to offer year-round service between San Francisco and Amsterdam, becoming the first US carrier to fly the route. The flight will begin on 30 March 2019 using Boeing 787-9 aircraft. The airline currently serves Amsterdam non-stop from its hubs in Chicago, Houston, New York/Newark and Washington, D.C.
Other changes to its international routes from San Francisco are the extension of its Tahiti schedule to year-round service and the year-round extension to its three-weekly Auckland service, operated in partnership with Air New Zealand. Both are from 30 March 2019.