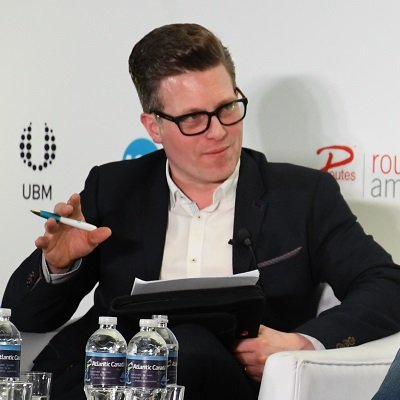 Nigel Mayes is the senior vice president, consulting & product development at ASM. Nigel has more than 15 years' experience in route development and is responsible for product development at ASM.
The sister company to Routes, ASM is the world's leading route development consultancy and has supported the creation of new air services since 1993.
---
Route 1:
Tel Aviv – Las Vegas

Data
| | |
| --- | --- |
| Carrier | |
| Aircraft | Boeing 787-9 |
| Frequency | One weekly |
| Start date | 14 June 2019 |
| Distance | 11,825 km |
| O&D traffic demand (year to 30 June 2018) | 38,084 |
| Growth % YOY | 0.87% |
| Average one-way fare $ (year to 30 June 2018) | $998.03 |
Insight
The El Al route to Routes Americas 2017 host Las Vegas is interesting as there are a number of cities with greater demand, but it could be due to an aircraft being available for one rotation during the week. The frequency is only once per week, so crews will probably rotate through SFO or LAX. The Las Vegas flight will serve the Israeli population (8.7 million) visiting Las Vegas and will provide an option for people visit the west coast of the US and wanting to arrive in SFO or LAX and depart from LAS or vice versa. The Las Vegas market is not usually high yield, but it will make El Al a little more competitive when serving the west coast US. Furthermore, the Israel to US market is a 2.6 million passenger market and 1.6 million travel indirect, hence we will see more US service from El Al as more 787s come into the fleet. Regarding which ones, the next largest markets without non-stop service are: Chicago, Washington, Atlanta, Dallas and Houston.
---
Route 2: Paris CDG – Tbilisi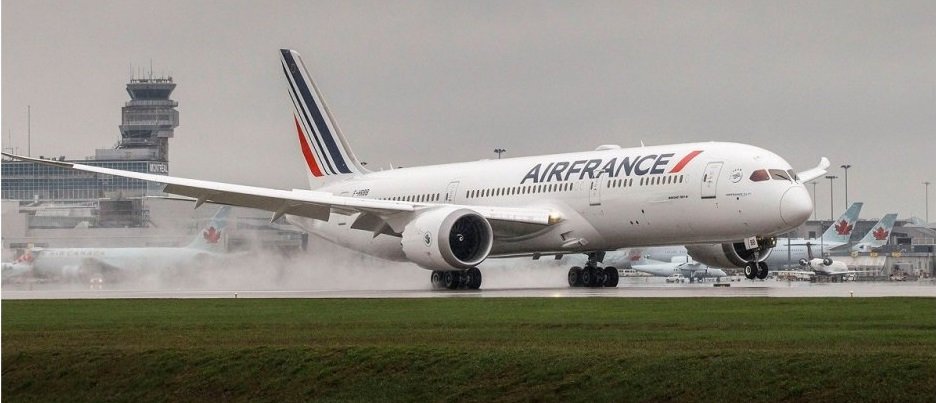 Data
| | |
| --- | --- |
| Carrier | |
| Aircraft | Airbus A320 |
| Frequency | Two weekly |
| Start date | 31 March 2019 |
| Distance | 3,367 km |
| O&D traffic demand (year to 30 June 2018) | 42,848 |
| Growth % YOY | 36.8% |
| Average one-way fare $ (year to 30 June 2018) | $173.62 |
Insight
Air France has announced a twice weekly A320 service between Paris Charles de Gaulle and Tbilisi. The airline will be only the fourth major European network carrier to enter the Georgia market, after Turkish Airlines and Lufthansa and LOT. It is served by other carriers such as Air Baltic, Aegean and Aeroflot, but there is no KLM, BA, Iberia, SAS, Finnair, Austrian, Swiss or Alitalia. This is a country market that has traditionally been dominated by Turkish Airlines, which provides vital connectivity through its four daily service from Istanbul, but other carriers are beginning to discover this interesting and growing market.
Georgia is a country with 3.7 million population and is an attractive inbound market with an historic capital in Tbilisi that is largely undiscovered. The country's connectivity has also suffered because the national carriers over the years have never established significant fleets and networks, hence Wizz Air has tried to capitalise through basing aircraft in Kutaisi and serves 19 destinations, two more than Georgian Airways.
France is served by Wizz Air and Georgian Airways, both serving Paris twice weekly through Paris Beauvais and Paris Charles de Gaulle respectively. Air France will be hoping to compete against these two brands, particularly with the outbound French market. The schedule will satisfy the three- and four-night breaks market. There is a significant indirect flow between France and Georgia, the market is 69,000 passengers and 80 percent aretravelling indirect, furthermore 75 percent of the market is out of Paris.
---
Route 3: Hong Kong – Komatsu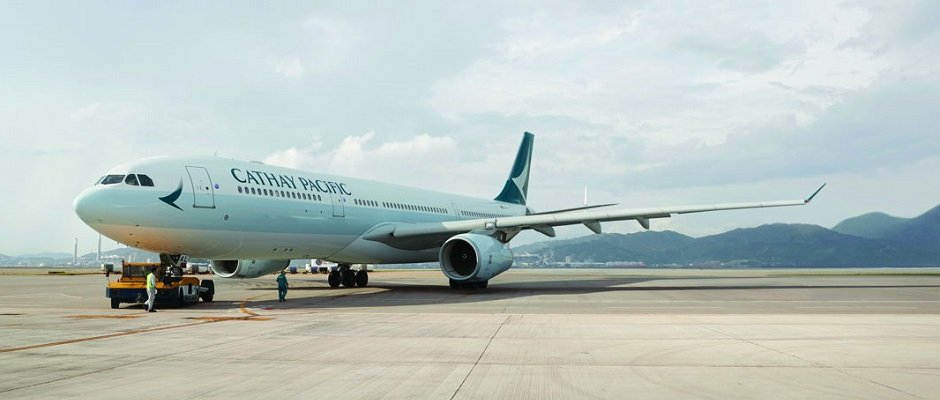 Data
| | |
| --- | --- |
| Carrier | |
| Aircraft | Airbus A330-300 |
| Frequency | Two weekly |
| Start date | 3 April 2019 |
| Distance | 1,661 km |
| O&D traffic demand (year to 30 June 2018) | 3,496 |
| Growth % YOY | 28.1% |
| Average one-way fare $ (year to 30 June 2018) | $443.18 |
Insight
Cathay Pacific is expanding its Japan network with new seasonal route to Komatsu from next spring. The twice weekly service will be operated on Wednesdays and Saturdays between 3 April 2019 and 26 October 2019 using Airbus A330-300 aircraft. The airline has operated charter flights to Komatsu, the gateway to Ishikawa on the Sea of Japan coast, at peak holiday periods over the past two years. With the addition of Komatsu to the network, Cathay Pacific and its regional airline Cathay Dragon will soon fly to a total of nine airports in eight cities across Japan – including Tokushima, which will be inaugurated on 19 December 2018. Ishikawa's capital Kanazawa is known for its spectacular Edo period architecture, with Kanazawa Castle and the adjacent – and much celebrated – Kenroku-en Garden being among the region's main attractions.
Source: Sabre Market Intelligence
---
Downloads
Aviation reports and resources to help you to understand your markets, engage with your key business partners and create new routes.
The Power of Route Forecasting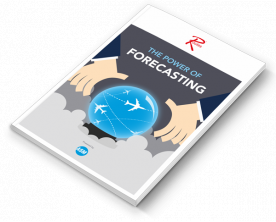 This new white paper examines how forecasting works and why it's important to both airports and airlines.
Indirect Traffic: The Key to New Routes?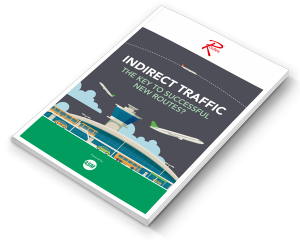 Indirect routes are often regarded as a pathway to successful new routes - but what are the facts behind the theory?
Fundamentals of Route Development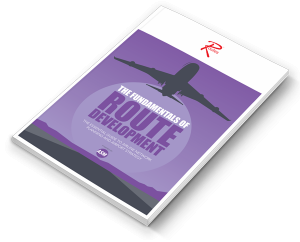 This guide explains the rules of route development and presentation advice when pitching to potential partners.