ANA begins Peach and Vanilla network integration
Peach will gradually take over Vanilla Air's route network from next summer ahead of a full merger of ANA's two low-cost subsidiaries being completed by late October.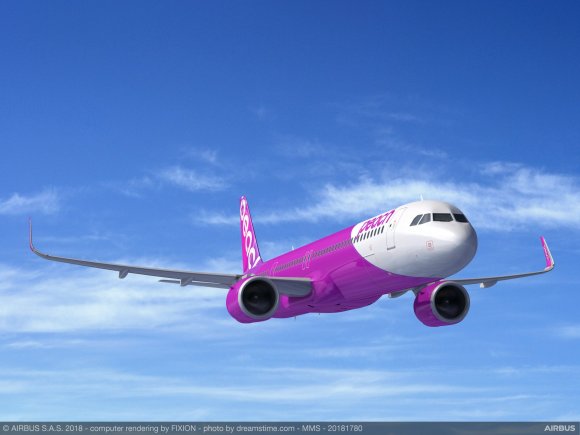 Vanilla Air will cease operations by the end of October 2019, owner ANA Holdings has confirmed, as part of its merger with sister low-cost carrier Peach.
ANA said that the number of Vanilla routes and flights would gradually be reduced during the summer schedule, with Peach taking over the network.
The transition will begin on 30 March 2019 when Vanilla ends its Tokyo Narita - Hakodate route. All of the carrier's 13 routes will be transferred or cease by 26 October.
Peach will operate the first former Vanilla route - the once daily Tokyo Narita - Okinawa Naha service - from 1 June.
Vanilla Air routes to be transferred to Peach:
Route
Flights per day
End of Vanilla Air operations
Date of Peach inaugural flight
Osaka Kansai - Taipei Taoyuan
1
7 May
29 June
Tokyo Narita - Okinawa Naha
1
31 May
1 June
Okinawa Naha - Taipei Taoyuan
1
31 May
28 June
Tokyo Narita - Sapporo New Chitose
6-8
31 Aug
1 Sept
Tokyo Narita - Amami Oshima
1
31 Aug
1 Oct
Osaka Kansai - Amami Oshima
1
6 May
From 27 Oct to 28 Mar 2020
Tokyo Narita - Kaohsiung
1
30 Sept
Tokyo Narita - Ishigaki
1
30 Sept
Tokyo Narita - Taipei Taoyuan
3
26 Oct
Fukuoka - Taipei Taoyuan
1
26 Oct
Tokyo Narita - Hakodate
1
30 Mar
Cancelled
Tokyo Narita - Hong Kong
1
31 May
Cancelled
Okinawa Naha - Ishigaki
2
31 May
Cancelled

A statement from ANA said: "Peach will strive to increase competitiveness in Asia, cultivate new demand, and secure the increase in demand to visit Japan by merging both airlines' route networks and building on the brand strength that has accumulated.
"Peach will also use over 50 aircraft from 2020 to further enhance route network linkage between Japan and Asia, and will aim to proactively enter the medium-range LCC field to become the leading LCC representing Asia."
Three Vanilla routes are to be cancelled as part of the changes. They are the once daily Tokyo Narita Hakodate from 30 March; the once daily Tokyo Narita - Hong Kong from 31 May; and the once daily Okinawa Naha - Ishigaki from 31 May.
However, Peach will relaunch service between Okinawa Naha and Hong Kong from 28 June, while it is also increasing its frequencies to Ishigaki from Narita and Osaka from 27 October.
Details of the planned merger between Peach and Vanilla were announced in March 2018 as ANA seeks to create the largest low-cost carrier in Japan.
Peach started its operations from Osaka Kansai Airport in March 2012 and Vanilla from Tokyo Narita Airport in December 2013. It is expected that the combined business will have 50 aircraft operating on more than 50 routes from 2020.
In addition to the news of the route network integration, Peach has announced the launch of a new daily service between Sapporo New Chitose and Seoul Incheon from 25 April 2019, becoming the airline's second international route originating from New Chitose Airport.
It is also increasing flight frequencies from Sapporo to Taipei Taoyuan from three to seven flights per week from 26 April.
President and chief executive Shinichi Inoue said: "Peach will strive to become the bridge to Asia by creating a broad network that links the various regions of Japan, from the north to the south."