2018 in review - part one: IAG's Norwegian pursuit, Alex Cruz interview, Qantas' Australia-UK route, and the fastest-growing airports
As 2018 draws to a close, Routesonline looks at some of the biggest stories making the headlines this year. Part one of our review features the attempted takeover of Norwegian; an interview with British Airways boss Alex Cruz; the first non-stop link between the UK and Australia; and the fastest-growing airports in the world. Plus we were in Quito, Brisbane and Bilbao for the regional Americas, Asia and Europe route development forums.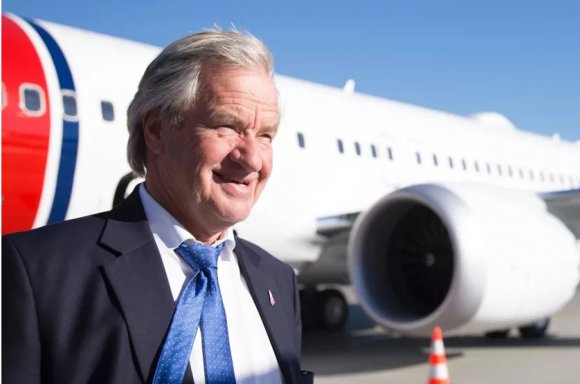 Routesonline recounts some of the biggest news stories making the headlines in 2018. Part one covers January to June.
January
Irish low-cost carrier Ryanair started the year by applying for a UK Air Operator's Certificate to operate domestic UK air routes in the event of a hard Brexit. Chief executive Michael O'Leary reiterated his warning that flights between the UK and countries in the European Union could be grounded unless a deal is agreed.
Strong growth in its domestic business, coupled with the launch of its first intercontinental route, helped Chinese low-cost carrier (LCC) Lucky Air to grow at a faster rate than any other major airline in the world over the past 12 months, research by Routesonline revealed. The airline, a subsidiary of Hainan Airlines, had 3.3 million more seats available in 2017 compared to the previous year, with a year-on-year growth rate of 35.3 percent.
British Airways owner International Airlines Group (IAG) confirmed it had lost out on the acquisition of Austrian leisure airline Niki's assets to Laudamotion, led by Niki Lauda, the former Formula One champion. IAG originally agreed to pay €20m to acquire the carrier and up to 15 Airbus A320 family single-aisle aircraft, as well as "an attractive slot portfolio" at various airports including Vienna, Dusseldorf, Munich, Palma and Zurich. It hoped the deal would help it bolster the presence of low-cost subsidiary Vueling. However, the transaction was agreed under the German insolvency process and, on 12 January, a new sales process was launched under the Austrian system. Laudamotion was declared the victor on 23 January.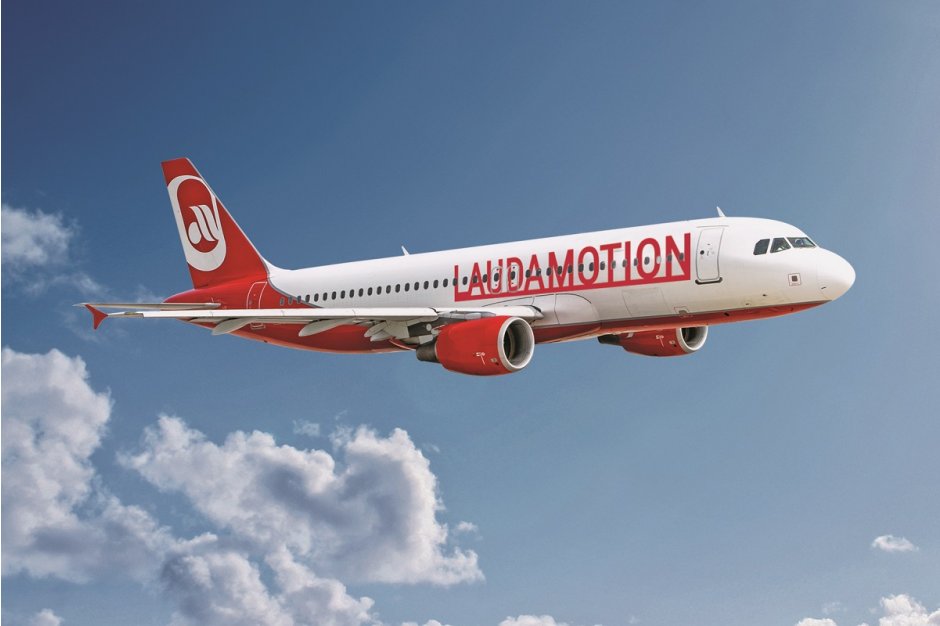 Canadian carrier WestJet announced plans launch two new transatlantic routes as part of its summer 2018 schedule, connecting Halifax Stanfield International Airport with Paris Charles de Gaulle and London Gatwick. The Paris route would be the airline's first to Europe's mainland having previously only served London Gatwick, Dublin and Glasgow. The airline said the expansion was an indication of its "ambitious growth plans" as it seeks to become a global carrier.
US secretary of state Rex Tillerson confirmed that the country had reached an understanding with Qatar over alleged airline subsidies. The agreement aimed to address the concerns of major US airlines which claim that three Gulf carriers – Qatar Airways, Emirates and Etihad – had been unfairly financed by their governments, putting US rivals at a competitive disadvantage. Tillerson said: "These exchanges addressed concerns important to US aviation industry stakeholders and strengthened our economic cooperation."
February
More than 101 million passengers passed through Hartsfield-Jackson Atlanta International Airport (ATL) in 2017 as it retained its position as the busiest airport in the world, research by Routesonline found. Preliminary figures from Sabre showed that passenger traffic was 101.5 million during the year, a decline of 1.78 percent on the previous 12 months. However, the volume was sufficient for the airport to take top spot for a 20th consecutive year despite second-place Beijing Capital (PEK) enjoying a 0.8 percent rise to narrow the gap.
Routes Americas headed for Quito, the capital city of Ecuador. The event was attended by about 70 airlines, 150 airports and 35 tourism authorities, uniting the main planning executives of the most important airlines operating in the hemisphere. Myrtle Beach International Airport was announced as the overall winner of the Routes Americas 2018 Marketing Awards, while Oakland International Airport, Seattle-Tacoma International Airport and Las Vegas Convention and Visitors Authority also scooped awards. Key speakers at the event included Viva Air's Declan Ryan, who told delegates about the airline's expansion plans.
Meridiana unveiled plans to rebrand as Air Italy as part of its ambition to transport ten million passengers per year by 2022. The carrier secured investment from Qatar Airways in 2017, which acquired a 49 percent stake in holding company AQA Holding, and outlined its long-term vision as part of that deal. In addition to the new name, Air Italy said it expects to have about 50 aircraft by 2022 and planned to launch a series of long-haul destinations.
Norwegian's chief executive Bjorn Kjos outlined plans for the low-cost airline to add additional routes to South America and Asia from the UK. "With huge global ambitions, we're confident that the UK can offer Norwegian a springboard to further expansion as we aim to become the long-haul airline of choice for passengers seeking a high-quality service at great value," said Kjos.
March
Routesonline research found that 11 of the top 20 fastest-growing major airports in the world by passenger numbers in 2017 were in China, based on preliminary figures from Sabre. The list ranked the busiest in the world last year by passenger numbers (with more than five million pax) and then by percentage annual growth when compared with 2016. Topping the list with year-on-year growth of 36.7 percent was Zhuhai Jinwan Airport, serving the city of Zhuhai in the Guangdong province and home to the International Aviation & Aerospace Exhibition, China's largest air show.
India's exponential rise in both passenger and freight traffic means the country will need 1,750 new aircraft over the next 20 years, according to a forecast from Airbus. The report predicted that by 2036, Indians will each make four times as many flights as today. As a result, traffic serving the Indian market is forecast to grow 8.1 percent per year over the next 20 years, almost twice as fast as the world average of 4.4 percent. Domestic Indian traffic is expected to grow five-and-half times over by 2036, reaching the same level as US domestic traffic today.
The 16th annual Routes Asia took place in Brisbane, Australia, bringing together 950 delegates to plan and negotiate new air services within the region. Carriers in attendance included Qantas, China Southern Airlines, Norwegian, Korean Air, British Airways, Air China, IndiGo and American Airlines. At the event, Kuala Lumpur International Airport was crowned the overall winner of the Routes Asia 2018 Marketing Awards. Adelaide Airport, Vladivostok International Airport and Cook Islands Tourism Corporation also collected awards. Key speakers included Jetstar's chief executive Gareth Evans (pictured below), who discussed the airline's future network priorities and why China is such an important market. Listen back to the full interview here.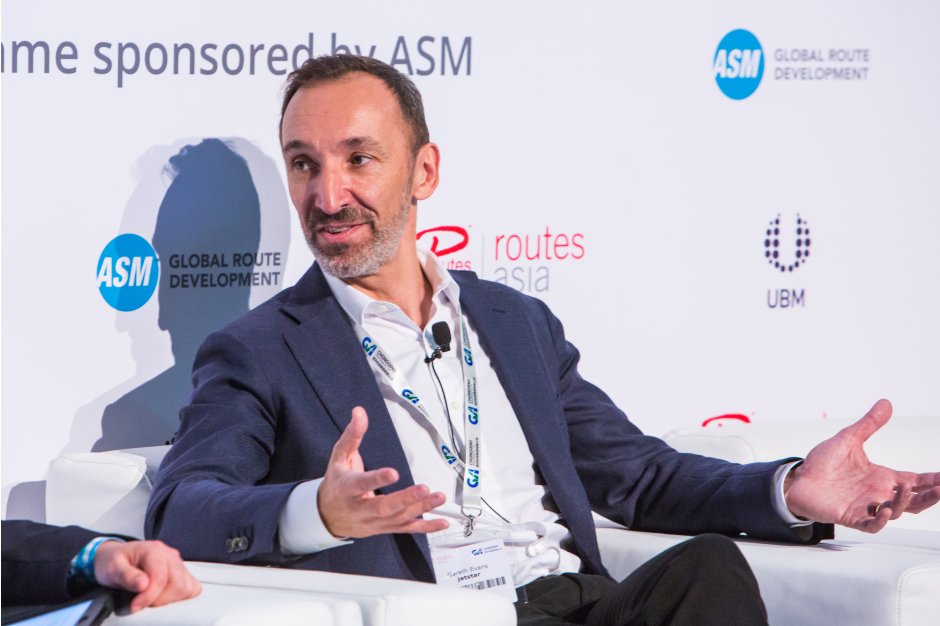 On 25 March, Australia flag carrier Qantas launched a daily service linking London and Perth, becoming the first non-stop regular link between the UK and Australia. Speaking at Routes Asia, Australia's assistant minister for trade, tourism and investment Mark Coulton said the route was a landmark for air services to the country. "The development of ultra-long aircraft is a game-changer," he said. "It will open up numerous opportunities going forward as the convenience and appeal of a non-stop flight cannot be underestimated."
Get our newsletter! Subscribe to our weekly newsletter with route development news, features, interviews and more.

Subscribe
April
IAG took a minority stake in rival Norwegian with a view to launching a full takeover of the Scandinavian carrier. It said the move was designed to "establish a position from which to initiate discussions with Norwegian, including the possibility of a full offer". However, Norwegian's board ultimately rejected two takeover offers after claiming the potential deals undervalued the business and its prospects.
Guangzhou Baiyun International Airport's second terminal was officially opened, boosting the Chinese city's status as an aviation hub. The 17 billion yuan ($2.7bn) building opened on 26 April 2018, with Xiamen Airlines, Saudia, Garuda Indonesia and Kenya Airways the first four carriers to operate out of it. China Southern Airlines is to anchor the terminal and will begin its operations from there in phases. The opening came five months before Guangzhou would host World Routes 2018.
Ryanair agreed to take a 24.9 percent stake in Laudamotion, rising to 75 percent subject to approval by the EU Competition Authority. This was later given the green light by competition regulators in July. In addition, Laudamodion announced plans to open a Berlin Tegel base on 1 June 2018, putting it in direct competition with easyJet which launched flights from the airport in January following its acquisition of Air Berlin's assets there.
Air New Zealand pulled the plug on a seven-year alliance with Virgin Australia on trans-Tasman routes. The airlines started the strategic alliance at the end of 2010 to cooperate on services between New Zealand and Australia. Air New Zealand's chief revenue officer Cam Wallace said "market dynamics" on the Tasman have changed and the time is now right for each airline to focus on its own objectives.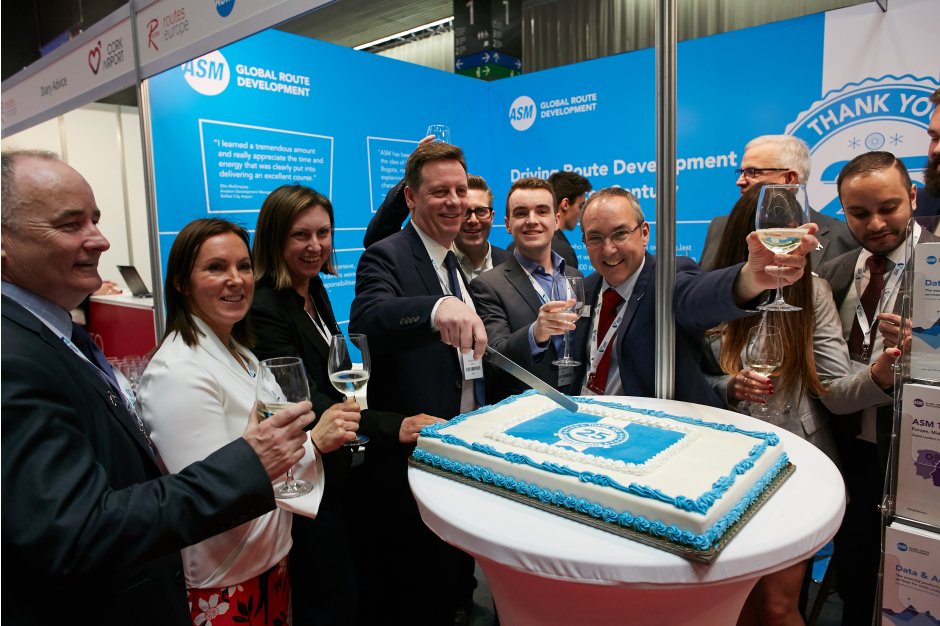 The 13th annual route development forum for Europe took place in the Basque city of Bilbao. The event brought together more than 1,200 delegates taking part in 4,800 meetings. In excess of 100 airlines, 300 airports and 50 tourism authorities attended in total. Alex Cruz, the chief executive of British Airways, was among a heavyweight list of conference speakers and told delegates about the biggest challenges facing BA and how the airline can retain its premium offer. Listen to the full interview here. Meanwhile, Brussels Airport was named the overall winner at the Routes Europe 2018 Marketing Awards. Also at Routes Europe, aviation consultancy ASM celebrated its 25th anniversary.
May
Japan Airlines said it was evaluating whether to set up a LCC to widen its product offer and fight back against competition from budget rivals. The airline already has a stake in Jetstar Japan, but admitted it could establish a standalone LCC. It is hoped services will begin before the Olympic and Paralympic Games taking place in Tokyo in 2020.
In a somewhat unexpected move, the Civil Aviation Administration of China announced plans to ease its "one route, one airline" policy on long-haul routes from October, saying the move would help the country to "adapt to the new stage of development" of its aviation industry. In a statement on its website, the regulator said it acknowledged the "enthusiasm of airlines in opening up international routes" and said a relaxing of the policy would help to promote Beijing's new Daxing International Airport, due to open in 2019. Elsewhere, American Airlines said it was cutting its Chicago O'Hare-Beijing Capital service from October because of overcapacity in the market.
An agreement was reached between the US and United Arab Emirates designed to resolve claims that Gulf carriers have received unfair government subsidies, similar to the deal struck earlier in the year with Qatar. Meanwhile the long-awaited open skies deal between the US and Brazil was finally been ratified, allowing for increased air services between the two countries and greater competition between airlines. The agreement, which dates back to 2011, spells an end for the current cap of 301 weekly flights between these two countries.
---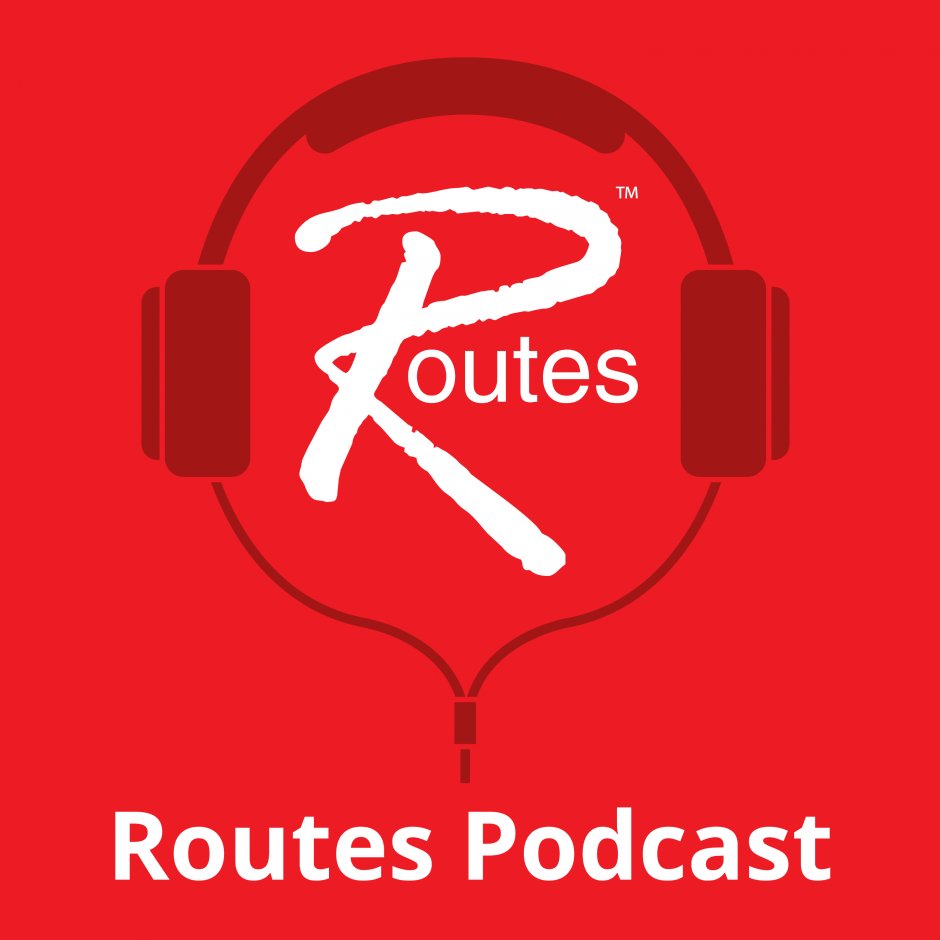 Routes Podcast: British Airways' Alex Cruz
In a frank and engaging interview, British Airways CEO and chairman Alex Cruz outlines the carrier's major plans.

Listen now
---
Icelandic low-cost carrier WOW air revealed plans to add India to its route network from December, with a Reykjavik Keflavik – Delhi service from 5 December 2018. The proposed route, initially three-weekly but rising to five-weekly from 7 January 2019, could help to use Iceland as a connecting hub for traffic between Asia and North America. Meanwhile, Delta Air Lines vowed to resume services to Mumbai from the US during 2019.
June
As the FIFA World Cup gripped football fans around the world, Routesonline looked at the top three airports, airlines and routes from each of the 32 nations involved in the tournament. Research also revealed the top 50 countries across the world most gripped by football fever, based on the uplift in visitor arrivals to Russia from 4 June to 15 July. Topping the list was the US, despite the country's national team not qualifying for the World Cup.
Routesonline looked at the top ten Airbus A380 flights in the world by distance. At 14,193 km, Dubai (DXB) – Auckland (AKL) ranked as the furthest. Emirates began the route in March 2016, originally using Boeing 777-200LR aircraft, but it was upgraded in December 2016 to an A380.
Politicians in the UK gave their backing for the construction of a third runway at London's Heathrow Airport, paving the way for detailed development plans to be drawn up. The government won a key vote in the House of Commons by 415 MP votes to 119, giving a majority of 296. However, a string of London councils, as well as the city's mayor Sadiq Khan, vowed to mount a legal challenge against the construction plans. The airport said the third runway would unlock 40 new long-haul trading links and double the cargo capacity.
Star Alliance members Air Canada and Air China deepened their existing partnership by signing a joint venture agreement. "The Sino-Canada market is one of the important long-haul markets to Air China, which has been developed rapidly in recent years with an increase of 17.8 percent in 2017," said Jianjiang Cai, chairman of Air China. Sign off for the venture followed more than a year of talks between the airlines.