Shortlists revealed for Routes Americas 2019 Marketing Awards
Find out which airports and tourism authorities have been recognised for their outstanding achievements in route development marketing.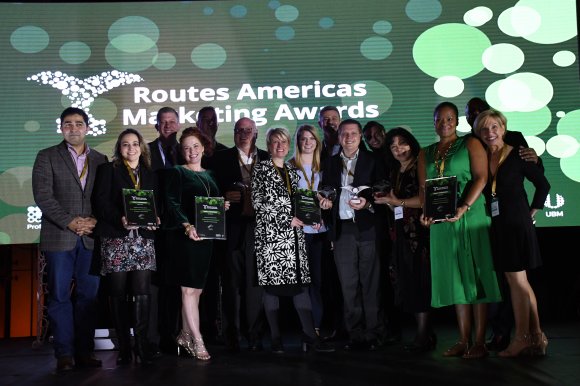 The annual Routes Marketing Awards recognise the outstanding marketing support that airports and destinations provide to their airline partners. Airlines are asked to nominate organisations based on the marketing services that have supported the successful launch of new routes or the development of existing ones over the past 12 months.
Following a competitive voting process, the following organisations have been shortlisted for the Routes Americas 2019 Marketing Awards:
Under 4 Million Passengers Award
Aruba International Airport - Queen Beatrix
Curacao-Hato International Airport
Billy Bishop Toronto City Airport
Foz do Iguacu Airport
Greenville–Spartanburg International Airport
4-20 Million Passengers Award
Buenos Aires Ezeiza International Airport
Brasilia International Airport
Oakland International Airport
Cartagena Airport
Guadalajara International Airport
Over 20 Million Passengers Award
Sao Paulo - Guarulhos International Airport
Seattle-Tacoma International Airport
Bogota - El Dorado International Airport
Orlando International Airport
Los Angeles International Airport
Destination Award
Las Vegas Convention & Visitors Authority
Cancun Convention & Visitors Bureau
Los Angeles Tourism & Convention Board
Visit Orlando
Saint Martin Tourist Office
The awards ceremony will take place during the Networking Evening on Wednesday 13 February. The overall winner will be automatically shortlisted for the World Routes 2019 Marketing Awards in Adelaide, South Australia.
Congratulations to all of our shortlisted organisations and we look forward to seeing you at Routes Americas 2019!
READ MORE:
Myrtle Beach outlines award-winning strategy to engage airlines
Myrtle Beach International Airport was named the overall winner at the Routes Americas Marketing Awards 2018. Kirk Lovell, director of air service and business development at the airport, explains how factors such as knowing how many golf rounds are played and canvassing local hotels are key to its success.