Aviation outlook: nine industry predictions for 2019
What will the year ahead have in store for the commercial aviation industry? From further consolidation in Europe to a shake-up of global airline alliances, Nigel Mayes from leading consultancy ASM casts his eye on what might shape the aviation world in 2019.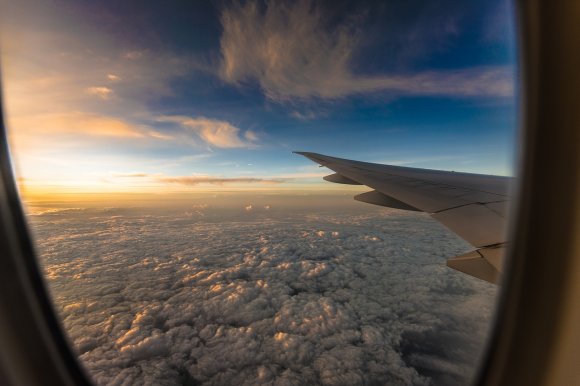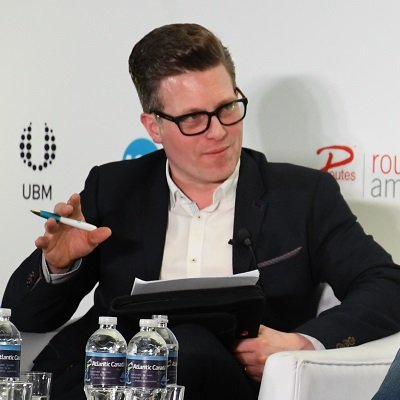 Nigel Mayes is the senior vice president, consulting & product development at ASM. Nigel has more than 15 years' experience in route development and is responsible for product development at ASM.
The sister company to Routes, ASM is the world's leading route development consultancy and has supported the creation of new air services since 1993.
---
1. Alliance merry-go-round
As 2018 drew to a close, China Southern commemorated the 11th anniversary of its SkyTeam membership by announcing plans to leave the global airline alliance when its contract expired on 1 January 2019 in order to pursue "new partnerships" with other carriers.
The airline appeared increasingly isolated in SkyTeam over the past 12 months since rival China Eastern deepened ties with fellow members Delta Air Lines and Air France-KLM.
One of China Southern's first moves has been to boost cooperation with minority shareholder and Oneworld member American Airlines by expanding an existing codeshare agreement on domestic and China-US routes.
But the airline may not have finished there. While it is no doubt seeking to speed its growth through further partnerships, the carrier could well make a move to another alliance, with Oneworld the most likely destination.
Oneworld's network in China is currently limited to destinations served by Cathay Pacific and foreign carriers, so the addition of a member based in the world's second-largest aviation market would be an obvious boon. It would also soften the blow of Qatar Airways' seemingly inevitable divorce from the alliance.
However, the addition of China Southern could have further repercussions. Cathay Pacific has been a member of Oneworld since its inception in 1998, but the close proximity of competitor China Southern's main Guangzhou base to its Hong Kong hub would present a major problem. The possibility of Cathay Pacific jumping ship - potentially for Star Alliance - should therefore not be ruled out.
2. Consolidation in the low-cost market
After the high-profile demises of Air Berlin, Monarch and NIKI in 2017, the likes of Primera Air, Cobalt Air, Small Planet Airlines and NextJet were among the airlines to bite the dust in 2018. And the wave of airline failures could well continue into 2019 as carriers feel the pinch of higher fuel costs, the effects of air traffic control strikes and over-capacity in certain markets.
Europe is one region to watch where the market remains highly fragmented. OAG figures show that Europe's top five airlines by capacity had a combined 30.0 percent share of the market in 2018. Contrast that to the US and the top five accounted for 75.2 percent.
Consolidation could be especially keen among operators of long-haul low-cost services on the high volume transatlantic market. The collapse of Primera Air and the financial struggles of WOW air have demonstrated how tough the operating environment is, with intense competition resulting in pressure to reduce fares.
International Airlines Group (IAG), the owner of British Airways, has already muscled in by launching LEVEL and could make another play for Norwegian in 2019. Although its previous takeover offers were rebuffed by Norwegian's board, the addition of the Scandinavian carrier to a group that already includes BA, Iberia, Aer Lingus, Vueling and LEVEL is a tempting prospect for IAG and would create a very powerful force on Europe-US routes.
3. European disunion
The UK has already struck open skies deals with the likes of the US and Canada for post-Brexit flights, but its withdrawal from the European Union - and therefore from the EU single aviation market - means much uncertainty still exists. In addition to the impact on air service agreements, Britain's exit on 29 March will impact on many other critical areas such as aviation safety and security, border management and the environment.
However, contingency arrangements should be in place so that traffic rights for airlines operating flights between the UK and EU remain in place, along with the UK's participation in the European Aviation Safety Agency. This should ensure that the grim warnings of flights being grounded on 30 March do not come to pass and the impact on passengers is minimal.
Despite this, the cargo industry could be in for a bumpier ride. Although the UK intends to recognise EU cargo security from the outset, it is unclear if the EU will reciprocate.
4. India's budget airlines go long-haul
Currently the seventh largest aviation market in the world, India is expected to rise to third place by 2024 such is the country's forecast rate of growth. Estimates published by IATA indicate a trebling of passenger demand by 2037 when some 520 million passengers are expected to fly to, from or within India.
What do you think is most likely in 2019?
However, compared with its domestic market, India's international market has a relatively low penetration of low-cost seats, with budget operators accounting for about 25 percent of capacity. About two-fifths of its direct international connectivity is also to hubs in the Middle East.
But the rising outbound leisure demand of India's fast-growing middle class, coupled with the pipeline for new long-range narrow-body aircraft, means that the country's low-cost carriers are primed to spearhead a wave of expansion on international long-haul routes.
IndiGo and Vistara will likely lead the pack, but SpiceJet will also have a part to play. For market leader IndiGo, the airline is expected to dip its toe into the European market in summer 2019 with a one-stop London Gatwick service using its new Airbus A321neo aircraft.
Although fuel prices and the strength of the Indian Rupee may dictate the timing of SpiceJet's expansion, Vistara's first international foray appears imminent. In April 2018, Vistara passed the Indian government's threshold for an airline to operate internationally after taking delivery of its 20th aircraft, while in July it signed commitments for up to 50 Airbus A320neo aircraft and an agreement to order up to ten Boeing 787-9s - a real statement of its ambitions.
5. Alitalia - a sale at last
Alitalia started bankruptcy proceedings in May 2017 - for the second time in a decade - after shareholder Etihad Airways concluded that all options to stay solvent had been exhausted.
Since then, a series of sale deadlines have come and gone but Italy's flag carrier remains under special administration and is being propped up by €900m in bridging loans from the Italian government.
But in late October, the administrators confirmed that they had received two binding offers and one non-binding expression of interest in the airline. EasyJet and Delta Air Lines are understood to be among them, alongside state-owned rail operator Ferrovie dello Stato (FS).
And it is the latter that looks set to provide the light at the end of the tunnel for Alitalia. It is expected that FS will present its strategy for reviving the airline by the end of January 2019 ahead of taking full control in the summer.
However, easyJet and Delta may not be out of the running just yet. While the rail operator FS would likely become majority owner, it may look to other established carriers to come on board as a partner.
6. Canada's ultra-low-cost revolution
Budget airlines in Canada have a habit of failing - Zoom Airlines, Jetsgo and Canada 3000 to name but a few - but the ultra-low-cost carrier (ULCC) market in the country finally seems to have come of age.
WestJet launched Calgary-based subsidiary Swoop in summer 2018, while Flair Airlines has completed its transition into a ULCC. Canada Jetlines is also set to take to the skies in 2019 after several false starts.
Now led by chief executive Javier Suarez, previously of VivaAerobus, Jetlines intends to initially operate domestically before expanding to the US, Mexico and the Caribbean using Airbus A320 aircraft.
OAG data shows that low-cost airlines commanded a 26.9 percent capacity share in 2018, up from 25.6 percent the previous year. By the end of 2019, the number of available departure seats on ULCCs will have increased yet further and should provide an indication of Canada's appetite for low-cost air travel.
---
Heavyweights line up for Routes Americas 2019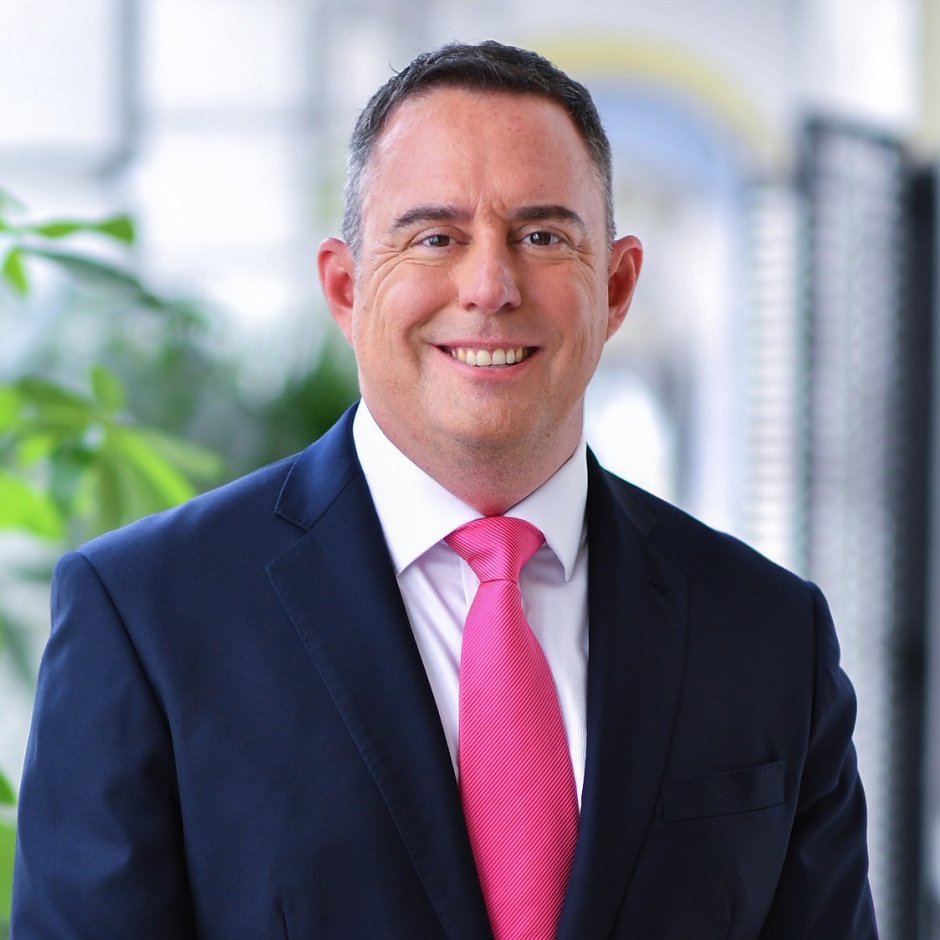 Steven Greenway, the president of Swoop (pictured); Javier Suarez, chief executive of Jetlines; Vincent Hodder, chief executive of LEVEL; and Jude Bricker, president and chief executive of Sun Country Airlines are just some of the industry heavyweights set to take part in the Routes Americas 2019 Conference Programme.
---
7. Wizz moves further west
Hungarian low-cost carrier Wizz Air's stated strategy is linking Central and Eastern Europe destinations with Western Europe, primarily from secondary airports.
However, in summer 2018, the carrier opened a base at Vienna Airport in Austria, launching flights to sunshine destinations like Bari and Tenerife. The expansion complemented its base at London Luton Airport, a stronghold for easyJet, which opened in June 2017.
The move west forms part of Wizz's desire to gain further market share from low-cost rivals. One of the airline's big advantages is that Hungary has some of the lowest labour costs in the EU.
In addition, Wizz is backed by some serious financial clout. Private equity firm Indigo Partners, owner of US carrier Frontier Airlines, is an investor and has ordered 430 additional Airbus A320neo Family aircraft, with 72 Airbus A320neo and 74 A321neos destined for Wizz.
Given the scale of its ambition, expect Wizz to open further Western Europe bases in the coming months as it continues to launch an assault on sectors previously dominated by Ryanair and easyJet.
8. London calling
The UK government gave the green light for Heathrow to push ahead with a £14bn project to build a third runway in summer 2018 following decades of discussion, deliberation and dithering.
The airport is currently at 98 percent capacity, with flight movements capped at 480,000 per year. OAG Schedules Analyser shows flight movements in 2018 were more than 479,000, up from 475,585 in 2017. The third runway should allow for an increase in the number of take-offs and landings at the airport to about 740,000.
Speaking at GAD World 2018 in November, Heathrow's chief strategy officer Andrew Macmillan was upbeat about the project progressing in 2019, saying that the political argument around the runway is now done and the team is focused on obtaining detailed planning consent in 2020.
However, the legal battle over the decision to approve the construction of a third runway is set to continue and a Judicial Review will take place in March, potentially causing further delays.
The real story for London in 2019 could therefore be the expansion of Gatwick. The airport is considering a plan to use its emergency runway as a second runway to increase its constrained capacity.
Currently, it is unable to use the facility because of a 40-year planning requirement. However, with the agreement to remain a single-runway airport set to expire before the end of the year, it means Gatwick could push ahead with the second runway proposal - and open it before Heathrow completes work on its third runway.
9. Integrated tour operators feel the heat
The latest financial results from two of Europe's largest vertically integrated tour operators Thomas Cook and TUI Group highlight the challenges facing the travel sector. In addition to external risks such as natural disasters and terror attacks, intense competition from low-cost carriers and online rivals is putting pressure on profits.
In November, Thomas Cook issued a second profit warning in as many months with chief executive Peter Fankhauser lamenting a "disappointing year". One issue was that its tour operating division was hit by reduced demand following a summer heatwave in the UK, meaning capacity already bought on the group's airline had to be filled at much lower margins than previously expected.
Although TUI has fared better, strong competition and air traffic control strikes in Europe have hurt its bottom line. In recent months it has also restructured its five leisure airlines to put a new organisational structure in place that will intensify their integration.
So are integrated tour operators coming under increasing pressure to divest their airlines? It is certainly becoming a more attractive option and should not be ruled out in 2019, particularly for Thomas Cook. As analysts have noted, a sale would free up cash at the group and could be used to repay debt. However, it would also result the break-up of the 177-year-old travel specialist.