AirAsia to halt airline launches over the next three years
AirAisa will not launch any new airlines over the next three years apart from a subsidiary in Vietnam, chief executive Tony Fernandes has confirmed.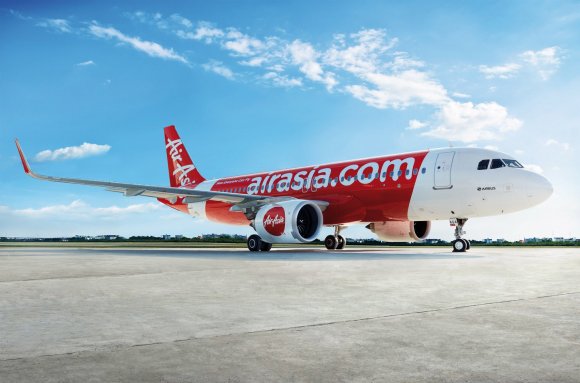 Malaysian low-cost carrier AirAisa Group will not launch any new airlines over the next three years apart from a subsidiary in Vietnam.
Writing on LinkedIn, group chief executive Tony Fernandes said the aim in 2019 would be to make Indonesia AirAsia and AirAsia Philippines "very profitable".
"AirAsia will not be opening up any more new airlines for the next three years," he wrote. "After Vietnam we will focus on building what we have. Indonesia, Malaysia, Thailand, Philippines and now, Vietnam."
He added that he was confident that its India and Japan operations could become profitable in 2021.
https://twitter.com/tonyfernandes/status/1080288319966109696
"We have established a great ASEAN franchise and coupled with two Asian powerhouses, India and Japan, we will continue to scale to greater skies," Fernandes said.
"The goal this year is to make Indonesia and Philippines very profitable, two markets that we strongly believe in but has had its challenges due to disasters. India and Japan are also huge priorities that we will be looking to make profitable by 2021."
In December 2018, AirAisa announced plans to launch a Vietnamese domestic carrier in 2019 alongside partner Thien Minh Group, a Hanoi-based tourism business.
AirAsia will own 30 percent of the new venture, which is the maximum allowed for foreign ownership of an airline under Vietnamese law.
The group's planned expansion in Vietnam comes at a time of rapid growth in the country's aviation sector, driven by a rise in domestic and foreign travellers and the emergence of low-cost carriers.
According to figures from Sabre, passenger numbers have almost doubled over the past five years, rising from 27.8 million in 2013 to 55.4 million in 2017. International passengers accounted for 26.8 million of the total in 2017, compared with 21.4 million in 2016.
Estimates from IATA suggest the country will have 150 million passengers per year by 2035, placing it among the fastest-growing markets in the world.