Cost and collaboration: How smaller cities are succeeding when bidding for bigger events
Smaller cities across the world are seeing success when bidding to host major events, capitalising on the constraints of conventional event locations.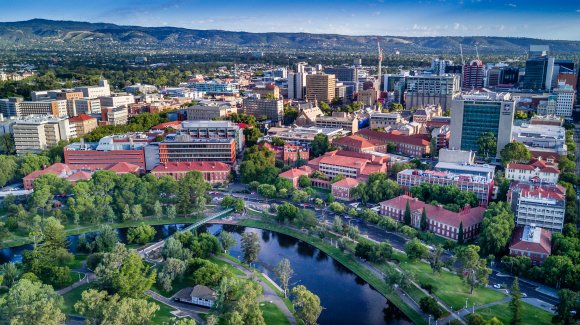 At a time when established hosting cities are struggling to meet demand, and associated costs are rising, event organisers are looking beyond the usual suspects and considering smaller cities for event locations.
The British Small Animal Veterinary Association, organiser of Europe's largest and longest running small animal conference, BSAVA Congress, recently announced that they would be moving its annual event from Birmingham, UK to Manchester, UK in 2021 in a three-year deal.
Currently split across neighbouring venues in Birmingham city centre, the move to the new venue, Manchester Central, will allow the exhibition, lectures and demonstrations to all be held under one roof. In addition to the new venue being larger and having excellent air and transport links, it is thought that the smaller city of Manchester may offer better value for the event organisers.
Angharad Belcher, head of BSAVA Congress said: "The move to Manchester enables us to invest even more in speakers and delegate experiences, to make BSAVA's education programme truly unsurpassable."
BSAVA Congress committee chair Graeme Eckford reiterated the importance of value, highlighting the charity status of the event. "As a charity and a not for profit organisation, all the money generated through our activities is reinvested in to the veterinary profession to meet our charitable aims," he added.
"We are excited that the scope of Manchester enables us to continue to build on our considerable strengths, bringing even more science, and an even stronger programme to even more delegates."
The bid to host the congress was secured by a joint approach from the venue and Marketing Manchester, the region's tourist board. Expected to swell the city with up to 10,000 delegates each year, the event is expected to add about £110m to the city's local economy over the three years.
Another small city which has seen success in attracting events is Adelaide in Southern Australia. This city with a population of only 1.3 million, attracts 3 million attendees annually to its diverse selection of conferences and events, and is home to one of the largest under-cover exhibition spaces in the Southern Hemisphere.
After hosting Routes Asia back in 2010, the city's reputation for hosting has grown. In 2017, Adelaide hosted its biggest event yet, the International Astronautical Congress. Drawing 4,500 attendees from 71 countries across the globe, the congress was a collaborative effort between The Space Industry Association of Australia, Adelaide Convention Centre, where the event was held and the Adelaide Convention Bureau, a body which has been set up to develop Adelaide's reputation as a leading business event destination.
With the congress receiving high praise from the organisers and delegates alike, IAC 2017 was seen as a 'win' for city, proving that Adelaide is capable of hosting complex, large-scale events. The event is believed to have generated AUD $24m in economic benefit, with 32,000 bed nights sold and more than $1.2m spent on local tours.
Damien Kitto, the chief executive of the Adelaide Convention Bureau, credits a collaborative approach as the key to its success, working with businesses and the government as 'Team Adelaide'.
Following on from the success of International Astronautical Congress, Adelaide has a series of global conferences lined up, including World Routes 2019 at the Adelaide Showground with an expected 3,000 delegates.
It is also hosting The World Indigenous Peoples Conference on Education 2020 at the Adelaide Convention Centre, with 3,000 delegates expected; and the World Congress on Medical Physics and Biomedical Engineering conference 2024, also at the ACC with an anticipated 2,500 delegates.