LEVEL plots aggressive expansion once the building blocks are in place
The first chief executive of LEVEL, International Airlines Group's low-cost brand, exclusively reveals to Routesonline how he plans to shape the airline so it is ready to aggressively expand from 2020 onwards. In the first part of a wide-ranging interview, Vincent Hodder discusses his time at the helm of the carrier so far and why it soon has a big decision to make on the type of aircraft that will form the backbone of its future fleet.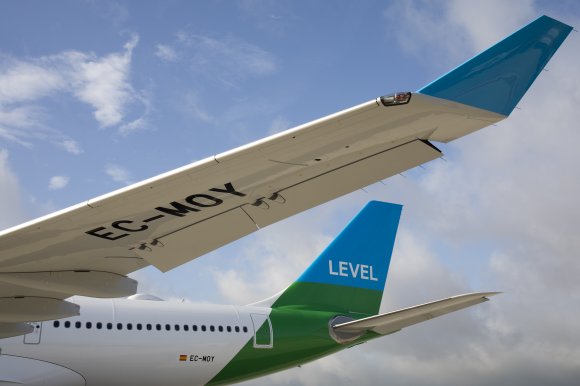 "How LEVEL operates is very much aligned with what I thought it was before I joined in terms of the dynamics and structure," says Vincent Hodder, the former Flybe executive who joined IAG's low-cost brand as CEO last September. "It is a small but committed group of people who are making things happen."
LEVEL was launched from Barcelona in June 2017, initially with flights to Los Angeles, San Francisco (Oakland), Buenos Aires and Punta Cana. IAG chief executive Willie Walsh told World Routes 2017 delegates that the move came "a year earlier than planned".
Since then, it has taken over the operations of IAG's Paris Orly-based brand OpenSkies and entered the European short-haul market with flights from Austria's capital city Vienna, operated by IAG subsidiary Anisec Luftfahrt.
However, until Hodder's appointment, the start-up airline managed for more than a year without a chief executive to help keep costs to a minimum.
"Up until LEVEL, IAG has never created a new airline. The group was formed by the initial merger between Iberia and British Airways, and then enlarged through the acquisitions of Vueling and Aer Lingus," says Hodder, who will be a keynote speaker at Routes Americas 2019.
"However, there came a time when IAG recognised it didn't need to buy another airline that someone else has built, but could create something that is very specifically tailored to the portfolio needs it has as a group."
---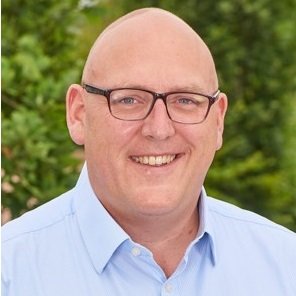 Hear from Vincent Hodder, chief executive of LEVEL, at Routes Americas 2019.
He will take part in a CEO Keynote Interview on 13 February, as well as participating in a panel discussion on the future of the low-cost market in the Americas.
See the full Conference Programme
---
Hodder says that the growth of the brand so far has been swift, but the focus this year is to ensure "the foundations of the business are right" to enable further rapid scale. It is therefore not planning to expand its number of bases in 2019, while fleet growth will be "moderate", with only two aircraft deliveries expected. One Airbus A330-200 will be deployed from Barcelona and the other from Paris.
"LEVEL was started very quickly - in terms of the lead time for the Barcelona operation, the Paris operation and then the Austrian operation - and that has meant that we have some work to do to standardise the way we operate," Hodder explains.
"This will ensure that when we start to scale the business at a very aggressive rate, we have a very solid base on which to build. I think we will start to see that growth in 2020."
LEVEL currently has a fleet of five A330-200s and four A321s, with the two additional A330-200s set to take its fleet to 11 in size this year. Willie Walsh has previously stated an ambition to grow its fleet to 30 aircraft by 2022, so is this still an achievable aim?
"Absolutely, but it's only going to be an achievable aim if we get the commercial foundations and the operating foundations right," admits Hodder. "But one of the advantages we have here is the scale of IAG.
"In a vertically integrated airline, when you introduce new aircraft you're using the whole capability of your organisation to do that. The sheer size of your organisation denotes how many aircraft you can take in.
"In the case of IAG, where we use separate production units, we not only have the capability to increase the number of aircraft at any one of the production units, but we have the opportunity to introduce new production units.
"We can therefore grow scale in two dimensions at the same time. That gives us the exponential capability for growth, versus a traditional vertically integrated structure."
However, Hodder says that LEVEL will soon have a "big decision" to make over its future fleet given that the A330-200 comes to the end of its production run at the start of 2020.
"There is a time coming where we're going to have to make a decision in the widebody market between the 787 and the A330-800," he adds.
"We believe they are the two most appropriate aircraft for us to consider. It will be a very big decision which one we're going to choose as the platform for our future growth."
Hodder says LEVEL's main aim for 2019 is for "a profitable growth story" so it is positioned to expand aggressively from next year. But he adds that he is in a fortunate position that he is not under pressure to add large amounts of capacity in order to achieve scale.
"I'm supported to pursue growth opportunities, but I'm not put in a position where we have to grow in order to reduce our cost base," he says.
"At LEVEL, we are a part of a large profitable airline group and that gives us access to funding that will support us through our growth phases. As well, the disciplines that IAG has - in terms of how much capacity it takes on and how it deploys that capacity - help you to avoid the situation that a lot of start-up airlines go through.
"One of the things that has always concerned me is when airlines get into a situation where they overload on capacity and they're growing at a rate faster than both their business and their markets can absorb that growth. The resulting over capacity duly results in lower yields and a real struggle to keep things going."
One airline which found that to its detriment in 2018 was Primera Air, the Latvia-based carrier which attempted to ride the low-cost transatlantic wave but entered administration amid fierce competition, aircraft delays and spiralling costs.
Although its demise again shone the spotlight on the viability of the long-haul low-cost airline model, Hodder believes it is not the business model which should be questioned.
"While there is a question mark in the minds of some people there's not one in mine," he says. "There have been some individual businesses that have not been able to make it work, but the judgement should not be about the model. It should be about that individual business and whether it was set-up to be able to succeed."