Bulletin board: Air France to close Joon brand and more
This week: Air France to close Joon brand; Delta orders 15 more A220s, supersonic aircraft developer closes $100m funding round, Germania explores financing options and more.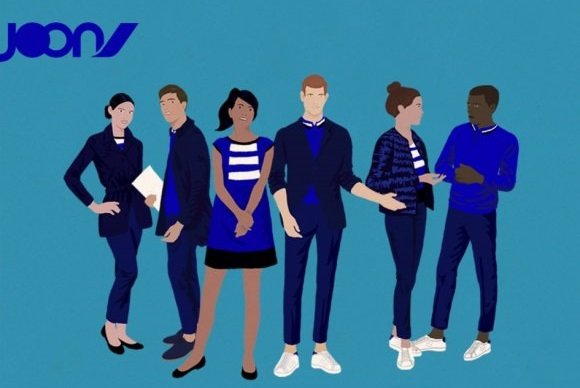 A round-up of the latest news from the aviation industry this week.
Air France to close Joon brand
Air France has confirmed it will close down Joon, its airline for millennials, after admitting the brand was "difficult to understand" from the outset for customers, employees and investors.
In a statement, Air France said: "The plurality of brands in the marketplace has created much complexity and unfortunately weakened the power of the Air France brand."
Joon's employees and aircraft will now be integrated into Air France.
Air France said it would also be able to ensure "a smooth transition" of the Airbus A350, currently on order, to its fleet.
"All Joon flights currently sold or for sale would of course be operated by Joon until the project is completed, and then taken over by Air France," a statement added.
"The simplification of the brand portfolio, while capitalising on the Air France mother brand, is an undeniable asset for our employees, our customers, and indeed all stakeholders."
Delta orders 15 more A220s
Delta Air Lines has ordered 15 additional A220 aircraft, bringing the total number it has on order to 90.
The additional orders are the airline's first for the -300 model. Delta also converted 35 earlier A220 orders to the larger -300 which, along with 40 of the A220-100 variant still on order, will bring to 50 the number of A220-300s on order.
"These additional A220 aircraft will continue to strategically enable Delta to refresh our fleet, drive further advances in the customer experience and serve as an excellent investment for our customers, employees and shareowners for Delta into the next decade," said Gil West, Delta's chief operating officer.
"We look forward to taking our first A220-300 in 2020 at the Airbus assembly facility in Mobile, Alabama."
Delta placed its initial order for 75 aircraft in 2016.
Supersonic aircraft developer closes $100m funding round
US company Boom Supersonic has closed a $100m Series B investment round, bringing total funding to more than $141m.
Investors, led by Emerson Collective, include Y Combinator Continuity, Caffeinated Capital, and SV Angel as well as founders and early backers of transformative companies like Google, Airbnb, Stripe, and Dropbox.
The proceeds of Boom's Series B round, which include $56 million in new investment as well as previously-announced strategic investments, allow the company to advance the development of its Mach-2.2 commercial airliner called Overture.
"This new funding allows us to advance work on Overture, the world's first economically viable supersonic airliner," said Blake Scholl, founder and CEO of Boom Supersonic.
"At Boom, our vision is to remove the barriers to experiencing the planet. Today, the time and cost of long-distance travel prevent us from connecting with far-off people and places.
"Overture fares will be similar to today's business class, widening horizons for tens of millions of travellers. Ultimately, our goal is to make high-speed flight affordable to all."
United's first 787-10 enters service
On 7 January, United Airlines' first Boeing 787-10 Dreamliner began regular service as UA2418, departing from Los Angeles International Airport traveling to Newark Liberty International Airport.
United is the first carrier in the world to operate all three Dreamliner models, including the 787-8, 787-9 and now the longest model, the 787-10.
As previously announced, the carrier expects its second Dreamliner to enter service between its hubs in San Francisco and New York/Newark in February, and begin international service in March.
Gulf Air to become "boutique" carrier
Bahraini flag carrier Gulf Air intends to pursue a new course as a "boutique" carrier, the company has revealed.
It plans to become "different and unique" in the way it operates compared to bigger airlines that are "more volume driven". The move is part of the airline's efforts to better differentiate itself from larger rivals Emirates, Etihad Airways and Qatar Airways.
Chairman Zayed Alzayani said the new boutique business model concept would reinforce its focus on product and customer experience.
Germania explores financing options
German leisure airline Germania is understood to have found an investor to ensure its short-term liquidity needs.
The airline announced on 8 January that it was "examining various financing options" following a "particularly challenging year".
In a statement it said: "We are focusing on the central question of how we can continue to be effective in a market environment dominated by airlines under larger corporate structures."
Germania added that it had been hit by "unforeseeable events" in 2018, such as the rise in fuel prices in summer and aircraft phasing delays.
The airline carries more than four million passengers per year on short-haul and medium-haul flights.