Virgin Atlantic-led consortium plans UK network carrier after Flybe deal
A takeover has been agreed for struggling regional airline Flybe through a consortium led by Virgin Atlantic and Stobart Group. The joint venture partners now plan to create a "fully-fledged UK network carrier" under the Virgin Atlantic brand, which will provide feed for Virgin Atlantic's long-haul network.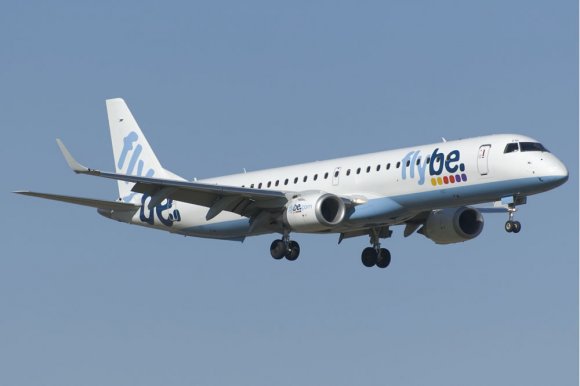 Flybe is set to be sold to a consortium in a deal worth £2.2m, less than two months after the European regional airline put itself up for sale. The consortium, which comprises Virgin Atlantic, Stobart Group and Cyrus Capital Partners, has formed a joint venture called Connect Airways.
Following completion of the deal, Connect Airways plans to combine Flybe and Stobart Air to form a new UK carrier that will operate under the Virgin Atlantic brand. It will run alongside Stobart Air's existing wet lease operations and aircraft leasing business.
The partners said the new venture plans to "optimise Flybe's network and operations" to focus on key routes, with the aim of "continuing to enhance regional connectivity" across the UK and Ireland.
Its network will be adjusted to improve connectivity with Virgin Atlantic's long-haul network, particularly at London Heathrow Airport and Manchester Airport.
Connect Airways added that Flybe's UK regional network "positions itself well" to benefit from growing demand by long-haul carriers for passenger feeder traffic.
Shai Weiss, chief executive of Virgin Atlantic, said: "We are pleased to have this opportunity to partner with Stobart Group and Cyrus to bring Virgin Atlantic service excellence to Flybe's customers.
"Together, we can provide excellent connectivity to our extensive long-haul network and that of our joint venture partner, Delta Air Lines, at London Heathrow Airport and Manchester Airport for the benefit of our customers.
"In the near future, this will only increase, through our expanded joint venture partnership with Air France-KLM."
Warwick Brady, chief executive of Stobart Group, which also owns London Southend Airport, added that combined entity would be a "powerful combination" with sufficient scale to compete effectively in the UK and European airline markets.
"It will allow us to continue to work with Flybe and provides an excellent opportunity to continue to grow passenger numbers at London Southend Airport," he said.
Connect Airways is paying 1p per share for Flybe, significantly less than the company's closing price of 16.38p on Thursday (10 January 2019). However, it will provide a £20m bridge loan to Flybe and inject a further £80m of funding.
Cyrus will own 40 percent of the new company, while Virgin and Stobart will each take a 30 percent share.
Although Flybe made a profit of £7.4m in the six months to 30 September 2018, the figure was 54 percent lower than during the same period 12 months ago. In October 2018, the airline warned investors that full-year losses would be £22m.
Its chief executive Christine Ourmières-Widener said higher fuel costs, currency fluctuations and "significant uncertainties" presented by Brexit had contributed to the carrier's woes in recent months.
But she added: "Flybe plays a vital role in the UK's transport infrastructure with a UK regional network which positions it well to benefit from growing demands from long haul carriers for passenger feeder traffic."
According to figures provided by OAG Schedules Analyser, Flybe cut capacity by 4.9 percent in 2018 to 14.1 million seats. Capacity across its summer schedule last year was down by 6 percent, while capacity across its winter 2018/19 schedule is forecast to be 0.6 percent lower year-on-year.
Flybe's total capacity by month (2013-18):
Flybe currently operates 190 routes serving 12 countries from 73 departure points in the UK (29) and Europe (44). The carrier is the largest scheduled airline by air traffic movements at Aberdeen, Anglesey, Belfast City, Birmingham, Cardiff, Doncaster Sheffield, Exeter, Glasgow, Isle of Man, Jersey, Manchester, Newquay, Southampton, Southend and Wick airports.
Connect Airways intends for Flybe to continue as an independent operating carrier with a separate UK Air Operator Certificate (AOC) under the Virgin Atlantic brand. Stobart Air is intended to continue under a separate Irish AOC.
Virgin Atlantic previously operated a UK domestic carrier called Little Red from March 2013 to September 2015. It was intended to act as a feeder airline for transatlantic routes, but demand had been predominantly from point-to-point passengers rather than the connecting traffic it had hoped for.