Q&A with Malaysia Airports
We speak to Mohamed Sallauddin Mat Sah, general manager of Airline Marketing team at Malaysia Airports, the Overall Winner of the Routes Asia 2018 Marketing Awards, to gain an insight into how they work, and what winning the award meant to them.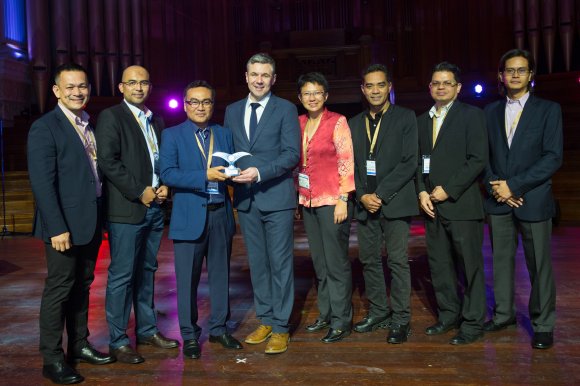 1. What have been your recent new route successes?
Condor Airlines started its Frankfurt – KUL service in November 2018, the only direct service from Malaysia to Germany.

IndiGo, India's biggest and fastest growing airline started its Bengaluru and Delhi services to KUL. It was a big achievement for KUL, as IndiGo is the only Indian carrier operating into KUL.

Citilink Indonesia – Citilink, Indonesia's leading low-cost carrier started its Jakarta-Penang, Surabaya-Penang and Banyuwangi- Kuala Lumpur services in 2018.

Royal Brunei Airlines re-commenced its Bandar Seri Begawan – Kuching service, after stopping for 7 years.

China Southern Airlines introduced new service to Kota Kinabalu from Shenzen

Xiamen Air also introduced new service to Kota Kinabalu from Beijing and Xiamen

TUI Airways scheduled charter flights from cities in the UK (Birmingham, Gatwick and Manchester) to Langkawi, with 3 direct flights for the winter schedule 2018/2019.

Our local airlines, Malaysia Airlines, Malindo Air and AirAsia have been very active in introducing new services from our international airports, to various cities in Asia, especially China.
2. What are your major upcoming targets?
Our focus is still India, China and ASEAN countries

Plus the US and

Russia
3. What are your main messages when presenting your airport to potential airlines? What data etc. is most important?
Traffic growth

Economic growth

Ease of doing business in Malaysia

Political stability

Strong stakeholder support from national and state tourism organisations
Incentives to the airlines

Good connectivity to ASEAN countries

We offer the lowest charges

Ample tourist destinations within Malaysia for both leisure and business travellers
4. What else do you offer in terms of incentives etc.?
Airline Incentive Programme that covers for new airlines and new services / frequencies offered by the existing airlines

Joint International Promotional Fund – a collaboration between Malaysia Airports and Tourism Malaysia which promotes inbound tourism

Enhanced incentive programme targeting a specific category of airlines

Marketing and communications support via our print magazine 'Airlink, portal 'FlyKLIA, media and event support.
5. What did winning the Routes marketing awards mean to you / your team? Will you use it in your marketing?
It means a lot to us because it shows that our hard work pays off. We have a good team that focus on route development, business strategy, marketing communications and airline relations. As well as a management team who guide and supports us.
6. In one sentence, what is the best advice you would give to airports attempting to grow their air service?
Work closely with your stakeholders especially the national tourism authority.
About the Routes Asia 2019 Marketing Awards
The Routes Marketing Awards are highly regarded as the most prestigious awards in the industry as they are voted for, and judged, by the airline network planning community.
This year's awards will take place at the Routes Asia Networking Evening, hosted by the Philippine Department of Tourism.
Voting is currently open; nominate your top five airports and top five destinations before voting closes on the 25 January 2019.