ANA to add unserved Indian and Australian markets
All Nippon Airways (ANA) is expanding its network of international routes by launching flights between Japan and two unserved destinations in Australia and India. Meanwhile, rival Japan Airlines is also planning to grow its footprint in the Indian market.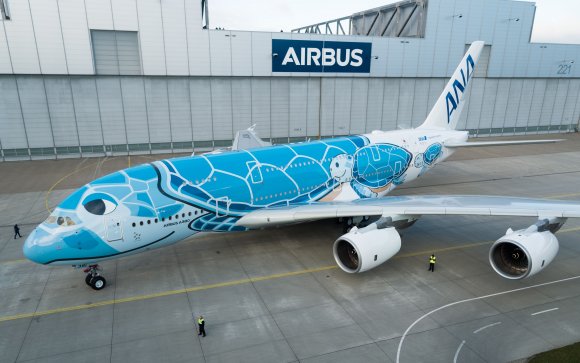 Japan's ANA is adding Perth in western Australia and Chennai in southern India to its international network as part of its efforts to "proactively develop" its presence in unserved markets.
From 1 September 2019, ANA will be the first airline in Japan to provide a route from Tokyo Narita to Perth, while in winter 2019 the carrier will begin to operate flights from Narita to Chennai.
The route to Perth will be operated once daily and becomes ANA's second destination in Australia after Sydney. Reservations and sales will open on 7 February.
The airline will deploy Boeing 787-8 equipment on the service, with 32 business class seats, 14 premium economy and 138 economy class.
"The new routes will strengthen the air travel network in the Asia-Oceania region." ANA
It hopes that since the seasons are reversed in Japan and Australia, there will be a "stable market" for two-way leisure travel throughout the year. According to data from Sabre, O&D demand between Tokyo and Perth was 63,702, with more than half of passengers travelling via Singapore.
Although no start date has been given for the Chennai service, the route will be available daily for the 2019 winter schedule. It will become the third city in India served by ANA in addition to its seven-weekly services from Narita to Delhi and Mumbai.
ANA hopes the route will attract passengers from neighbouring Bengaluru and Hyderabad, which are growing rapidly as the base of the Indian IT industry. Given that Chennai has the second largest port in India and has an established automobile industry, the airline will also be expecting healthy cargo demand.
A statement from the carrier said: "ANA is expecting the flow of people and goods in the Asia-Pacific region to further expand with the strengthening of key economic partnerships such as RCEP (Regional Comprehensive Economic Partnership).
"By opening a new route, ANA will contribute to expanding commercial exchange between Japan and Australia as well as between Japan and India. The new routes will also strengthen the air travel network in the Asia-Oceania region, and further enhancing the presence of ANA in this vital market."
In addition to the two new routes, ANA has confirmed it will resume daily service between Nagoya and Shanghai Pu Dong from 31 March 2019, while Narita - Chengdu is being increased from four times per week to daily following a temporary reduction during winter.
Starting on 24 May 2019, ANA will begin operating the world's largest passenger aircraft – the Airbus A380 – between Narita and Honolulu. The route will start with three round trips per week and will be expanded to ten round trips per week from 1 July when the carrier introduces its second A380.
In addition, a 294-seat Boeing 787-10 will serve the Narita - Singapore route from 26 April, and Narita - Bangkok starting 1 July in order to capture the increasing demand for connection traffic via Japan.
Hot on the heels of ANA's plans to serve Chennai, Japan Airlines has confirmed it intends to open a daily non-stop service between Narita and Bengaluru during summer 2020.
Bengaluru is located in the Deccan Plateau in the southern part of India and has the third largest population in the country, after Delhi and Mumbai.
"As direct flights are currently not in service from Japan, the launch of this route will provide customers from North America a new option when traveling to the southern region of India," the airline said.
"Through the expansion of JAL`s international network, the carrier looks to contribute to the further development and economic growth in both countries."
Japan Airlines currently operates a daily service between Narita and Delhi.