Conference programme confirmed for Routes Americas 2019
The Routes Americas 2019 speaker and panellist line-up has now been confirmed ahead of the event which will take place 12-14 February in Quebec City, Canada.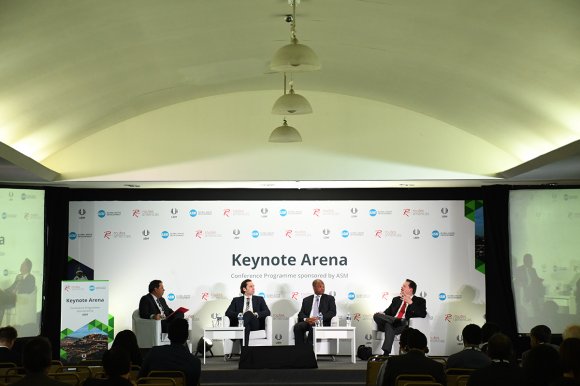 With more than 30 confirmed speakers, the 2019 edition of the conference programme is the biggest yet, with over ten senior airline leaders sharing their expertise, 22 inspirational sessions over three days and more than 10 hours of aviation content on the programme, discussing everything affecting the network planning and aviation industry, from traffic forecasts to stakeholder engagement.
Industry heavyweights top the bill with keynote interviews from the likes of Vincent Hodder, the Chief Executive Officer of LEVEL; Javier Suarez, the Chief Executive Officer at Canada Jetlines; and Steven Greenway, the President of Swoop.
Vincent Hodder will take to the stage to tell all on how IAG's low-cost carrier LEVEL aims to grow at an "aggressive" rate once its foundations are in place. Conference delegates will hear directly from Hodder on how this expansion will take place, its main network targets, and how it aims to ensure its profitability will scale in line with its growth. Hodder is an experienced global aviation executive with over 20 years' experience working with airlines across the globe. Hodder will also take part in a panel discussion on low and ultra-low-cost airlines' profitability in the face of higher wages, higher fuel prices, higher pressure, along with Suarez and Greenway.
Jetlines' CEO Javier Suarez will be in the hot seat for a keynote interview to discuss the fledgling airline's plans for the next few years. Expected to start operating in spring 2019, Javier is working to develop Jetlines as a tech-driven airline that takes inspiration from some of the world's leading technology companies. With over 15 years of airline experience, Suarez was part of the senior management team that improved VivaAerobus' profitability from breakeven in 2014 to become the most profitable airline in Mexico in 2017; over his four years, Suarez launched 55 routes with a 98% success rate.
Conference attendees will also hear from Steven Greenway, the President of WestJet's ultra low-cost subsidiary Swoop, Canada's ultra-low-cost carrier (ULCC), and a subsidiary of the WestJet Group. Armed with a deep understanding of ULCC best practices, Greenway is leading Swoop on a mission to offer consumers more choice and lower fares, getting more Canadians travelling. Swoop successfully started Canadian operations in June 2018 and has quickly expanded to the United States, Mexico and the Caribbean, becoming Canada's first international ULCC. With more than 20 years of airline experience and an emphasis on low-cost carriers (LCC), Greenway's most recent roles were as CEO of reward-U, the pioneering LCC loyalty program of HK Express, and as the Board Director of Zuji, one of Asia's leading online travel agencies.
Other senior industry experts who will be providing an insight into their area of air service developments include Jude Bricker, President and CEO, Sun Country Airlines; Ferio Pugliese, Senior Vice President Regional Markets and Government Relations, Air Canada; Richard Muise, Director, Canadian Airport Operations, American Airlines; Peter Cerdá, Regional Vice President, The Americas, IATA; and Luis Felipe de Oliveira, Executive Director, ALTA, among others. You can see the full list of 31 speakers here.