ANA agrees fleet expansion and Philippine Airlines investment
The owner of Japan's All Nippon Airways (ANA) and low-cost operator Peach has approved plans to order 30 Boeing 737 Max 8s and 18 Airbus A320neos. ANA Holdings has also agreed to buy a $95m stake in the parent of Philippine Airlines.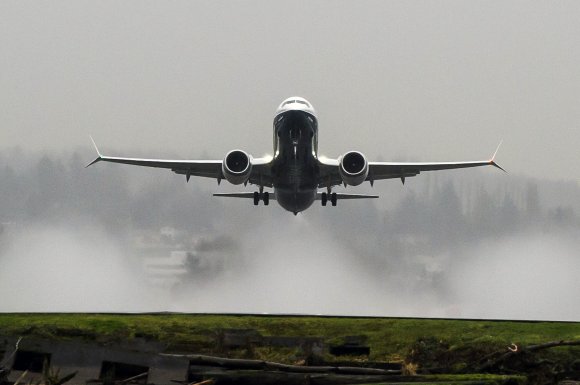 The board of ANA Holdings has given the green light to place an order for 48 aircraft, consisting of 30 Boeing 737 Max 8s and 18 Airbus A320neos, for delivery between 2021 and 2025.
The group said the 30 Boeing jets will have a catalogue price of $3.5bn, adding that it has so far confirmed orders for 20 aircraft with an option to buy ten more.
The Airbus A320neo, which currently serves ANA's international routes, was chosen for its "excellent fuel efficiency and cruising performance" to support Peach's current strategy.
It cited the growing demand for air travel in the region and increased inbound tourism to Japan as reasons for the fleet growth.
The deal makes ANA the first Japanese buyer of the Boeing model.
Earlier this month, ANA revealed plans to add Perth in western Australia and Chennai in southern India to its international network as part of its efforts to "proactively develop" its presence in unserved markets.
From 1 September 2019, ANA will be the first airline in Japan to provide a route from Tokyo Narita to Perth, while in winter 2019 the carrier will begin to operate flights from Narita to Chennai.
The group is also in the process of merging Osaka-based Peach and Tokyo-based Vanilla Air to create Japan's largest LCC. The integration is expected to complete by March 2020, with Vanilla to cease operations by the end of October 2019.
It is expected that the combined business will have 50 aircraft operating on more than 50 routes from next year.
The fleet expansion was announced on the same dad as ANA Holdings confirmed it will invest $95m in PAL Holdings, the parent of flag carrier Philippine Airlines.
---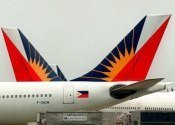 Hear directly from Philippine Airlines' president Jaime J. Bautista at Routes Asia 2019. He will take part on a keynote interview, outlining the carrier's strategy over the coming years.
See the full Conference Programme
---
The group will acquire the shares from Trustmark Holdings Corporation, which is owned by the Lucio Tan family and is the largest shareholder of PAL Holdings.
It said the purchase forms part of its strategy to expand its international group network and strengthen partnerships with foreign airlines.
ANA Holdings added the purchase underscores its belief "in the dynamism of the Asian region and the great potential of the Philippines' multi-awarded flag carrier".
Shinya Katanozaka, president and chief executive of ANA Holdings, said: "Asia is a key growth market and we believe Philippine Airlines is in an excellent operational position to capitalise on both the strong uptick in air traffic growth as well as the vibrant, expanding Philippine economy."
Jaime J. Bautista, president of PAL Holdings and Philippine Airlines, added: "The Philippines and Japan have a long-standing relationship with complementary strengths. This week, in fact, we commemorate the 70th year of Philippine Airlines' service to Japan, dating back to the launch of our first Manila-Tokyo flight on January 26, 1949.
"It is a great privilege to celebrate this historic occasion by strengthening our ties with ANA, as we aim to build a relationship that is mutually beneficial with an eye to a more progressive future."
ANA operates 14 flights weekly on two routes to the Philippines and Philippine Airlines currently operates 84 flights weekly on nine routes to Japan. The two carriers have codeshare operations on Japan - Philippine routes and domestic routes within Japan and the Philippines, linking a total of 16 Japanese and 11 Philippine destinations.
Completion of the investment is subject to certain closing conditions.