How Air Canada is facing up to its challenges
High taxes and fluctuating seasonal demand are among the challenges facing Canada's aviation market, but they're ones the country's national carrier is prepared to tackle head-on. "None of the issues are insurmountable," according to John Macleod, Air Canada's VP of global sales and alliances.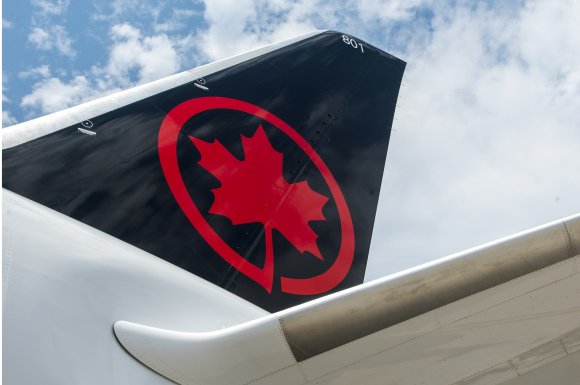 For a country that needs a strong aviation sector, Canada can sometimes appear to be a little bit behind the times. The country itself is so big that a flight between Toronto Pearson International Airport in the east, which handled 47.1 million passengers in 2017, to Vancouver International Airport on the west coast (24.1 million passengers in the same year), takes about four-and-a-half hours.
Long, hot summers and the country's scenery lead to an influx of tourists and a strong domestic market, but this all changes during the equally long, hard winters when Canadians set their sights on escaping to some winter sun. Furthermore, the high taxes that the country levies on its aviation sector keeps fares up, especially when compared with certain overseas rivals who can benefit from greater government support.
Level playing field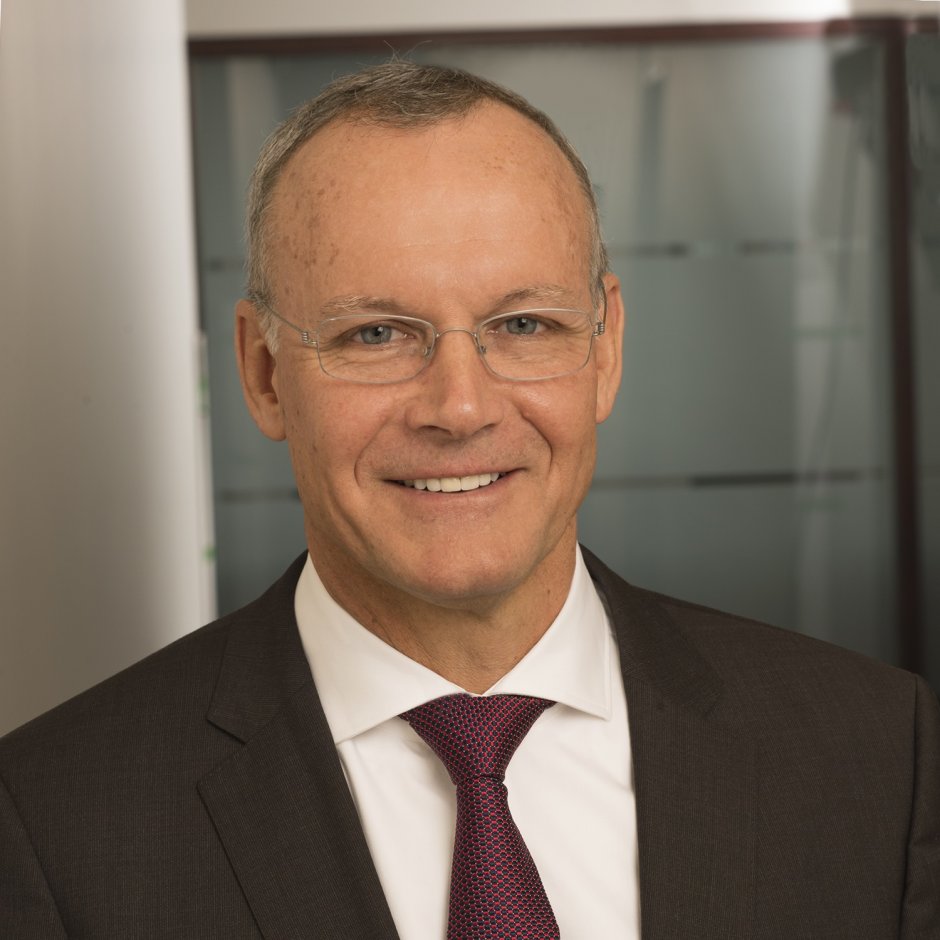 However, as far as Air Canada's VP global sales and alliances John Macleod (pictured) is concerned, the challenges are just another part of the job. He says: "None of the issues are insurmountable."
But that's not to say that they are not there and Macleod adds: "Competition is of course important for a healthy market but to face your competition on a level playing field is the way that it should be. If we have to compete against airlines that are subsidised either by their state or some other body, that is an issue for us."
And while he won't name the worst offenders, Macleod says: "It's not so much in Europe but the subsidy can come from a country, an airport or a city. You know, there are cities subsidising airlines to fly over to North America now and that makes it difficult."
On the domestic front Macleod adds that while the taxes are high, they are a common problem faced by all Canadian airlines and so create more of a level playing field and perhaps even impact his competition more than Air Canada.
He says: "If you look at the tax structure in Canada for aviation travel it's actually a little bit of an entry barrier for ultra-low-cost carriers (ULCCs). Even though you have a $7 ticket, customers are still paying $100 to travel and so it's very difficult to stimulate the demand that ULCCs need when you've got such a high fixed-base tax structure."
Nor does Macleod see the situation changing any time soon. He adds: "There's got to be some way of funding the infrastructure and I'm not an expert on this area but I would say that it would be important for us to find a way to improve the tax structure. But there's nothing on the horizon right now."
This is not to say that Macleod is complacent about low-cost competition. ULCC Swoop is owned by rival Canadian airline Westjet and is already operating six aircraft to nine destinations both domestically and internationally, having commenced operations in June 2018.
---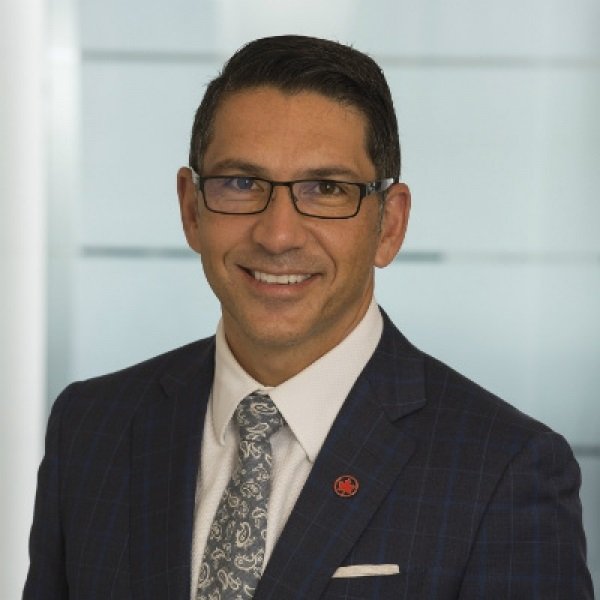 Hear from Ferio Pugliese, Air Canada's senior vice president regional markets and government relations, at Routes Americas 2019. He will outline how the carrier plans to tackle new challenges in the market and continue to evolve its network.
See the full Conference Programme
---
Nor is the no-frills competition new: Flair Air is also Canadian and was founded in 2003. It currently operates seven aircraft to 16 destinations. Macleod says Air Canada has launched its own basic fare package with a carry-on option to compete and will continue to keep an eye on both its rivals.
He adds: "We have another ULCC [Flair] that's competing with Swoop which is probably a good environment for us. A large domestic operator of course has to be careful of Flair as well, so we'll watch them very closely and respond appropriately."
Meanwhile, the contrast between Canada's summers and winters is, like taxes, a problem that every Canadian airline is also forced to face. Macleod says the airline enjoys "very strong earnings margins" in its third quarter which coincides with the summer and causes an influx of overseas travellers.
But he adds: "Then of course when the winter hits, Canadians want to go south, and our utilisation of our long-haul wide-body fleet is not nearly as high in winter as it is in the summer and that partly drives our earnings and our margins down in the first quarter."
However, Macleod is again optimistic that this is another problem with a solution and is treating it as such. He adds: "That's an opportunity more than anything that forces us to develop the longer-haul winter markets.
"Some of those markets such as New Zealand, our recent expansion of Australia into Melbourne and Brisbane, sub-Saharan Africa and South America are all great opportunities for us to increase our winter utilisation and improve our winter margins. We're very focused on that."
Geographical advantage
Other destinations on the agenda for the introduction of Air Canada services include the Philippines, Vietnam and Singapore, and Macleod is confident they can all be served from the airline's Toronto and Vancouver hubs, although he admits more wide-bodied aircraft will be needed to serve them. He also argues that the airline's hubs, which also include Montreal, have a far greater market than the 36.95 million Canadians in the country.
Macleod says: "The other big opportunity continues to be to capitalise on the geographic position of Canada and our fantastic hubs. Neighbouring us and to the south of us there's a very big North American market, and those markets flow really well across Canada to both the Pacific and to European countries. That business continues to grow for us and we continue to be focused on serving those customers and giving them a good ride.
"We serve 57 points in the US. It's very difficult, of course, to compete on a non-stop basis with a one-stop service but many of those 57 points don't have non-stop service to Europe, and if you look at Montreal and Toronto we have a lot of unique destinations we fly to. We compete really well on a one-stop service for many of those markets."
Like everyone in the aviation industry, Macleod has also considered the opportunities available in China. He believes Air Canada is well placed to use its hubs to attract people from across both North and South America to fly to the destination, although he is wary of over-saturation in certain parts of the country such as Hong Kong.
On the subject of over-saturated markets, he argues new aircraft such as Boeing 737-8 Max are opening up new opportunities in the transatlantic market and has led to the recent introduction of an eastern Canada-Bucharest route while a summer service, Montreal- Bordeaux, launches in June.
Macleod says: "It's a small airplane with great seat cost, great economics and good performance which enables us to open up more markets like that."
With more markets available, more people will inevitably start flying with Air Canada, which will be keen to prove that while the country's aviation sector might be lagging behind a little, its single biggest airline isn't.