PRESS RELEASE: Aviation decision makers arrive in Québec City
The largest route development forum in the Americas opens today, with about 800 industry professionals in attendance.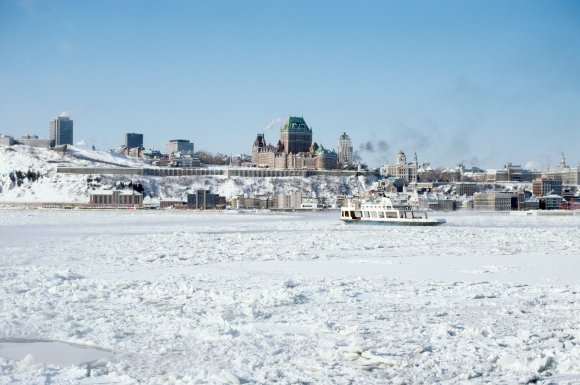 The 12th annual Routes Americas gets underway in Québec City today (12 February 2019), bringing together airlines, airports and tourism authorities from across the region to discuss and develop air route networks.
The event, which is being hosted by Québec City Jean Lesage International Airport (YQB), will attract about 800 industry professionals and provide a platform for airports and destinations in Canada and the Americas to meet with key airline decision makers. It will also showcase the Québec area's beauty and business potential.
Gaëtan Gagné, president and chief executive of YQB, said: "This annual forum is one of the largest and most prestigious in the air transport industry.
"It's an invaluable opportunity to build relationships with airlines from around the world, showcase YQB and its cutting-edge facilities and pave the way for fruitful partnerships, all to the benefit of our 1.75 million passengers.
"Hosting this event in Québec City will position YQB as a world class airport capable of rivalling the best in the industry."
More than 80 airlines are registered to attend, including some of the region's biggest carriers such as American Airlines, Delta Air Lines, LATAM Airlines Group and United Airlines. Other leading airlines including British Airways, Turkish Airlines, Norwegian, Avianca, JetBlue, Spirit and Southwest will also be present.
The latest issues and challenges facing aviation in the Americas will be debated the event's conference sessions. High-profile speakers include Steven Greenway, president of Swoop; Vincent Hodder, chief executive of LEVEL; Javier Suarez, chief executive of Jetlines; Jude Bricker, president and chief executive of Sun Country Airlines; and Ricardo Bastón, chief executive of TAR Aerolíneas.
In total, more than 30 senior figures are scheduled to take part in the event's conference programme.
Steven Small, brand director of Routes, said: "Québec City is a fascinating, historic city with a dynamic economy and exciting aviation opportunities supported by the growth plans of YQB.
"It is an ideal location for the first Canadian Routes Americas and we firmly believe that the highly qualified YQB team will do a fantastic job of showing it off to the thousand delegates who are preparing to discover the city."
Routes Americas moves to a new city every year to highlight the diverse aviation markets across the Americas.