Quebec outlines its aims
More direct flights to US destinations and connecting Canadians in remote areas are two of the aims for Quebec City Jean Lesage International Airport.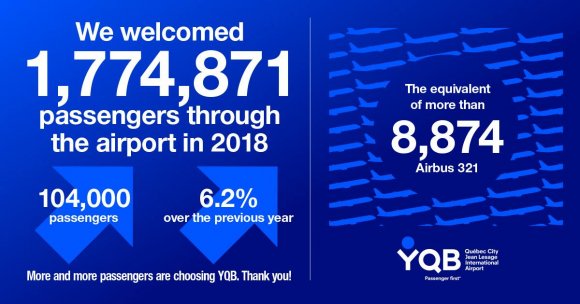 Speaking at Routes Americas 2019, which is being cohosted by Quebec City Tourism and the airport, its president and CEO Gaetan Gagne laid out his key objectives.
And having seen the airport's passenger numbers grow from 673,000 in 2000 when the facility was privatised to 1.8 million in 2018, he has a strategy to get more.
Gagne said: "Having more direct flights... to US destinations (is an aim). We also want to ease the life of Canadians living in remote areas by developing more regional services."
He added the first step of this was achieved with the completion of the recent project which saw the terminal doubled in size while the decision to go after US pre-clearance facilities will also help.
Gagne said much of the previous growth has been achieved by a customer-centric approach, adding: "The first step is identifying your primary customer, the second step is understanding what your primary customer values and the third step is allocating the resources to it."
He also predicted as we move further into the digital world, aviation will be further shaken up while other new technologies like vertical take off and landing for aircraft will redefine how we think of airports.