Jetlines to serve Routes Americas host Québec City Jean Lesage International Airport
Ultra low-cost start-up Canada Jetlines has reached an agreement in principle to provide future service from Québec City Jean Lesage International Airport (YQB), the host of Routes Americas 2019.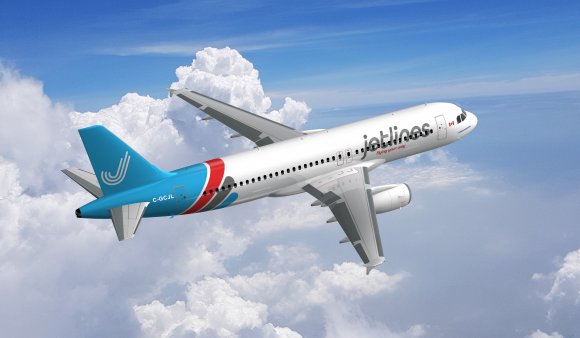 Jetlines leveraged the Routes Americas 2019 conference to unveil Quebec City Jean Lesage International Airport (YQB) as part of its route network, the airport and airline jointly announced today (13 February 2019).
"It's a very promising market," Jetlines CEO Javier Suarez told Routes delegates. "We're going to give people in Quebec City the kind of capacity they want, and they deserve."
The airport has been growing steadily, averaging a healthy 7.2 percent compound annual growth rate in the last 15 years, and handled 1.8 million passengers in 2019. A new terminal in 2017 doubled its capacity.
Despite the expansion, the airport has not attracted a true low-cost carrier. Air Canada's Rouge leisure brand serves it, as does WestJet's regional Connect brand and Air Transat. Jetlines would be the first of the true Canadian low-cost operators.
"Bringing a low-cost option to Québec City was one of our top priority for the future and one of the reasons why we've expanded our terminal," says YQB President and CEO Gaëtan Gagne.
"I am delighted to see that this strategy is paying off and we welcome Jetlines with enthusiasm."
Jetlines has not announced a start date, but Suarez underscored that plans to get airline flying in 2019 remain on track. The airline recently revealed that Vancouver International Airport will serve as its home airport, and Montreal's secondary airport, Aéroport Montréal Saint-Hubert Longueuil, will be part of its network.
The aspiring upstart is revamping its network strategy in response to market activity--largely Swoop's expansion. As a subsidiary of WestJet, Swoop's markets target leisure routes that WestJet's mainline operations do not serve.
While Jetlines plans to build most of its network around secondary and under-served airports, Vancouver makes sense because WestJet has a large mainline presence there.
"We want to avoid competing with Swoop," Suarez says. "We don't believe Swoop is going to jump into Vancouver."
Jetlines' most recent route plan envisioned launching out of Hamilton, and did not include Vancouver. Swoop, which launched in mid-2018, has built Hamilton into its largest stations, with nine existing or announced routes out the Toronto-area airport.
--Sean Broderick, sean.broderick@aviationweek.com