Loganair to take over five former Flybmi routes
Scottish airline Loganair has opened reservation on five routes which previously formed part of failed carrier Flybmi's network.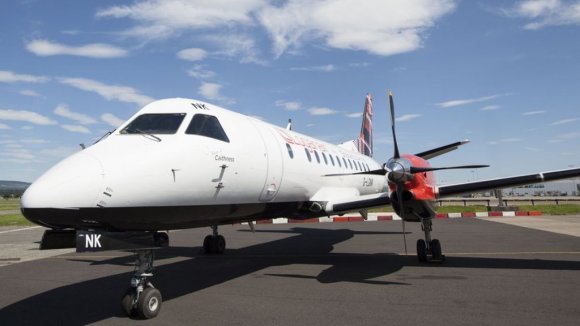 Loganair is to take over five routes previously operated by sister airline Flybmi, which has ceased trading and entered administration.
The Scottish carrier will operate three routes from Aberdeen to Bristol, Oslo and Esberg, plus two from Newcastle to Stavanger and Brussels. The routes from Aberdeen will begin on 4 March 2019 while the Newcastle services start on 25 March.
"It's always really sad to see an airline go out of business, and our thoughts are with all those affected – particularly staff members," said Jonathan Hinkles, Loganair's managing director.
"We are evaluating Flybmi's wider network and assessing routes which align with Loganair's distinct geographical area and overall strategic plans.
"We are also working on employment opportunities for pilots, cabin crew and engineering support staff to strengthen the Loganair team."
British Midland Regional, which traded as Flybmi, entered administration on 18 February, two days after ceasing operations. The majority of its 367 staff in the UK, Germany, Sweden and Belgium have been made redundant.
Both Flybmi and Loganair are owned by Airline Investments Ltd although the two are run as separate businesses with their own distinct route networks.
Hinkles added: "Loganair expects to return to profit in the current financial year, is carrying record passenger numbers on many of its routes and is in a strong financial position."
Flybmi operated 17 regional jets – 14 Embraer ERJ 145s and three ERJ 135s – on 22 European routes.
According to OAG Schedules Analyser data for the week commencing 4 February 2019, it deployed the most capacity on its route between Bristol Airport and Frankfurt Airport, followed by services between Bristol and Brussels Airport.
From Aberdeen, Loganair will not face any competition on the routes to Bristol and Esberg, but SAS operates between Aberdeen and Oslo. It will also be the only carrier operating services on the two routes from Newcastle.
Update - 22 February: Loganair is also assuming the Derry – London Stansted route, prevously operated by Flybmi. As reported by Airlineroute, Embraer ERJ145 aircraft will be operating this route from 27 February 2019, with 13 weekly flights.

Flybmi's top five airports by seat capacity and number of departures in 2018: