Beijing Capital tops 100 million but Atlanta remains number one
Beijing Capital International Airport has become the first Chinese airport - and the second in the world - to reach the 100 million passenger milestone. However, the airport still remains the second busiest on earth after Hartsfield-Jackson Atlanta International continued to grow. Routesonline today reveals the top ten airports based on passenger numbers in 2018.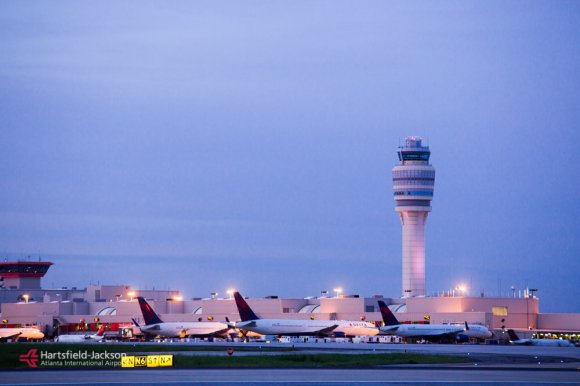 Beijing Capital International Airport has passed the 100 million annual passenger mark for the first time in its history, but the feat is not enough to topple Hartsfield-Jackson Atlanta International Airport from its position as the busiest airport in the world.
The latest figures from Sabre Market Intelligence show that Beijing Capital's passenger traffic was 101.3 million in the 2018 calendar year, up from 99.7 million during the previous 12 months. However, passenger numbers at Atlanta rose by more than 3 percent to 104.5 million, meaning it remains as the busiest airport for a 21st consecutive year.
Atlanta, the main hub for Delta Air Lines, counted more than 100 million passengers for the fourth year in a row and bounced back in 2018 after traffic dipped during the previous 12 months.
According to figures from OAG Schedules Analyser, its top ten biggest routes by capacity last year were all domestic, led by routes to Orlando International, Fort Lauderdale/Hollywood and New York LaGuardia.
The statistics are the latest available from Sabre, with the final ones for the year expected to be confirmed during the second quarter of 2019. Although they are preliminary, the rankings typically do not vary greatly from the final figures released later in the year.
The gap between Beijing Capital and Atlanta is now 3.2 million passengers, compared with about 1.46 million a year ago, and suggests that the slot-constrained Chinese airport is unlikely to overtake its US counterpart this decade.
Traffic at Beijing Capital is also likely to reduce this year when the new multibillion-dollar Beijing Daxing Airport opens in September. Daxing's initial operational target is to accommodate 72 million passengers and two million tons of cargo annually by 2025.
Once the new hub opens, Beijing Capital will predominantly accommodate Air China and its Star Alliance airline partners. A Memorandum of Understanding was signed in late 2017 for the members to co-locate in the same terminal.
Elsewhere in the top ten, Dubai International remains in third place with 87.7 million passengers, the Sabre figures show, compared with 88.2 million in 2017. However, the airport's own figures said annual traffic was 89.1 million in 2018.
India continued to hold to its position as DXB's top destination country by passenger numbers, with traffic for the year reaching 12.3 million, mainly to Mumbai, Delhi and Cochin. Saudi Arabia was number two on the list with 6.5 million, followed closely by UK with almost 6.3 million.
Despite this, the airport's traffic is set to be affected this year when maintenance work means its southern runway will be closed for a 45-day period from 16 April to 30 May 2019. Dubai World Central is expected to experience a 700 per cent flights increase as a result.
At number four in the top ten is Tokyo Haneda with 86.3 million passengers, while Los Angeles International is fifth with 85.9 million.
The top ten airports by passenger numbers in 2018: