Bulletin board: aviation industry news round-up
This week: airBaltic to accelerate fleet transition; Juneyao Airlines applies to serve Cairo; domestic market boosts Qantas and more.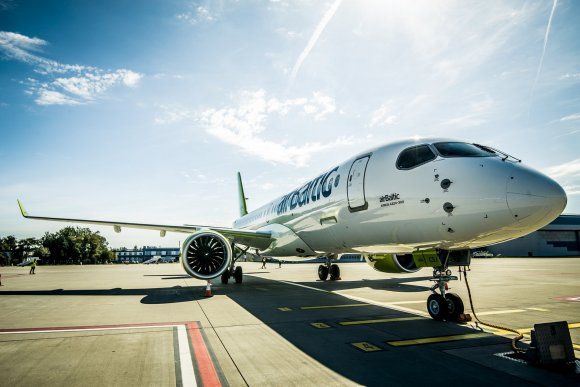 A round-up of the latest news from the aviation industry this week.
airBaltic to accelerate fleet transition
Latvian airline airBaltic is to end its Boeing 737 fleet operations in autumn 2019, one year ahead of the original plan. The move is part of its transition to an all-Airbus A220-300 fleet.
"Airbus A220-300 is the aircraft of our future and, by phasing out the Boeing 737, we will have the youngest jet fleet in Europe," said chief executive Martin Gauss.
"The introduction of Airbus A220-300 has been very successful and provided the additional efficiency any airline is seeking in the highly competitive aviation market."
airBaltic has received 14 of its Airbus A220-300 orders and eight new aircraft will join this year. In late 2018, it phased out three of its Boeing 737-500 aircraft, but still operates six Boeing 737-300 and two Boeing 737-500s.
Juneyao Airlines applies to serve Cairo
Chinese carrier Juneyao Airlines has applied to serve Cairo, the capital of Egypt, from November 2019.
The airline plans to operate a four times per week Shanghai Pu Dong – Cairo service, plus a twice weekly Shanghai Pu Dong – Xi'An – Cairo route.
The request to open the routes has been made to the Civil Aviation Administration of China (CAAC).
Earlier this month, privately-owned Juneyao Airlines introduced a new daily connection from Shanghai Pudong to Singapore.
The carrier operates two hubs at Shanghai Pudong and Shanghai Hongqiao airports.
Domestic market boosts Qantas
Qantas has reported a "strong" performance during the first half of financial year, boosted by its domestic network having capacity aligned with demand.
Group chief executive Alan Joyce said the dual brand combination of Qantas and Jetstar "continues to have significant leadership in market share and margin".
"Balancing supply and demand by having the right capacity settings was also key," he added.
"Broadly, the domestic market remains well balanced. Where there are opportunities, we'll grow into them.
"The resources sector is a good example: we're increasing our capacity within Western Australia by almost 10 per cent because of the demand we're seeing."
Net profit for the six months to 31 December 2018 fell 16 per cent to AU$498m while underlying profit dropped by 18 per cent to AU$780m.
WestJet operates first 787 revenue flight
WestJet has operated its first flight of paying customers on one of the airline's new Boeing 787-9 Dreamliner aircraft. It flew between Toronto Pearson International and Calgary on 20 February.
The aircraft will operate on domestic flights for crew training and regulatory compliance before the first scheduled international flight between Calgary and London Gatwick on 28 April.
"Today's first revenue flight on the Dreamliner has been years in the making," said Arved von zur Muehlen, WestJet chief commercial officer.
"There are big things in store for tail 901 as it is the first 787 that will take WestJet global."
WestJet took delivery of its first of ten Boeing 787-9 Dreamliners in January 2019 and the second Dreamliner arrived on 19 February.
easyJet to open 70th route from Bristol
easyJet has announced a new route from Bristol to Rhodes which will commence on 2 June and become the airline's 70th route from the UK airport.
The flights will operate twice a week on Wednesdays and Sundays until 23 October 2019 on an A320 aircraft.
The new route is expected to carry over 7,000 passengers this summer.