Turkish Airlines, Qantas and S7 Airlines confirm attendance at Routes Asia
Leading carriers continue to register for the only route development event dedicated to the Asia Pacific region.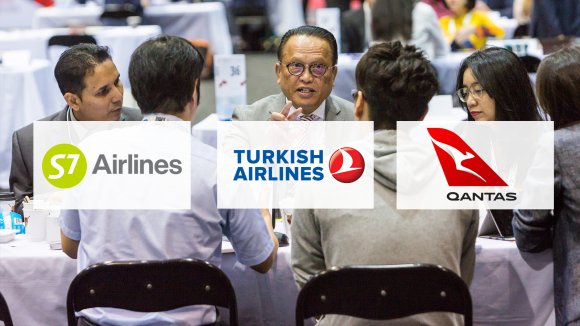 Over 60 countries will be represented at Routes Asia 2019, which will take place on 10-12 March in Cebu, Philippines. Senior network planners will be utilising the event to hear new route opportunities from the region's airports and destinations. The twenty most requested airlines at Routes Asia have launched more than 500 new routes in the last year.
In a recent interview with Routesonline, Virgin Australia's Russell Shaw, the general manager - network, revenue management and alliances said "It has been an exciting period over the past 18 months or so with Virgin Australia launching six new routes into Hong Kong, New Zealand and Denpasar. We see further opportunities in the region to deploy another one to two A330s, and multiple deliveries of the 737Max 8s (from November 2019) and 10s (2022) also open up new short-haul international opportunities." Read the full interview.
Over 85 of the region's fastest growing airlines are starting to finalise their meeting diaries for the event. VietJet Air, AirAsia Lion Air, Jeju Air and Jetstar Group are amongst the low-cost carriers are attending the event. Recent registrations include Turkish Airlines, Qantas and S7 Airlines. View the attendee list.
A record number of city pair meetings, for a Routes Asia event, are set to take place in Cebu this year. Consistent feedback from airlines indicates that they need destinations to work collaboratively rather than as individual entities when proposing new routes. Airports and tourism authorities are able to request up to 8 city pair meetings, at no additional cost.
With less than three weeks until the event, delegates are encouraged to register for the event at the earliest available opportunity. Register today and join the route development community in Cebu.