US carriers vie for new Tokyo Haneda slots
The top three US carriers by passenger numbers are vying for new slots at Tokyo's Haneda International Airport ahead of the 2020 Olympic Games in Japan.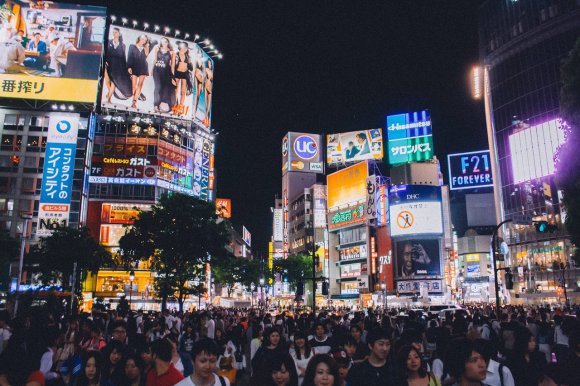 American Airlines, Delta Air Lines and United Airlines have submitted bids for new slots at Tokyo's Haneda International Airport following an agreement between US and Japanese aviation authorities earlier this year.
A total of 12 additional daytime slots are to become available to US carriers for the start of the 2020 summer season. The slots are being made available after a deal was reached to allow civilian movements through airspace controlled by the US Air Force's Yokota Air Base.
The additional air links form part of the Japanese government's target of attracting 40 million foreign travellers to Japan in 2020.
American Airlines
American Airlines is seeking to operate two daily flights to Haneda from Dallas/Fort Worth, one daily flight from Los Angeles International and one daily flight from Las Vegas McCarran.
The airline currently flies once daily between Haneda and Los Angeles, which began in 2016, as well as a daily service between Tokyo Narita and Los Angeles. It also operates two daily Tokyo Narita - Dallas/Fort Worth flights.
The airline added that Las Vegas is one of the largest unserved US markets for Japanese travellers. Earlier this year, the carrier tested the market by operating flights between the Nevada city and Tokyo Narita around the time of CES 2019, the world's biggest technology show.
American's proposed Haneda service would be operated as part of the airline's pacific joint business with Japan Airlines. The venture was established in 2011 and covers travel among 11 countries in Asia and North America.
American Airlines' president Robert Isom said: "Enhanced service at Haneda would give our customers better access to downtown Tokyo and open up JAL's domestic network with flights to destinations like Osaka, Sapporo and Fukuoka."
Delta Air Lines
Delta Air Lines wants to launch daily service between Tokyo Haneda and Seattle, Detroit, Atlanta, and Portland (Oregon), as well as twice-daily service between Haneda and Honolulu.
The carrier currently (w/c 18 Feb 2019) operates daily service from Tokyo Haneda to Minneapolis/St. Paul and Los Angeles. It serves Tokyo Narita daily from Seattle, Detroit, Atlanta and Honolulu, plus Portland five weekly.
It is unclear whether Delta would end service to Narita should its latest route applications be successful.
In a statement, the carrier said: "Together with the carrier's existing service to Haneda from Minneapolis/St. Paul and Los Angeles, these new routes would bring Delta's proven operational reliability and exceptional service to more customers traveling between a broad network of US cities and Tokyo's preferred airport.
"Additionally, Delta's proposal provides a competitive and comprehensive alternative for consumers to the service offered by other US carriers and their Japanese joint venture partners, ANA and JAL."
United Airlines
United Airlines wants to add six daily non-stop flights to Tokyo Haneda from Newark Liberty, Chicago O'Hare, Washington Dulles, Los Angeles McCarran, Houston George Bush, and Guam's A.B. Won Pat International.
The proposed daily flights from Newark, Los Angeles and Guam would supplement the airline's existing daily flights between those hubs and Tokyo Narita, while United would shift existing daily non-stop Chicago, Washington D.C. and Houston flights from Tokyo Narita to Tokyo Haneda.
"If awarded by the DOT, these new nonstop flights would expand United's best-in-class Japan route network to better meet demand from U.S. consumers and businesses," said United Airlines President Scott Kirby.
"Tokyo is a hub of 21st century global commerce and innovation and one of the world's most popular tourist destinations. Today's filing demonstrates United's unparalleled commitment to helping more Americans travel between our nation and Japan's capital city."