The Routes Asia app is now live
Delegates attending the event are now able to access the platform and begin promoting their event activity to key targets.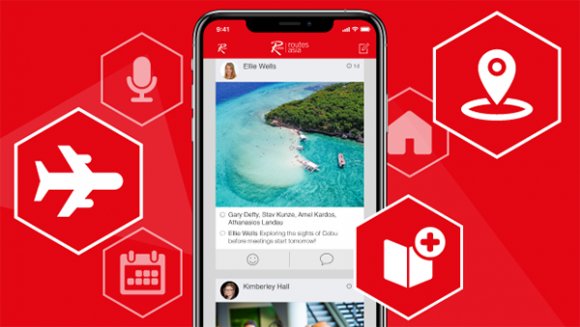 Sponsored by Las Vegas Convention & Visitors Authority, the Routes app is an efficient platform for attendees to engage with their industry peers and find out the latest news and updates at Routes Asia.
The app also serves as an indispensable tool for accessing event information, including official event locations, transfers and full delegate, sponsor and exhibitor listings. It also provides a complete directory of profiles of the industry heavyweights who will be taking part in the Routes Asia 2019 conference programme, as well as a live news feed, the event floorplan and much more.
Other essential information will be available to view in the app over the coming days, including airline table numbers and access to the On-site Meeting System, which enables delegates to accept, decline and request extra meetings directly from their mobile device.
Available on iOS, Android and in HTML5 format, the Routes app is only available to those who have registered for Routes Asia 2019, with users requiring a unique email address and PRC. For more information about the app, please visit our dedicated webpage, or email Rachel Pickford if you experience any difficulties logging in.