Routes Asia 2019 Marketing Awards finalists - part two
In the second of a two-part feature, Routesonline takes a closer look at the large airports and destinations shortlisted in two categories of the Routes Asia 2019 Marketing Awards.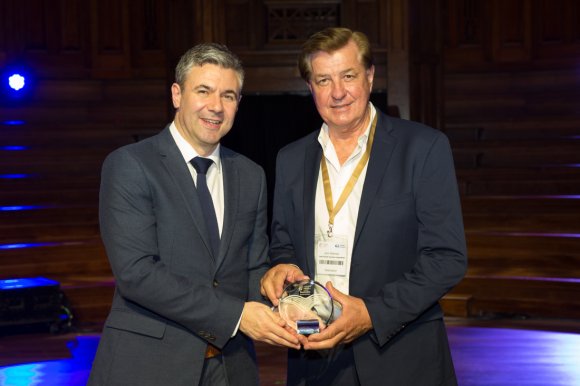 This week, we profile the airports in the Over 20 Million Passengers category and the tourism organisations shortlisted for the Destination award.
Routes Asia 2019 Marketing Awards finalists - part one
---
Over 20 Million Passengers
Brisbane Airport
Over the past two years the airport has enjoyed significant success in growing the Brisbane-Asia market, securing new services from seven Asian airlines. Weekly one-way frequencies are set to grow to 137 this year, up from 87 in July 2016. Brisbane Airport's marketing strategy offers significant support for airlines growing capacity and frequencies or up-gauging aircraft. It has recently entered a multimillion-dollar partnership with Brisbane Marketing and last year hosted Routes Asia. The airport's new A$1.3bn runway set to open in 2020, positioning it as a future major gateway to Australia.
Fukuoka International Airport
Fukuoka Airport (FUK) is the fourth largest airport in Japan, with 24.6 million passengers in 2018. After a consortium that includes Singapore's Changi Airports International and Mitsubishi Corporation won a 30-year concession to operate the airport in May 2018, a new strategy was put in place to grow traffic. Since then the airport has secured a number new routes, including AirAsia X's Kuala Lumpur service which was marketed with a cheeky 'where the FUK are we flying to?' campaign. A new low-cost carrier terminal will be built by 2025 to further stimulate traffic from budget airlines.
Kuala Lumpur International Airport
Passenger traffic at Kuala Lumpur International Airport grew by 2.4 percent to 59.9 million in 2018, compared with the previous 12 months. Three new airlines - Condor Flugdienst, IndiGo and Citilink Indonesia - were secured last year, taking the total number of carriers operating from KLIA to 67. It also secured 13 new routes to cities such as Brisbane, Amritsar and Phu Quoc. The airport has a number of incentive programmes and last year undertook visits to meet 60 airlines in their head offices. A joint collaboration with Tourism Malaysia was undertaken in India, Europe and Ethiopia to promote the destination.
Melbourne Airport
Total passengers increased to 37.3 million in 2018, with international passengers up by 9 percent to 11.3 million. Four new carriers have either commenced service or announced future services in the past 12 months, while frequency increases, up-gauges and route launches have resulted in 1.2 million additional international seats being added. Melbourne Airport provides marketing support through three stages: pre-launch, launch and beyond. Activities have included exhibiting at the CAPA India Aviation Summit 2019 and undertaking a campaign with Air Canada that involved launching an outdoor summer ice rink.
Shanghai Pudong International Airport
With a year-on-year growth rate of 5.7 percent, passenger volume at Shanghai Pudong topped the 70 million mark last year. New long-haul routes started in 2018 included services to Stockholm and Atlanta, while there were frequency increases on flights to Moscow and St Petersburg among others. Currently, there are in total 105 airlines operating 236 destinations around the world. Because the airport is congested, its marketing team focuses on collaborating with airlines to further stimulate market potential and increase the load factor and profitability of routes.
Singapore Changi Airport
Over the past 12 months, Singapore Changi's airline partners added ten new city links and one non-stop link to its network. It also added four new airlines and welcomed another back to the airport. Overall passenger traffic increased by 5.5 percent in 2018 to 65.6 million. Singapore Changi undertakes a number of marketing activities to help drive inbound, outbound and transfer traffic. They have included a campaign to promote secondary cities in China, working with an Indian tour operator to stimulate demand, and a $5m partnership with Qantas.
Destination
Beijing Municipal Bureau of Tourism
Beijing attracted more than four million overseas tourist arrivals in 2018, up 2 percent year-on-year. The US and Japan were major sources, with 720,000 American visitors and 249,000 Japanese. The organisation has been working to relax its visa rules and simplify the tax-refund process to attract more visitors. Beijing's tourism marketing activities come as the city prepares for the opening of Daxing International Airport, which will open later this year and is expected to handle 45 million passengers annually by 2021.
Brisbane Marketing
Brisbane experienced record growth from international visitors in the year to September 2018, with a 9.7 percent year-on-year rise. Key source markets where Brisbane Marketing has undertaken trade and consumer activity that supports new aviation routes led this growth. Visitors from China were up by 15.8 percent, New Zealand visitors up 13 percent, and Korea up 4.3 percent. The organisation has partnered with Brisbane Airport to secure a number a new services from Asia including Air China, Hainan Airlines, Malaysian Airlines and Thai AirAsia X. It was also part of the consortium to secure and host Routes Asia 2018.
Chengdu Culture & Tourism Group
In 2018, Chengdu started to offer 144-hour visa-free transit to foreign travellers who met relevant provisions. The move helped Chengdu Shuangliu International Airport to grow the number of passengers to a record 52.95 million, up from 40 million in 2015. During the year Chengdu opened five new international passenger routes to London, St Petersburg, Cairo, Tel Aviv and Vientiane. A series of international events were also held during 2018, including the World Cities Culture Symposium and 13th Confucius Institute Conference.
Gold Coast Tourism
A total 11.2 million domestic visitors flocked to the Gold Coast in the 12 months to September 2018, spending A$4bn in the process. International visitor arrivals topped 1.05 million arrivals, up 1.4 per cent on the previous year. China accounted for the largest number of international visitors 269,000, followed by New Zealand with 207,000 visitors. US recorded the largest increase to 41,000 visitors, up 13.8 per cent. In April 2018, the Gold Coast hosted the Commonwealth Games, helping to showcase the region to a global audience.
Vietnam National Administration of Tourism
Vietnam hopes its tourism sector will become a key contributor to the national economy by 2020, when the country is expected to receive up to 20 million foreign visitors and earn $35bn in tourism-related revenue. In 2018, the country welcomed a record 15 million visitors. The Vietnam National Administration of Tourism used the recent DPRK-USA Summit in Hanoi to promote the country to the world, offering free tours for reporters.