Analysis: Low-cost carriers drive Thailand's rapid growth
With Routes Asia heading to Chiang Mai in Thailand in 2020, Routesonline looks at some of the key facts and figures shaping the Southeast Asian country's market.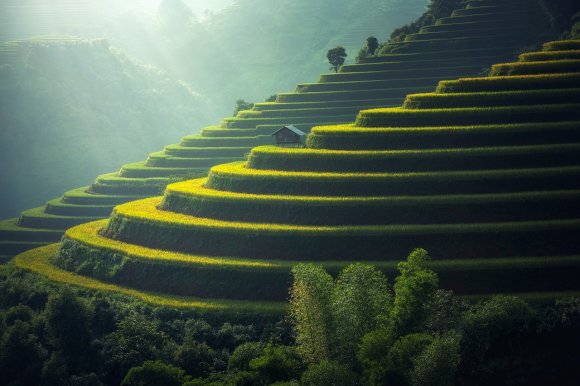 The data is all supplied by OAG Aviation using its OAG Schedules Analyser tool.
Thailand's domestic and international capacity:
Thailand's aviation market has grown at an enormous rate in recent years, with the total number of departure seats topping 100 million for the first time in 2018. The figure of 103.1 million seats last year is 152 percent higher than just a decade ago. Domestic capacity has risen from 17 million in 2009 to 49.5 million in 2018, while international capacity has grown from 23.9 million to 53.6 million over the same period.
Low-cost carriers driving the growth:
The number of low-cost departure seats in Thailand's market overtook the number offered by full-service carriers for the first time ever in 2018, figures from OAG show. There were almost 52.6 million low-cost seats last year, compared with 50.6 million mainline. The growth of the low-cost market has been phenomenal, growting from fewer than eight million departure seats in 2009.
Top five domestic airlines in Thailand:
A total of nine airlines offered domestic flights in Thailand in 2018, with low-cost carrier Thai AirAsia accounting for a 31.2 percent capacity share of the market. Nok Air and Thai Lion Air rank second and third in terms of available departure seats with an 18 percent and 17.5 percent capacity share of the market respectively.
Top five international airlines from Thailand:
A total of 136 carriers offered international flights out of Thailand in 2018. Flag carrier Thai Airways International ranked as the number one for capacity, with a 19.5 percent share of all departure seats on offer. Thai AirAsia was second with a 9.1 percent share, equating to 4.87 million seats, while Thai Lion Air was third with a 4.6 percent share. Emirates was the largest foreign carrier in fourth.
Top five international markets from Thailand:
China is Thailand's largest international market by some distance, with more than 13.5 million departure seats on offer in 2018. Thai Lion Air had the biggest capacity on offer during the year at 1.79 million seats, followed by Thai AirAsia at 1.34 million and China Southern at 1.25 million. Singapore ranks as Thailand's second largest market, followed by Hong Kong.