Bulletin board: aviation industry news round-up
This week: South Korea approves three LCCs; EU and Qatar agree aviation deal; Codeshare agreed between Virgin Atlantic, Air France and KLM and more.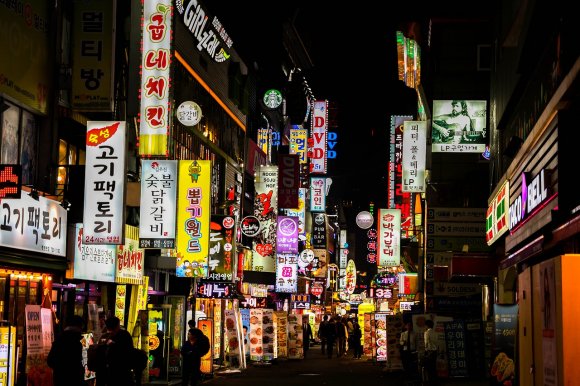 A round-up of the latest news from the aviation industry this week.
South Korea approves three LCCs
South Korea's Ministry of Land, Infrastructure, and Transport (MLIT) has issued licenses to three new low-cost carriers (LCCs). The three successful applicants are Aero K, Fly Gangwon, and Air Premia.
The government department said the start-ups had passed its evaluation of business feasibility, financial capability, aircraft safety assurance, and passenger convenience.
The budget carriers can now begin the process of obtaining air operators' certificates.
Aero K will be based in Cheongju, while Air Premia will be based at Seoul Incheon International Airport. Fly Gangwon will be based in Yangyang, in the Northeast of South Korea.
EU and Qatar agree aviation deal
The European Union and Qatar have signed an air transport agreement, which is claimed could generate economic benefits of €3bn over the period 2019 to 2025.
The European commissioner for transport Violeta Bulc said: "The agreement sets out ambitious standards for fair competition, transparency or social issues. It will provide a level playing field and raise the bar globally for air transport agreements."
Details of the agreement include:
A gradual market opening over a period of five years to EU member states that have not fully liberalised direct connections for passengers;
Provisions on fair competition with enforcement mechanisms to avoid distortions of competition and abuses that negatively affect the operations of EU airlines in the EU or in third countries;
Transparency provisions in line with international reporting and accounting standards to ensure obligations are fully respected;
Provisions on social matters committing the parties to improve social and labour policies;
A forum for meetings to address all issues and mechanisms to resolve any disputes;
Provisions facilitating business transactions, including the removal of existing obligations for EU airlines to work through a local sponsor.
Codeshare agreed between Virgin Atlantic, Air France and KLM
Virgin Atlantic, Air France and KLM have announced their first codeshare agreement for transatlantic routes. The deal opens up 58 new routes from 18 UK airports across the Atlantic with Air France and KLM.
Air France and KLM customers can also access 24 new routes to North America on flights operated by Virgin Atlantic and Delta departing the UK, including connections via London Heathrow or Manchester.
Virgin Atlantic, Delta and Air France-KLM are set to form an expanded joint venture later in 2019. Subject to final clearance from regulators, the airlines will be founding members of a transatlantic partnership for customers between the UK, Europe and North America, offering more than 300 daily transatlantic flights, 108 non-stop routes, and over 340 destinations.
Daxing on track to open before October
Bejing's new Daxing International Airport has been assigned the IATA code PKX. It comes amid reports that the multibillion-dollar airport will open before 30 September 2019.
Feng Zhenglin, head of the Civil Aviation Administration of China, told reporters that the target is for work to be completed by the end of June.
The new airport is expected to handle 45 million passengers annually by 2021 and 72 million by 2025.