Routes' and ASM's Poland, Baltic States and Israel director honoured
Alicja de Costres-Sobolewska, Routes' and ASM's director for Poland, the Baltic States and Israel has been honoured by Katowice Airport at its Annual Gala.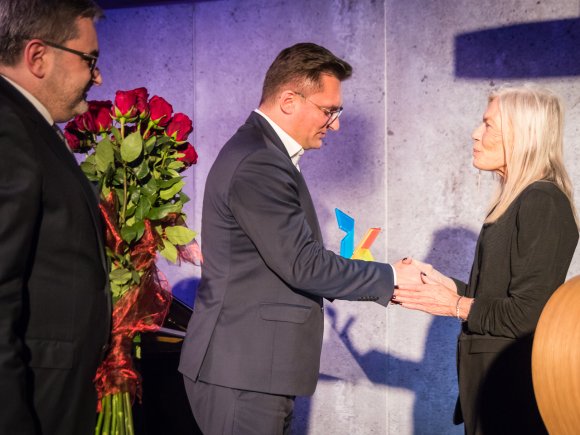 de Costres-Sobolewska, who has over 25 years' experience in the aviation industry and has been supporting the airport since 1994 was this week given an award for her longstanding service, presented by the president of Katowice City Council, Mr Marcin Krupa.
The award ceremony took place during Katowice Airport's Annual Gala at the Monopol Hotel in Katowice, during which they reflected on their 2018 achievements, the year that the airport surpassed 4.8 million passengers.
Reflecting on how much they have grown, Artur Tomasik - president of the board of Katowice Airport and Chairman of the Polish Regional Airports Association, commented that in 1994 the airport only had 29.6 thousand passengers and was threatened with closure, at which point de Costres-Sobolewska was able to secure funding from the British government to arrange a market assessment of the airport.
The results predicted that the airport would reach one million passengers by 2005, and as a result, the airport remained open and celebrated surpassing the one million mark by 92.3 thousand in 2005.
Speaking at the gala, de Costres-Sobolewska said, "I am very proud of Katowice Airport's successful development over the years which is due to all the hard work by the board, the airport's employees and the city and regional government.
"I feel honoured and humbled for the recognition I have received and would like to thank the president of the board of Katowice Airport for the Award."
de Costres-Sobolewska is responsible for developing ASM's business in Poland, the Baltic States and Israel. Fluent in both English and Polish, her skills include route development, marketing, airport project design, contract negotiation, and project management and finance. She previously worked for British Aerospace in Poland and the Polish government.