What routes does the Boeing 737 MAX 8 fly?
Routesonline looks at the routes operated by the Boeing 737 MAX 8 prior to the accident involving Ethiopian Airlines flight ET302.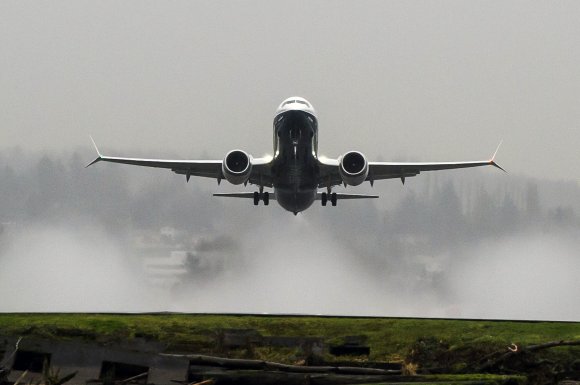 Following the crash of Ethiopian Airlines flight ET302 on 11 March 2019 with the loss of 157 lives, countries around the world have made the decision to ground the Boeing 737 MAX 8 aircraft. They include the US, China, Russia, India and the UK.
According to OAG Schedules Analyser, 33 airlines operated the 737 MAX 8 during the week commencing 4 March 2019. Southwest Airlines operated 16.62 percent of all 737 MAX 8 flights available, equating to 1,077 services, followed by American Airlines with 9.01 percent, or 594 flights.
China Southern Airlines, SpiceJet and Air Canada were the next three largest 737 MAX 8 operators during the week, with 547, 539 and 453 services respectively.
The data from OAG Schedules Analyser shows that most capacity by route was deployed by American Airlines on its service between New York's LaGuardia Airport and Miami International Airport. There were 19,264 available 737 MAX 8 seats on offer during the week of 4 March 2019.
In second was Aeromexico's service between Mexico City and Monterrey International with 10,956 seats, while Air China offered 10,208 seats between Beijing Capital and Ürümqi Diwopu International.
By number of flight departures, Miami International offered the most 737 MAX 8 departures during the week of 4 March 2019 with 302. Dubai International was second with 191, while Urumqi was third with 176.
Speaking on 17 March, Boeing chairman, president and chief executive Dennis Muilenburg said the manufacturer "continues to support the investigation, and is working with the authorities to evaluate new information as it becomes available".
"Safety is our highest priority as we design, build and support our airplanes," he said. "As part of our standard practice following any accident, we examine our aircraft design and operation, and when appropriate, institute product updates to further improve safety.
"While investigators continue to work to establish definitive conclusions, Boeing is finalising its development of a previously-announced software update and pilot training revision that will address the MCAS flight control law's behavior in response to erroneous sensor inputs."