Malta eyes tenth year of uninterrupted growth
Malta International Airport expects passenger traffic to hit the 7.2 million mark this year as it prepares for another busy summer season.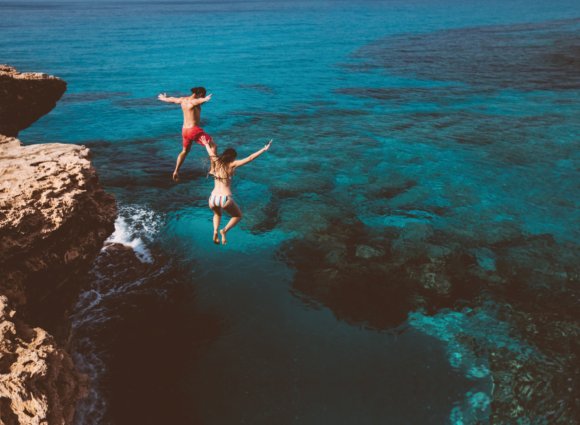 Malta International Airport's traffic forecast for 2019 indicates that passenger movements will once again be on the rise (+5.8 percent) to hit the 7.2 million mark by end of year.
The airport is just a week away from launching its summer schedule, which will connect the Maltese Islands to 15 new destinations including Amman, Thessaloniki, Verona and Debrecen.
Moreover, the start of daily flights to Doha in June, operated by a newcomer to Malta Airport's airline network, is expected to make the Maltese islands more accessible to tourists travelling from markets outside Europe.
Malta's warm and sunny disposition is unarguably one of its most alluring characteristics, but the island has much more to offer than sizzling summers and balmy weather. Malta International Airport, together with the main tourism stakeholders, has been working on a joint strategy, which includes a number of incentives for airlines, to promote the islands as a great year-round destination.
With the winter and shoulder months' growth having outpaced that of the peak summer months for the fourth consecutive year in 2018, it appears that this strategy is bearing the desired results.
In fact, increasingly more travellers are flocking to Malta, even outside the summer months, to experience its underwater world teeming with unique marine species and wrecks that have become the playground of fish and divers of all levels alike. Walks and hikes along designated trails are an ideal way of seeing the more rugged side of the island and its raw natural beauty, especially in the springtime.
The Dingli Walk takes you from the highest point of the island right to the breathtaking Wied iż-Żurrieq in the south, the Golden Bay walk allows you to explore the north-west coast of Malta, and the Saltpans Walk will surely make you fall in love with the more laid-back, smaller island of Gozo.
While around 2.6 million tourists chose to discover the island in 2018, the Traffic Development team's efforts to continue stimulating traffic throughout the year will certainly not be ceasing.
Catch up with Sandy Vella, Alex Cardona and Alan Borg at Routes Europe 2019 in April if you want to learn more about Malta!