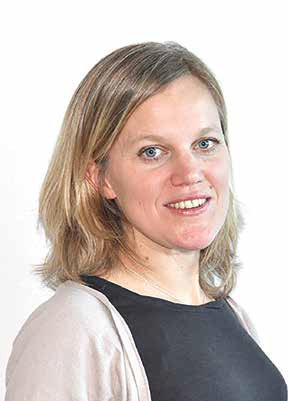 It has been five years since more than 1,200 aviation professionals gathered in the southern France port city of Marseille for the ninth Routes Europe. Since then, the city's airport has enjoyed strong growth with passenger traffic topping nine million for the first time in 2017.
"In the year following Routes Europe, Marseille Provence Airport welcomed two new airlines, Volotea and Eurowings, as well as a number of new routes launched by easyJet and Vueling," says Véronique Lemée-Alexandre (pictured), the airport's head of market research and route development.
"In the four subsequent years we have seen Volotea accelerate its development with a base opening in April 2018, while we welcomed two new long-haul airlines - Air Canada and Air Austral - in 2017. Major European carriers such as Lufthansa, Brussels Airlines, Alitalia and Turkish Airlines have also grown significantly, as well as the arrival of Swiss International Airlines in 2018."
A total of 21 new routes were opened in 2018, helping passenger numbers grow by 4.3 percent year-on-year to 9.39 million. International traffic - which accounts for 61 percent of traffic from the airport - surged by 6 percent.
According to figures provided by OAG Schedules Analyser, Volotea added more than 53,000 departure seats in 2018, compared with 2017, while Vueling, Lufthansa and Air Austral also grew at impressive rates.
This year has also got off to a strong start. Low-cost giant Ryanair is to base two Boeing 737-800 aircraft at MRS in the coming weeks, flying more than 40 routes this summer. New destinations from Marseille will include Agadir, Alicante, Bologna, Bucharest, Budapest, Manchester, Naples, Prague, Stuttgart, Ouarzazate, and Warsaw to name a few.
The carrier has also confirmed it will base a third aircraft at Marseille Provence this winter and open seven additional routes.
Lemée-Alexandre says 2019 will be an "excellent vintage" as 30 new routes have already been announced. In addition to the Ryanair base, the arrival of new airlines Aeroflot and SAS will further boost its network.
Aeroflot will fly five times per week to Moscow Sheremetyevo from June, while SAS is launching a three-weekly to Stockholm Arlanda and a twice-weekly flight to Copenhagen.
Aigle Azur will extend its network from Marseille thanks to its second based aircraft, with a new route to Moscow Domodedovo and plans to further develop its services to Beirut. Volotea will also fly four new routes, including Luxemburg and Bari.
Finally, British Airways is also adding a fourth daily flight to London Heathrow from 31 March 2019.
"In terms of network growth, the number of direct routes has increased by one-third over the last five years," says Lemée-Alexandre.
"Hosting Routes Europe in 2014 was definitely a way of putting the spotlight on Marseille. The attendees could appreciate the vast expanse of France's second biggest city, as well as all the assets of the Provence destination.
"We still appreciate the benefits of having hosted Routes as we keep on hearing delegates - both airlines and airports - remembering the event with amazing feedback."
Looking ahead, Lemée-Alexandre says Marseille Provence's strategy over the next five years is built around three pillars - to develop new point-to-point destinations; reinforce its connectivity to main European hubs; and launch new long-haul routes.
She explains that Hamburg, Oslo, Helsinki, Gothenburg and Thessaloniki are point-to-point targets, while Marseille hopes to attract routes to the US, Africa, the Middle East and China.
Routes Europe 2019 will take place from 8 - 10 April 2019 in Hannover, Germany. Confirmed speakers include Oliver Lackmann, managing director of TUI fly; Bence Szabo, head of network at easyJet; and Aboudy Nasser, chief commercial officer at London Stansted Airport.