Cathay Pacific to enter low-cost market with HK Express deal
Cathay Pacific is set to enter the low-cost market after striking a deal to buy HK Express, Hong Kong's only budget carrier. If completed, the deal would take the Oneworld member's share of departure seats from Hong Kong to more than 50 percent.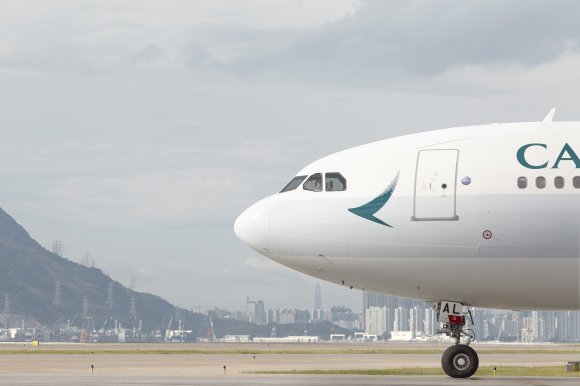 Cathay Pacific has reached an agreement to buy HK Express as it prepares to enter the low-cost market for the first time.
The acquisition is valued at HK$4.93bn ($628.1m), comprising HK$2.25bn in cash, and a non-cash component of HK$2.68bn in a promissory loan note. It is expected to complete before the end of the year.
HK Express is being sold by HNA Group, the Chinese conglomerate which continues to make a series of divestments to pay down debt.
Oneworld member Cathay Pacific has previously resisted setting up its own low-cost carrier, preferring to focus on its premium services.
However, in a stock exchange filing, the group said the acquisition represents an "attractive and practical way" to "support the long-term development and growth of its aviation business and to enhance its competitiveness".
It added that the deal would "generate synergies" given the business models of Cathay Pacific and HK Express are "largely complementary". If the transaction is approved, HK Express will continue to operate as a standalone airline.
According to figures from OAG Schedules Analyser, Cathay Pacific had a 30.5 percent share of departure seats from Hong Kong in 2018, while its regional airline Cathay Dragon had 15.8 percent. Hong Kong Airlines was third with 10.3 percent and HK Express fourth with 5.0 percent.
Combining Cathay Pacific, Cathay Dragon and HK Express would therefore give the enlarged group a 51.3 percent capacity share of available departure seats.
Capacity share of departure seats from Hong Kong by airline (2018):
Although low-cost departure seats from Hong Kong account for only 13 percent of the total seats on offer, the volume of seats at the budget end of the market has surged in recent years. Data from OAG Schedules Analyser shows the number has increased from 2,056,975 seats in 2014 to 5,269,133 in 2018.
HK Express last year accounted for 43.3 percent of all the low-cost departure seats available, followed by Cebu Pacific with 14.5 percent. AirAsia was third with 7.5 percent, Thai Air Asia fourth with 6.3 percent and Scoot completed the top five with 3.8 percent.
Number of departure seats from Hong Kong by service type (2014-18):
Hong Kong-based HK Express only celebrated its fifth anniversary of being a low-cost carrier last October - having rebranded from its original name of Hong Kong Express - but has already carried about 15 million passengers.
Much of the airline's strategy has focused on growing outbound Hong Kong travel to Japan and South Korea, with the two destinations accounting for about 55 percent and 14 percent respectively of its total seat capacity.
Aviation Week's fleet database shows HK Express has an operational fleet of eight Airbus A320s, five A320neos and 11 A321s, all of which are leased.
In an interview with Routesonline last month, Stephen Milstrey, the airline's general manager for network planning and scheduling, outlined the challenges of building a route network from one of the most slot-constrained airports in the world.
Speaking at Routes Asia 2019, he added: "More than 50 percent of our routes have a slot constrained airport at the other end, as well as being slot constrained in Hong Kong.
"We have some really great slots at an airport this summer season, but we had to give half of them back because we couldn't get the required slots on the Hong Kong side to make it work. It's a huge problem to have."