TUI fly's Oliver Lackmann on life in the driving seat
Unlike most airline executives, TUI fly's managing director Oliver Lackmann is as comfortable in the cockpit as he is in the boardroom. Routesonline spoke to him ahead of his participation at Routes Europe 2019 in Hannover.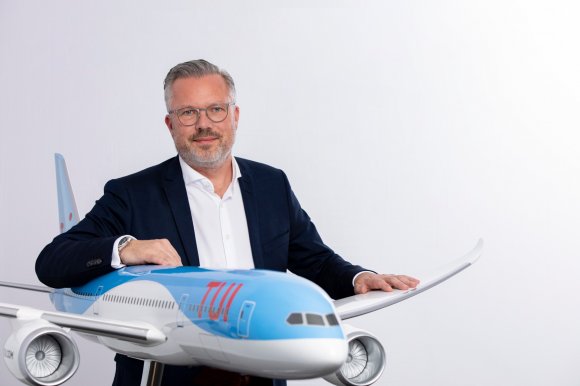 Oliver Lackmann took his first flying lessons when he was 28 and became a commercial pilot back in 2000. He began his career at Augsburg Airways and then spent 14 years in various roles at Air Berlin, before becoming managing director of its Austrian subsidiary NIKI in April 2016.
Following the group's well-publicised demise, Lackmann joined German leisure carrier TUI fly just over a year ago as chief operating officer and was named managing director last November. However, he has just renewed his licence for the Boeing 737 and expects to be a regular in the cockpit.
"The Boeing 737 is part of my professional life; it was the first jet I was flying as a commercial pilot," says Lackmann. "I will be in the driver's seat of one of our planes at least once a month."
While passengers may have no idea who their flight captain is, he explains that the experience of flying aircraft will enable him to gain a valuable understanding into how the carrier operates.
"It's highly efficient because I wouldn't get these first-hand insights while just sitting at my desk," he adds. "The direct exchange with my colleagues is very important to ensure that we will make TUI fly an even better airline."
Lackmann has taken the reins of TUI fly at a time when parent TUI Group is seeking to strengthen ties between its airlines.
In December 2018, TUI Aviation, which covers the group's five leisure airlines in the UK, Belgium, Scandinavia, the Netherlands and Germany, created a new organisational model to increase collaboration and generate efficiencies.
"Synergies and an exchange of knowledge and people are the key tasks," says Lackmann, who has also assumed the group role of director flight operations including compliance and safety management.
"We will also integrate further with our tour operator to help them to develop new destinations for holidaymakers."
---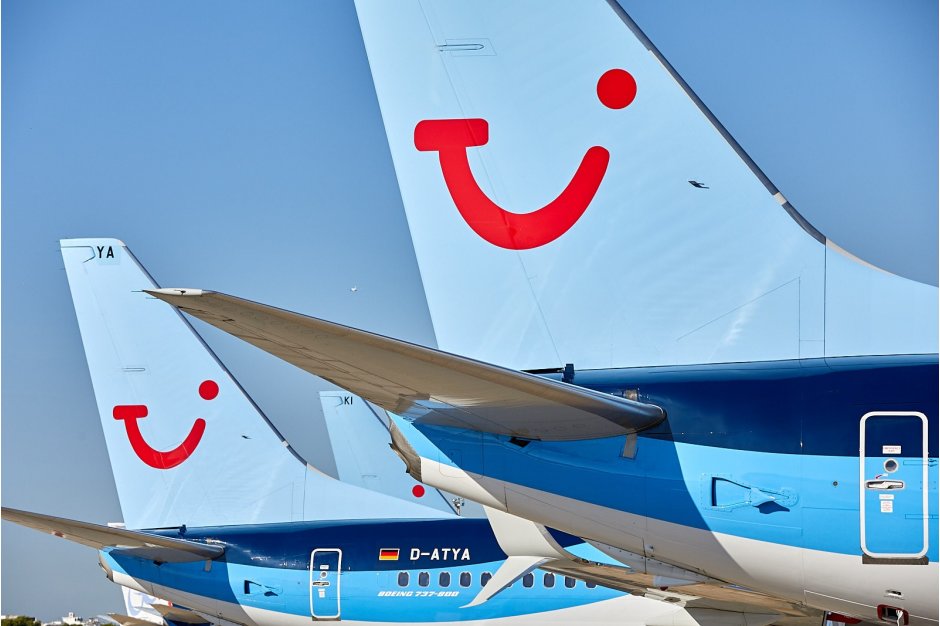 Hear from Oliver Lackmann at Routes Europe 2019 in Hannover. He will take part in a Keynote Interview on Tuesday 9 April at 09.30, covering what TUI fly's main network targets are and how it aims to ensure its profitability will scale in line with its growth.
See the full Conference Programme
---
As well as increasing efficiencies, TUI hopes passengers will benefit from initiatives like a group-wide on-board streaming service and a joint approach towards spare aeroplane capacity management, which will reduce delays during flight schedule disruptions.
The latter is something Lackmann is keen to rectify following a difficult summer 2018 schedule that was impacted by ATC-related delays. Additional spare capacity is therefore planned for this summer.
He says: "It takes a lot of teamwork to secure people and planes in order to save thousands of holidays around the continent.
"At TUI fly we don't cancel flights and even if it's late at night or includes a bus transfer we will bring our guests to the beaches or back home. That's a powerful commitment."
A key challenge across TUI Aviation in recent weeks has been its response to the grounding of the Boeing 737 MAX. The group has managed to extend expiring leases for aircraft that were supposed to be replaced by 737 MAX, as well as leasing in additional equipment.
However, it estimates the financial impact will be a €200m hit to earnings, assuming the 737 MAX flight resumption by mid-July at the latest.
TUI Aviation currently has 15 grounded 737 MAXs at its airlines in the UK, Belgium, the Netherlands and Sweden. However, TUI fly was due to take its first 737 MAX 8 in mid-March.
Lackmann says the carrier will focus on introducing the MAX to its fleet when the aircraft has been cleared to fly. It is expected the jets will be deployed on longer routes to the likes of Cape Verde, Dubai and the Canary Islands.
He also confirmed to Routesonline reports that TUI fly is weighing up converting some of its outstanding orders to the larger MAX 10 variant.
TUI Group has committed to 70 737 MAX jets and in 2017 announced plans to convert 18 orders to MAX 10s, with the rest MAX 8s. However, the MAX 10s will be delivered to other group units rather than TUI fly.