Move begins to Istanbul's mega airport
The "great move" from Atatürk Airport to Istanbul Airport is getting underway as Turkey prepares for the arrival of its new $12bn aviation hub.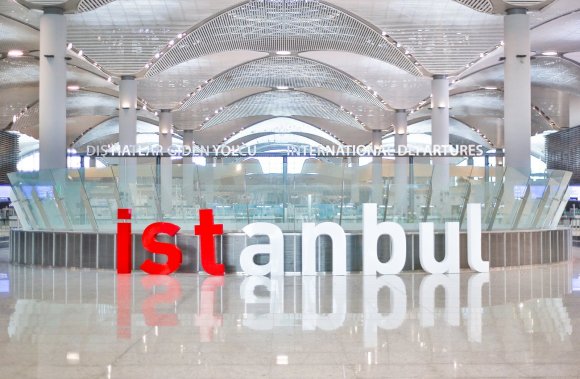 Istanbul Airport is set to become fully operational over the coming days as flights transfer from the city's Atatürk Airport to the new $12bn hub.
The huge 45-hour operation will begin on Friday (5 April 2019) at 3.00 and is scheduled to complete at midnight on 7 April. Both airports will close for all scheduled passenger flights between 02:00 and 14:00 on 6 April.
The last scheduled flight carrying passengers from Atatürk Airport will be Turkish Airlines' service to Singapore, while the first flight following what is being dubbed the "great move" will be the flag carrier's Istanbul Airport to Ankara Esenboğa Airport service.
The official inauguration of the new Istanbul Airport took place on 29 October 2018 - the 95th anniversary of the founding of the Turkish Republic - and flights have been gradually transferring over since. It is one of several massive infrastructure projects championed by president Tayyip Erdogan.
Istanbul's new aviation hub comprises three runways and three taxiways, with a 90 million passenger per annum capacity, rising to 200 million passengers per year once the facility is fully operational.
Construction will be completed in four phases, with future work to include two additional runways and a second terminal building.
Atatürk Airport handled an estimated 66 million passengers in 2018, according to preliminary figures from Sabre Market Intelligence, a rise of 3.5 percent compared with the previous 12 months. It ranked as the 16th busiest airport in the world.
OAG Schedules Analyser data shows two-way seat capacity has increased from 63.7 million in 2013 to more than 83.3 million in 2018.
However, the airport, which opened for commercial operations in 1953, is severely capacity constrained and a lack of expansion space means it was the only large hub in Europe and the Middle East that does not accommodate Airbus A380 flights.
A key aim of the new Istanbul Airport is therefore to attract transfer traffic away from Gulf airports. Its 90 million passengers per year opening capacity puts it in the same league operationally as Dubai International.