Get to know Hannover
Hannover is the capital of the Lower Saxony state and has one of the largest catchment areas in Germany, with about four million people inhabiting an area covering 19,000 sq km.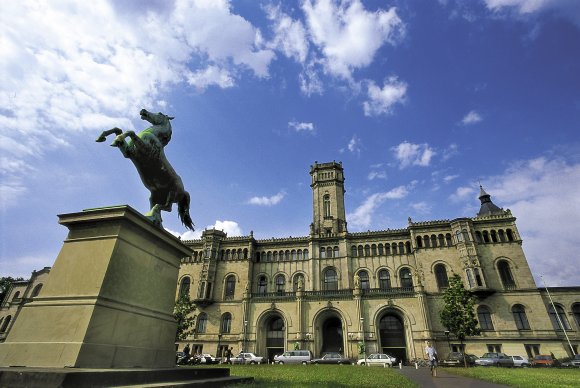 Hannover's airport enjoyed a record year in 2018, with more than 6.3 million passengers passing through its terminals. The figure was a 7.7 percent increase on the previous 12 months, which was in turn 8.5 percent higher than 2016.
As the only airport in Northern Germany operating 24 hours a day, airlines can therefore target an enormous market.
"As traffic hub in the heart of Lower Saxony, Hannover Airport plays an important role for both the business as well as the leisure tourism here," says Hans Christian Nolte, the managing director of Hannover Marketing und Tourismus.
"Also the nationally and internationally popular holiday destinations at the North Sea Coast, in the Lüneburger Heide or in the Harz Mountains can be reached easily and quickly via the hub airport Hannover.
"This is true for the important industrial centres of Hannover, Wolfsburg, Brunswick or Salzgitter, too. New routes, but also the continuation of existing connections are important factors to us in marketing the location."
Hannover Airport hopes to use Routes Europe 2019 as a springboard to add new European short-haul routes and increase frequencies of existing ones, as well as expanding its long-haul network with services to North America and Asia.
According to figures from OAG Schedules Analyser, the city will be connected to 80 international destinations during the summer 2019 schedule, with services to Palma de Mallorca, Antalya and Zurich set to be its top three busiest routes by flight frequency.
New routes for 2019 include Nordwind Airlines' service to Moscow Sheremetyevo, seasonal flights to Tivat with Montenegro Airlines, and Finnair's five-weekly operation to Helsinki which increases to daily in June.
As a city, Hannover stands out thanks to its diverse higher education and research establishments, offering an almost endless range of study opportunities, which some 47,000 students – including 6,000 overseas students – take advantage of.
Meanwhile, a flourishing start-up scene is further strengthened by the famous international brands and multinationals which have bases in the region. They include TUI, Volkswagen, Continental and Jägermeister.
As a tourist destination, Hannover's famous Herrenhausen Gardens feature one of the most important baroque gardens in Europe, while visitors can enjoy views over the city from the New Town Hall or relax at Lake Maschsee in the heart of the city.
Stefan Schostok, mayor of Hannover, says Routes Europe will be a "marvellous opportunity" to showcase the city's credentials as a "strong economic and scientific location".
He adds: "The city is an open-minded, international venue in the heart of Europe. People from 178 different countries call Hannover their home. I am cordially inviting all visitors to discover Hannover's highlights – starting from the Eilenriede, one of Europe's largest urban forests, up to the Herrenhausen Gardens."