Germany: state of the market
Germany's market has grown strongly since the demise of Air Berlin, but overcapacity and structural issues present ongoing challenges as the busy summer season approaches.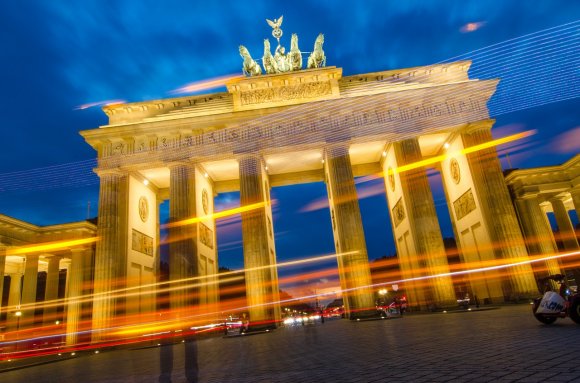 Germany is Europe's second largest aviation market by airline seats, ranking behind the UK but ahead of Spain, Turkey and Italy in the top five. According to OAG data, there were almost 282 million seats to/from Germany in 2018, compared with 322 million in the UK. Spain was third with 257 million.
Figures from the Federal Association of German Air Transport (BDL) show that German airports welcomed about 244 million passengers in 2018, a rise of 4.1 percent compared with the previous 12 months. Deutsche Flugsicherung also counted 3.35 million flights in German airspace, which corresponds to an increase of 4.2 percent over 2017.
The expansion came despite Air Berlin's high-profile failure in late 2017 and marked a sixth consecutive year of capacity growth. Germany's domestic capacity rose by 2.5 percent in 2018, while the number of two-way international seats available jumped by 4.9 percent.
However, a consequence of Air Berlin's demise is that the market share of German airlines continued to fall in 2018 as international carriers strengthened their position.
According to BDL, German airlines have lost a total of 10 percentage points of market share since 2011 in terms of seats available. The organisation expects a further fall following the insolvency of Germania, which had a market share of 1.6 percent.
It added that the market share of Air Berlin has now been divided equally between German and non-German airlines. While Lufthansa Group and its subsidiary Eurowings have absorbed much of the capacity, low-cost carrier easyJet has begun to mount a challenge to the group's dominance, particularly on the domestic front.
After operating its first domestic flights from Berlin Tegel in January 2018, easyJet finished the year with an 8.9 percent capacity share of the total number of domestic seats on offer. Overall, OAG data reveals the UK-based airline offered a total of 15.6 million seats to/from Germany in 2018, a huge 71 percent hike on the previous 12 months.
Fellow budget carrier Ryanair Group has also enhanced its position in Germany, helped by its investment in Laudamotion. It is now the second largest operator in Germany, behind Lufthansa Group. The Irish airline's capacity to/from Germany leapt by 15.8 percent in 2018 to 21.8 million seats, while Laudamotion had almost 2.7 million seats on offer.
Elsewhere, the likes of Condor, TUI fly and Austrian Airlines have also grown capacity to fill the gap left by the disappearance of Air Berlin.
Infographic: Germany's market in numbers
But the country's market continues to be challenging, emphasised by the recent insolvency of leisure airline Germania. The Berlin-based carrier blamed aircraft delays, rising fuel prices and the weakening of the euro against the US dollar for its troubles.
Although Germania's failure has removed some capacity from the market, the flood of additional seats by other major players in 2018 is likely to mean that growth will slow this year. Current schedules show that overall capacity will drop to 183 million seats during the summer 2019 season, down by 2.4 percent on last year.
In addition to overcapacity concerns, another issue Germany has to resolve this year is disruption. As noted by BDL, the continued growth of aircraft movements poses a huge challenge to air and ground-based infrastructure, as well as to airlines' operations.
ATC-related delays and cancellations became common during the 2018, particularly during the summer months. BDL president Klaus-Dieter Scheurle said he expects further disruption this year, despite the German aviation sector agreeing on measures last October to try to avoid backlogs.
"We must expect that summer 2019 will also be difficult, but we will have to wait and see by how much," he said. "Growth in air traffic continues. This increases the requirements for a need-based infrastructure on the ground and in the air. Against this background, we urgently need structural changes so that aviation does not reach its limits."